Why Sean Spicer Resigned: 5 Times He Didn't Get Along With The Trump White House
The reported reason for now former White House press secretary Sean Spicer's resignation Friday was President Donald Trump's naming of Anthony Scaramucci as communications director, according to The New York Times. But it's quite obvious that Spicer's exit had been building over the past six months.
By 10 a.m. EST Friday, Trump had reportedly offered Scaramucci the position, but Spicer told the president it was a "major mistake," according to the Times. Two hours later, word of Spicer's resignation went public.
But Spicer, who was the acting communications director and had the same role with the Republican National Committee for years, had so many ups and downs—facing myriad criticisms from Trump, media members and the administration itself—that it's possible he reached his boiling point with the administration.
Here are five reasons why Spicer had likely had it with Trump and the White House.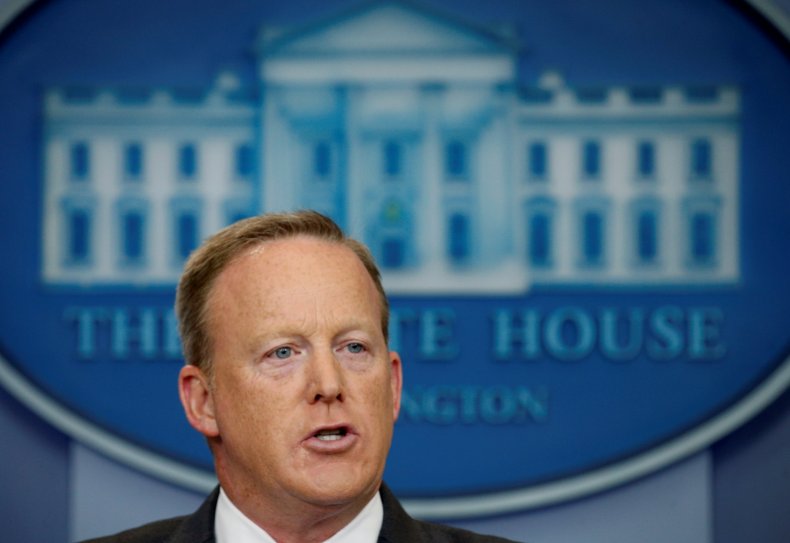 Bannon Called Spicer 'Fat'
Last month, White House chief political strategist Stephen Bannon was asked by The Atlantic about why the press briefings were being held more and more off-camera. To which Bannon replied in a text message: "Sean got fatter."
While Bannon likely meant it as a joke, by June Spicer had already dealt with so many controversies with the administration that taking public jabs from one of Trump's top advisers could not have helped the situation.
Trump Didn't Like Spicer's Suits
In January, just as the Trump administration had moved into the White House, Axios reported that following Spicer's first few press briefings, Trump reportedly asked an aide, "Doesn't the guy own a dark suit?" Trump is known to be a top marketer obsessed with image, but that report came out while Spicer had to misrepresent the size of Trump's inauguration crowd compared with Barack Obama's. It likely did not sit well with Spicer.
Trump Didn't Like McCarthy Impression
Actress Melissa McCarthy's impression of Spicer reportedly did not sit well with Trump, who had a problem with a woman dressed in drag playing Spicer.
"Trump doesn't like his people to look weak," an unnamed top Trump donor told Politico in February.
Leaks and Trump's Regret
Leaks from within the White House persist, including those about discontent among Trump's top advisers. They were also about Trump's apparent regret at appointing Spicer as press secretary,CNN reported. One source told the cable outlet that Trump, who was unhappy with Spicer's briefings, had cited White House Chief of Staff Reince Priebus for "vouching" for Spicer. The source added that Trump "regrets it every day and blames Priebus."
Surprise at James Comey Firing
Spicer and his communications staff were reportedly not told until the very last moment that Trump had decided to fire former FBI Director James Comey on May 9, The New York Times reported, because of fears a leak would come from the staff.
That left the staff in a scramble on how best to spin Comey's firing as well as Trump's reason for doing so, which was first described as a recommendation from Deputy Attorney General Rod Rosenstein. Trump later told NBC News he was going to fire Comey anyway.
The Washington Post reported that Spicer wanted to make the announcement in a statement but ended up shouting it to reporters outside his office.