'Spider-Man 3': Tom Holland Confirms Filming About to Start on Marvel Movie
Spider-Man 3 may not be set for release until December 17, 2021 (and maybe later if Marvel films continued to be pushed back), but according to its lead, Tom Holland filming may be about to start in Atlanta, Georgia.
This is the latest news to come out about the as-yet-untitled Spider-Man 3. A number of cast members have been confirmed, and a major rumor has it that Tobey Maguire and Andrew Garfield are set to return for Marvel's own take on the Spider-Verse.
The casting of these two previous Peter Parkers have not been confirmed, but Holland has confirmed that he is in Atlanta ready to film the third Spider-Man. On his Instagram story, a face-mask wearing Holland can be seen saying: "OK, so, we've just landed in Atlanta and it's time for Spider-Man 3. Let's go!"
So far, the only actor who is confirmed so far for the movie apart from Holland is Benedict Cumberbatch, reprising his role as Doctor Strange, who is believed to become Parker's mentor following the death of Tony Stark.
The Hollywood Reporter has also wrote that Jamie Foxx is set to join the cast of the threequel as Electro, the character he played alongside Garfield in The Amazing Spider-Man 2.
With this character crossing over from the Garfield Spider-Man (and J.K. Simmons briefly reprising the role of J. Jonah Jameson from the Maguire movies in Far From Home), it has opened up the possibility that we will see more from the first Spider-Man trilogy of 2001 to 2007 (which starred Maguire) and the two Amazing Spider-Man films of 2012 and 2014 respectively.
Fans have posited that this is why Cumberbatch is returning. The second Doctor Strange movie, Doctor Strange In The Multiverse of Madness is set to release in 2022, but fans think that he will first open the multi-verse in Spider-Man 3, bringing together all the big screen Peter Parkers.
Sony and Marvel, however, have not yet commented on the casting of Foxx, Garfield or Maguire.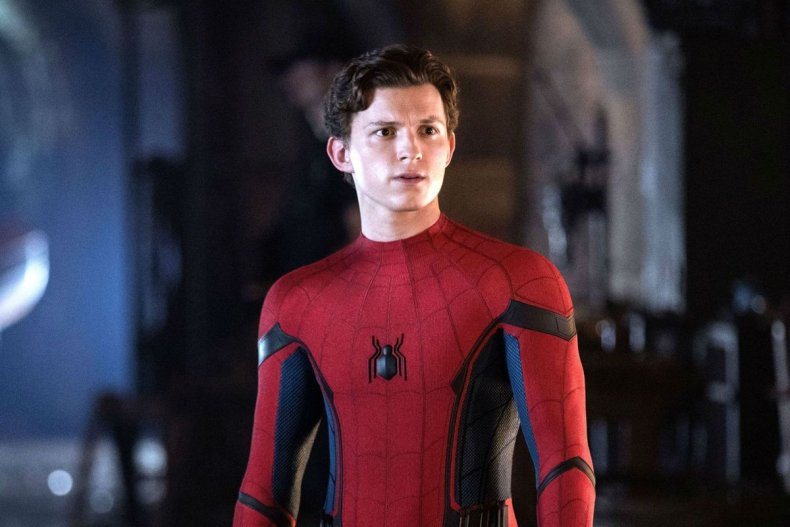 Alongside these former Spider-Men and Spidey villains, actors including Zendaya, Marisa Tomei, Jacob Batalon and Tony Revolori are all expected to return, as is director Jon Watts.
Holland has come to Atlanta after filming ended on the long-anticipated Uncharted adaptation. The first image of the British actor as Nathan Drake was released in mid-October, with the movie expected in July 2021.
The actor is not the only one gearing up to get back in the Spider-suit. Last week, Spider-Man stunt double Greg Townley posted footage of him rehearsing a stunt onto his Instagram with the caption: "It's time to dust off the cobwebs."
If Spider-Man 3 keeps its release date, 2021 will be the biggest year yet for Marvel. With Black Widow, Shang-Chi and the Legend of the Ten Rings and The Eternals also set to release that year, Marvel will be releasing four titles in a year for the first time.
Spider-Man 3 is coming to cinemas on December 17, 2021.