'Spider-Man: Far From Home': All Mysterio's Costume Needs Is a Fishbowl
All Jake Gyllenhaal needs is a fishbowl on his head and his Spider-Man: Far From Home character, Mysterio, will look as though he's been plucked straight from the pages of the comics. A new photo from the set has the best look Mysterio's costume yet. (Some pics made the social media rounds yesterday, but the faraway shots were nothing close to this.) There's so much glorious detail in that cape and armor…
He's not a superhero, but Gyllenhaal nails the landing nonetheless. Far From Home, which premieres July 5, 2019, will be Mysterio's cinematic debut. He's one of Spider-Man's most famous rogues gallery villains, an expert stuntman and illusionist, and a genius of misdirection, which keeps Spidey on his toes.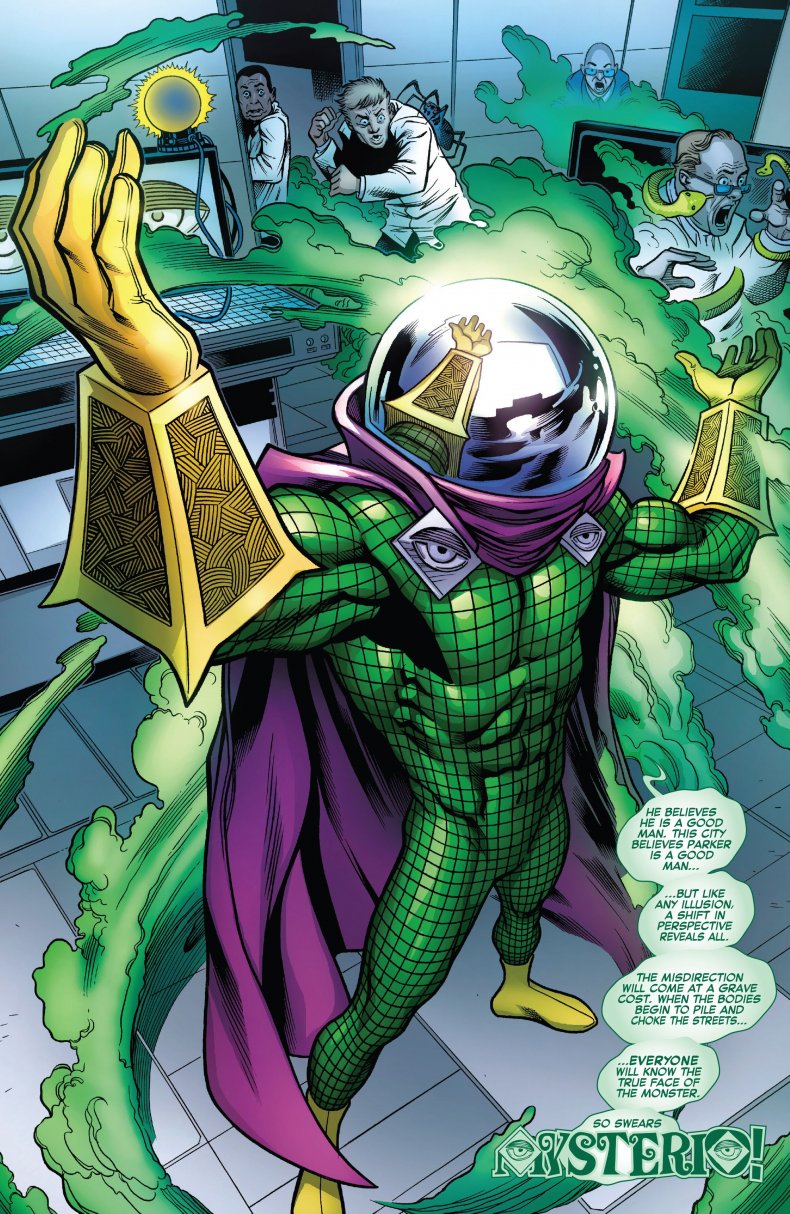 Depending on which version of Mysterio, those boots he's wearing should be able to magnetically spring him into the air. The helmet, if he has one (surely he has to), keeps his foes guessing. He can see everything, but nobody can see him. Hidden within his costume and chest piece, Mysterio is known for unleashing smoke and chemical gases to disable those he comes up against.
His costume is actually a bit more goofy-looking in the comics, but you can't blame Sony for keeping up Gyllenhaal's image (and a glass dome helmet could solve this). This set photo might be an illusion we shouldn't trust just yet, but for now, step aside, Doctor Strange. There's a new magician in town.
What do you think of the look? Sound off in the comments.