Why Spider-Man Fans Hate Avi Arad Amid 'No Way Home' Rumors
Spider-Man fans are today discussing reported changes to the upcoming movie No Way Home after rumors of producer and Marvel stalwart Avi Arad no longer part of the production.
As one of the most popular superhero franchises in recent years, the character is soon to get another outing as part of the Marvel Cinematic Universe in 2021 outing Spider-Man: No Way Home.
Arad is a fascinating figure in the history of Marvel, seen in some quarters as a shrewd businessman who kickstarted the comic company's foray into filmmaking, but derided by some as a meddling influence who has put his interests ahead of fans.
Who is Avi Arad?
Israeli-American businessman and film producer Arad became the CEO of the company Toy Biz, which was acquired by Marvel in 1993.
The company faced bankruptcy in 1996 and Arad was involved in the negotiations and won Top Biz the rights to Marvel comics along with popular characters such as Spider-Man.
This led to Toy Biz taking over Marvel Comics in a complex deal that included obtaining the rights to Spider-Man and other superheroes that Marvel had sold earlier.
Arad is credited with helping elevate Marvel from a once bankrupted company to the movie juggernaut it is today.
He also helmed the success of several early Marvel films like Sam Raimi's Spider-Man trilogy with Tobey Maguire, Hulk, Blade and the X-Men series.
He is currently listed as a producer on Spider-Man: No Way Home and was also heavily involved in Marvel Studios' first two Spider-Man movies—Homecoming and Far From Home. These movies, where he was contracted by Sony and had final say, apparently led to disagreements with Marvel president Kevin Feige.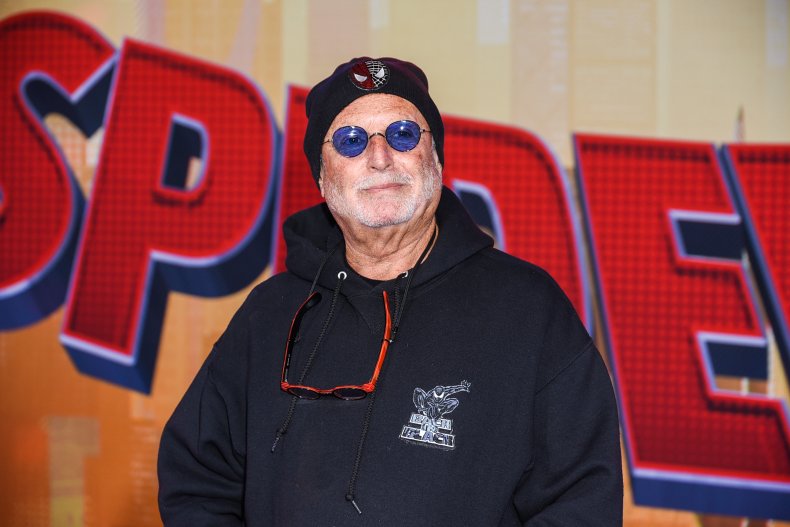 Why do some Spider-Man fans dislike Avi Arad?
Some fans blame Arad for using his creative control to wield massive changes to the MCU's original vision for the Spider-Man films.
Arad was behind the decision to scrap Raimi's Spider-Man 4 in favor of a reboot, telling Omelete: "The problem was, we didn't have a story that was strong enough, and warranted making another movie."
One tweet today reads: "ok so in case yall dont know, turns out Avi Arad is behind basically all of the issues people had with the MCU Spidey movies. if you dont know who Avi Arad is, think Ike Perlmutter but specifically for Spider-Man. He was finally removed from power during the last negotiations."
While another added: "Not saying this is true at all or anything of that nature.... but Avi Arad has this track record of controlling things. I love love love Homecoming and Far From Home, but if this is true, y'all (that dislike MCU Spider-Man) can no longer blame Holland, Watts, Feige, & Marvel."
Beyond such speculation, Arad has been criticized by figures who worked with him at Marvel in the past. John Semper, the story editor of the 1994 Spider-Man animated series on Fox Kids Network, accused Arad of wanting to make the series "one big toy commercial."
"The show was intended by Avi Arad from the ground up to be one big toy commercial," Semper said in a 2005 interview, per DCAnimated.
"At first, I had to battle against that and things between us were very tense. At one point I was almost fired. Eventually, he and I found common ground and he realized that a great show would sell toys better than anything, and I really wanted to make a great show. So we had fewer confrontations. But, from his point of view, it was still one big toy commercial."
Arad is not popular among MCU fans with a search of Reddit revealing a number of threads criticizing the producer for his input into Spider-Man.
As one user writes: "He basically seemed like an egomaniac that was a key opponent to Spider-Man joining the MCU."
However, many still credit him with saving a failing business.
"Avi Arad saved Marvel. He was the guy who came up with the idea to sell off the franchises to other studios to make movies and expand the brand profile . Of course, that caused the franchises to become split up but the movies they made were successful which set the stage for the current MCU," said another Reddit user.
"I'm not saying I like the guy or anything but without Arad' influence Marvel wouldn't of emerged from bankruptcy as strong as they did."
Why are Spider-Man fans saying about Arad now?
Spider-Man fans have been expressing their animosity toward Arad on social media today, amid the supposed leaks about his removal from the upcoming movie.
A screenshot widely shared on Twitter today states that Feige made the latest negotiations with Sony behind Arad's back—although the images are not confirmed to be official.
So what exactly is being said here? If the screenshots are to be believed, Arad is being blamed for some of the most criticized elements of Homecoming and No Way Home such as Peter Parker's Uncle Ben being prevented from appearing in the nightmare illusion sequence from Far From Home.
Now the screenshots suggest that Marvel signed a new deal excluding Arad from creative control on the upcoming film.
It's important to note that the conversation happening on social media today is pure speculation—Arad is still listed as a producer on the upcoming Spider-Man movie. Newsweek has reached out to Arad's representatives for comment.