'Spider-Man: Into the Spider-verse' Sequel, Spin-Off Already In Development
Spider-Man: Into the Spider-verse isn't even in theaters yet and the film has already secured a sequel and spin-off film from Sony. The news comes by way of The Hollywood Reporter's Heat Vision blog, which reports both projects are already in the works with input from the team behind Into the Spider-verse. Amy Pascal could serve as producer. Phil Lord, Chris Miller and Avi Arad are attached.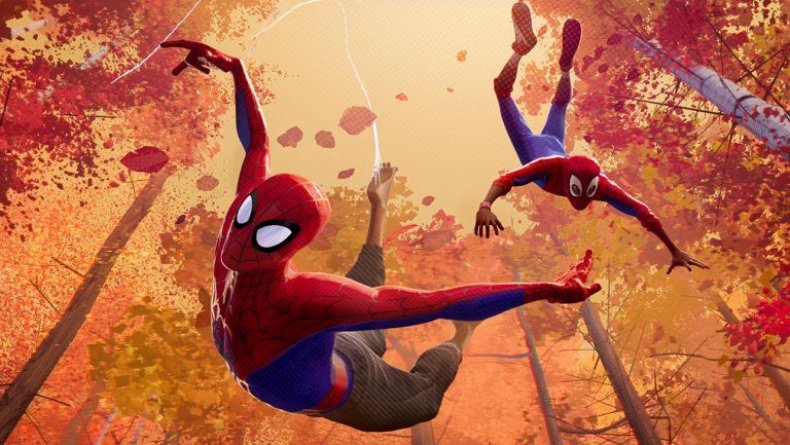 Avatar: The Last Airbender and Voltron Director Joaquim Dos Santos will direct the sequel. Legend of Korra supervising producer and storyboard artist Lauren Montgomery is in negotiations to spearhead the female-centric spin-off film that brings all the women in the Spider-Man universe together. Bek Smith, of Zoo, is writing the script. No official character sheet, but Spider-Gwen, Spider-Woman, Madame Web, Spider-Girl and Silk are a safe bet.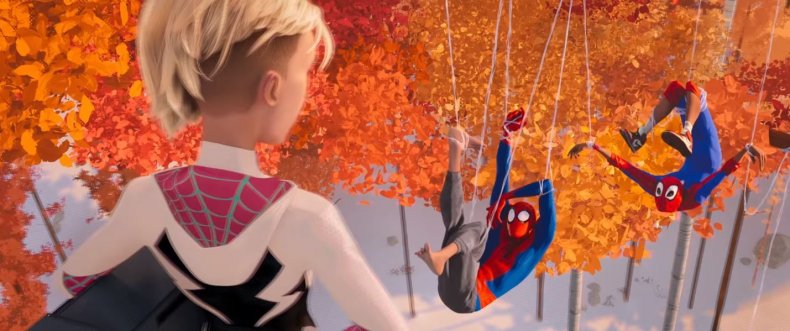 Into the Spider-verse follows the Miles Morales version of Spider-Man, who was alluded to by Donald Glover's character in the cinematic universe, which only features Peter Parker. Voiced by The Get Down's Shameik Moore, Miles encounters other Spider-characters after thinking he was the only one. First and foremost, a grown version of Peter Parker's Spider-Man voiced by New Girl's Jake Johnson. Perhaps more importantly is Spider-Gwen, voiced by Bumblebee's Hailee Steinfeld.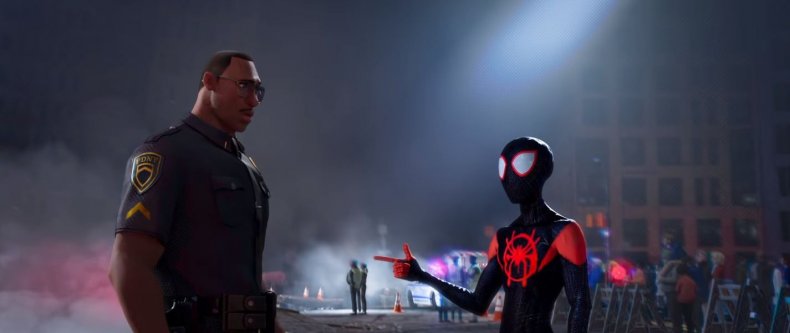 Green Goblin, Kingpin and Prowler (Glover's character in Homecoming, and Miles' uncle in the comics) also make an appearance. The latter two are voiced by Liev Schreiber and Mahershala Ali. It's still unclear who will voice Green Goblin. Brian Tyree Henry voices Miles' father, Luna Lauren Velez as Miles' mother and Lily Tomlin as Aunt May. Nicolas Cage is the voice of Spider-Man Noir, John Mulaney is Spider-Ham, and Kimiko Glenn is Peni Parker.
If you're looking get in on some Spidey-action early, Sony already launched the Into the Spider-verse augmented reality experience where you can interact with Spidey, take photos, and share with friends.The mobile experience is developed by 8th Wall and Trigger, running on Amazon Web Services. Learn more about the app here.
Miles Morales was originally created by Brian Michael Bendis and Sara Pichelli and the film is largely inspired by their work. Spider-Man: Into the Spider-verse releases in theaters on Dec. 14.