'Spider-Man: Far From Home' Streaming: Will the Marvel Movie Come to Disney+?
Disney+ has at least five Spider-Man series, and the current cinematic version of the character (played by Tom Holland) appears in movies on the streamer such as Captain America: Civil War and Avengers: Infinity War. What the streaming service does not have at the moment, however, are the two Marvel movies with Spidey in the lead role, Spider-Man: Homecoming and Spider-Man: Far From Home.
The latter began streaming online earlier in 2020 on the Starz website and app, as well as the Starz add-on of Amazon Prime Video. Fans hoping that this is a prelude to the movie coming to Disney+, however, will be disappointed.
To understand why Disney+ does not have the two most recent Spider-Man movies, we must look back at Marvel's history. In the 1990s, a cash-strapped Marvel sold the film rights to some of its most famous characters to a number of movie studios. The X-Men went to Fox in 1993, with the Fantastic Four later joining them. Hulk went to Universal, while Blade went to New Line. In 1999, Spider-Man went to Sony.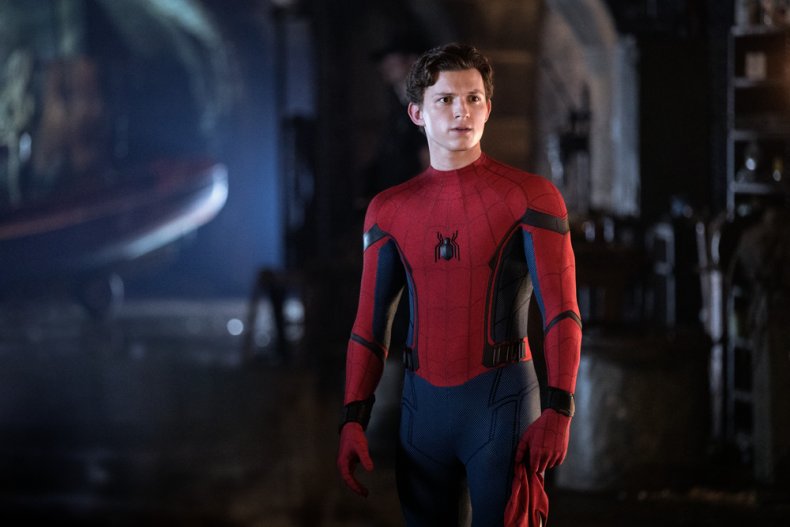 This is why other Spider-Man films such as those starring Tobey Maguire and Andrew Garfield are also not on Disney+. These, as well as Venom and Spider-Man: Into the Spider-Verse, are movies made by Sony using the characters they have film rights to.
Things got more complicated in 2015, when Sony and Marvel struck a new deal which would allow the Tom Holland Spidey to appear in Marvel Cinematic Universe (MCU) movies. However, Sony retained the movie distribution rights to these movies.
Sony then sold the TV rights to Spider-Man: Homecoming to FX, which is why that movie is now streaming on the FXNow app—though as Disney now owns FX, that movie could come to Disney+ at some point.
Spider-Man: Far From Home, meanwhile, is streaming on Starz, who have the first-run TV rights for all Sony Pictures Entertainment movies—though not those made by Sony Pictures Animation, explaining why Into the Spider-Verse is now on Netflix.
As for how likely it is that Sony and Disney can make a deal to get the Tom Holland movies onto Disney+, fans shouldn't expect anything for a few years. Cnet reported Disney+ head of content Ricky Strauss saying in November 2019: "We love our friends at Sony. But right now we don't have plans ... to have Spider-Man live action movies on Disney Plus... But who knows what can happen in the future."
Spider-Man: Far From Home is streaming now on Starz.
'Spider-Man: Far From Home' Streaming: Will the Marvel Movie Come to Disney+? | Culture