Sony is releasing a remastered version of its 2018 best-selling video game, Marvel's Spider-Man for the PlayStation 5 alongside the sorta-sequel Miles Morales, and the publisher is giving fans more details on what to expect in the next-gen upgrade.
However, the biggest take away is how Peter Parker's face has changed.
In the official PlayStation blog on Wednesday, Insomniac Games detailed some of the graphical and performance upgrades those who play the PS5 remastered version of Spider-Man will experience.
New York City has been updated to take advantage of the PS5's power. Gamers will notice ray-tracing reflections and ambient shadows that the new console brings, but Insomniac Games has also upgraded how the skies and weather look in-game.
And then we get to the character models. Insomniac Games says that the upgrades offer higher fidelity skin, eye, and teeth shaders, even each individually-rendered strand of hair will get a graphical upgrade.
This brings them to the elephant in the room: how will Peter Parker look? This is the first time gamers see how the man underneath the mask looks in the PS5 version and it's pretty jarring.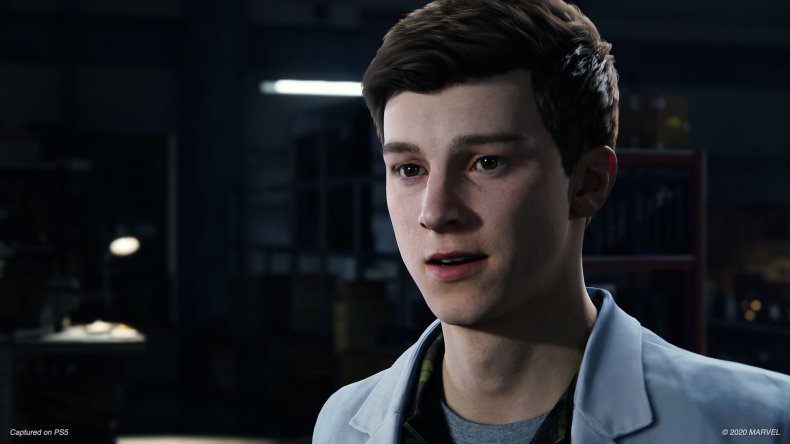 Insomniac Games states that they have recast the face of Peter Parker and while they loved working with John Bubniak on the original game, they have brought in Ben Jordan to be the face model for the PS5 remaster. The developer says that they did this to "better match" voice actor Yuri Lowenthal's facial capture.
You can see a clip of Marvel's Spider-Man Remastered with the new-looking Peter Parker below.
The reveal of this new look has caused both Tom Holland and Peter Parker to trend on Twitter with people making comparisons to the actor as well as debate whether the older or newer model looks better.
"I'm supposed to believe that this Tom Holland-looking Peter Parker is older than Miles Morales now? Yeah sure," wrote one Twitter user.
"I hate to nitpick but I absolutely HATE this face model re-design. PS4 Spider-Man actually looked like someone who's been Spider-Man for 10 years while the remaster is just Tom Holland if he looked his actual age," wrote another.
"Screw the haters, this new Peter Parker looks insane! Liked it a lot, can't wait to play," wrote another.
You can check out this side by side and judge for yourself.
Following the fan backlash, Insomniac Games' creative director Bryan Intihar took to Twitter to express some thoughts on the remastered Peter Parker.
Among the graphical and performance details, Insomniac Games also revealed a new Spider-Suit for the PS5 game. The suit from Amazing Spider-Man, the one starring Andrew Garfield, will be included in the game.
Marvel's Spider-Man Remastered and Miles Morales will release on PS5 November 12.
What do you think of Peter Parker's new look? Let us know in the comments section.