Woman Protests Spider-Man Statue as Satanic, 'Hate Crime Against the Church'
Spider-Man: Far From Home is thrilling moviegoers worldwide, but one Nebraska woman is not a fan of the webbed wall-crawler.
On Friday, Lincoln, Nebraska, Mayor Leirion Gaylor Baird received a complaint from an unnamed constituent comparing a local statue of Spider-Man to the Devil himself.
The six-food fiberglass sculpture is of Spider-Man's hands, in their traditional web-shooting position (middle two fingers touching the palm). But in her email, the woman insists it's "a sculpture of two hands open, painted Red & Black, and formed into Devil Horns." She added that the statue was "a hate crime against the church," The Lincoln Journal-Star reports.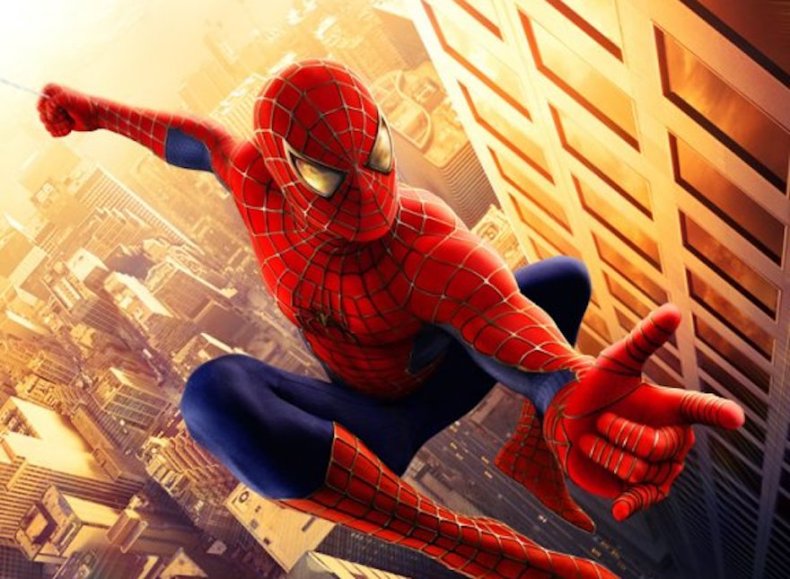 The Spidey fingers are one of 50 pieces on display as part of "Serving Hands Lincoln," a public art project around town that features different representations of hands. The Spider-Man sculpture is at the Lincoln Children's Zoo, which also upset the writer.
City ombudsman Lin Quenzer responded to the woman's concern, explaining there there's nothing diabolical about the superhero digits—and that it wasn't a city issue, anyway. Serving Hands' executive director Matt Schulte agreed the gesture wasn't obscene.
"The sculpture is most definitely not a devil-related sculpture," Schulte told the Journal-Star reports. "It clearly has a very playful child-like intent."
Satanic or not, Spider-Man's hands will go up for sale along with all the other hand sculptures in a public auction on October 25. A portion of proceeds will benefit Campus Life.
Strange Spidey sightings have been happening all summer: In Florida, an unnamed man donned the hero's iconic costume to wash his roof.
In June, a man in Miramar looked out the window saw someone dressed as the Amazing Spider-Man on the roof of the Calvary Fellowship Church next door. The brave hero wasn't tethered or wearing safety gear as he power-washed the tiles on the church roof.
And in May, the wall-crawler was spotted crawling down the side of a children's hospital in Austin, Texas, as part of its annual Superhero Day.
Spidey was joined by Batman, Superman, Wonder Woman, Captain America, Black Widow, Black Panther and other heroes to help raise spirits at Dell Children's Medical Center—and take down villains like Killmonger and the Penguin. (With great power really does come great responsibility.)
The hero is also dominating the box office, in addition to headlines: Last weekend, Spider-Man: Far From Home brought in $45.3 million domestically, for a $850 million global total.