Spike in Bad Test Results at California's New $120M COVID-19 Testing Lab Comes Amid Tighter Restrictions
A brand new $120 million California COVID-19 testing lab has received "a higher number than expected" of bad test results, leaving millions of patients waiting days for results the state vowed to return within 24 to 48 hours.
California Governor Gavin Newsom touted the new COVID-19 testing lab in Valencia, California, on October 30, heralding it to state residents as a facility which will process 150,000 tests each day by March. In the meantime, Newsom said the lab will enable the state to roll back widely criticized social restrictions. But Dr. Mark Ghaly, California's Health and Human Services (HHS) secretary, told reporters Tuesday the lab is getting back a "higher number" of inconclusive tests than researchers had predicted. Los Angeles County alone went from 750 new cases per day in September to 2,000 last week.
Dr. Ghaly announced Tuesday that lab directors are confident they have "identified and corrected" the factor behind the rise in inconclusive test results. But so far, restrictions appear to be getting even tighter since the lab opened, and not the other way around as Newsom predicted.
The unforeseen rise in inconclusive COVID-19 test results comes as the state recorded its biggest spike in new cases this week and 11 eleven counties were ordered go back into the more restrictive "Purple Tier" social distancing rules. Theaters must close in those counties and indoor spaces, including restaurants, must return to 25 percent capacity.
California is currently being hit by a "second wave" of infections, health officials announced Monday. Newsom warned counties that steadily increasing positivity rates will cause their counties to regress and close more businesses. Ghaly said the state's 7-day positivity rate is 4.2 percent—a 4 percent threshold not passed since August. State health officials said Tuesday California's hospitalizations have increased by 29.6 percent in the last 14 days, with 5,367 new cases reported on Tuesday alone.
"Instead of pointing fingers and reflecting on the fact that we could have, would have, should have had a national testing strategy in this country, we decided to take a little bit of responsibility," the governor told reporters October 30 after receiving a nose-swab test at the new test site. "We tried to take a little bit of the California ingenuity."
The governor said the decision to build the $25 million state-of-the-art lab was in response to the federal government's lack of action in securing more efficient testing. Financial concerns have been expressed by several state and federal lawmakers after California signed a $1.7 billion contract with the diagnostics and life research corporation, PerkinElmer.
Under the contract, PerkinElmer is required to deliver results—primarily by email—to patients within 24 to 48 hours of the test.
Newsweek reached out to the state HHS agency and Newsom's Sacramento offices Tuesday evening for details on exactly how many tests have come back as inconclusive. but did not receive a reply before publication.
Ghaly said at the news conference that inconclusive test results increased because a necessary chemical reaction was not occurring during some tests. As of late October, the state had performed more than 18 million tests through the new lab.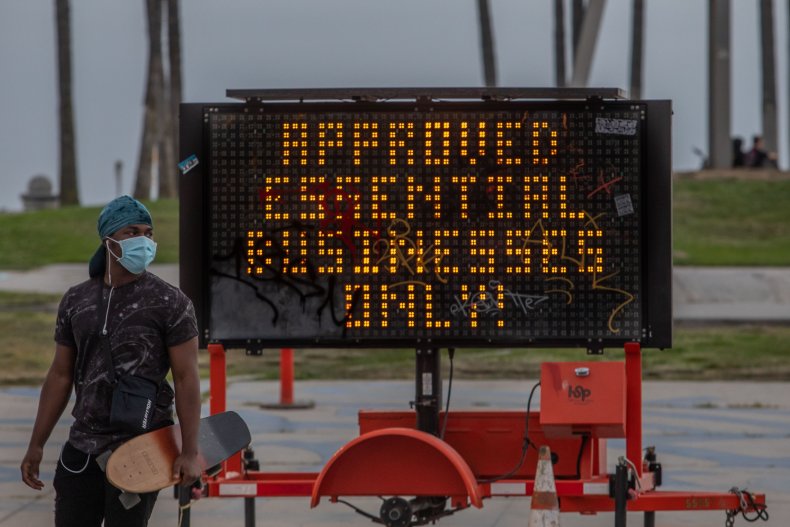 CBS Sacramento investigative reporter Julie Watts went in alongside her family this past week to be four of the first people able to measure the success of the labs' widely touted testing ability. Five days later, each member of Watts' family has had different experiences. Julie and her daughter received their COVID-19 results back within 48 hours - the deadline set for PerkinElmer in their billion-dollar contract.
But Watts' son received "inconclusive results" and her husband is still waiting on any results five days after taking the test.
The results which did come back in just over 48 for Watts and her daughter arrived via email. But the state of California says that is double the amount of time patients are waiting on average from the old state labs.