Spike Lee's Birthday: His 15 Best Movies Ranked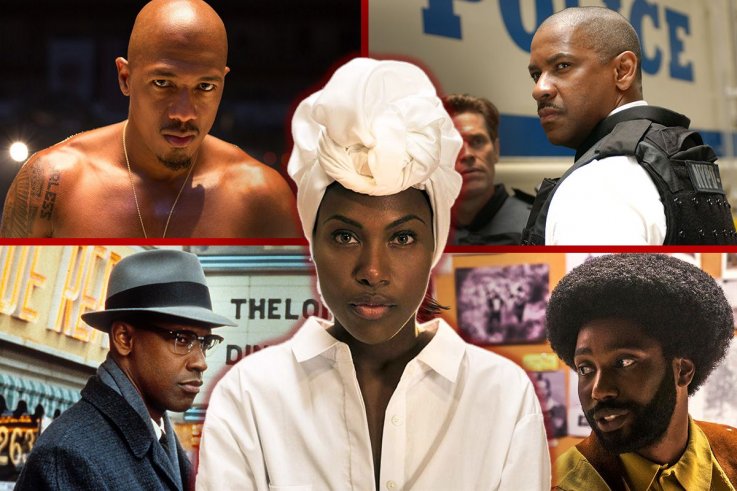 Spike Lee, who turns 62 today, is an American director best known for She's Gotta Have It, Do the Right Thing, Malcolm X and, most recently, BlacKkKlansman. Born on March 20, 1957 in Atlanta, Georgia, he released his first feature film in 1986. He continued at a rapid pace, averaging at least one movie every two years.
She's Gotta Have It received glowing reviews. "Made for less than $30,000, Lee's first feature posed him as a mid-80s rival to Woody Allen, nearly equaling him in the psychological authenticity of his characters and perhaps bettering him in grace and virtuosity and sheer creative glee," Peter Keough wrote in The Chicago Reader.
Clearly, Lee had a golden touch—and he showed it again three years later, when he released Do The Right Thing. The movie was critically acclaimed and received an Academy Award nomination for Best Original Screenplay. "An exceptional film, a movie that wisely deprives you of the cozy resolutions and epiphanies so often manufactured by Hollywood," Carrie Rickey wrote in the Philadelphia Inquirer.
Not only talented, Lee also proved prolific as a young director: Three more movies followed in the next three years. The last of these, Malcolm X—an idiosyncratic biopic of the radical civil rights activist—made an indelible mark on Hollywood. Roger Ebert ranked it as the best movie of the year, and one of the best of the decade, heralding it as "one of the great screen biographies, celebrating the sweep of an American life that bottomed out in prison before its hero reinvented himself."
His 1998 documentary 4 Little Girls earned an Oscar nomination, and Lee was granted an Honorary Academy Award in 2016.
He followed it up two years later with another victory. BlacKkKlansman—about a black police officer who successfully manages to infiltrate the Ku Klux Klan—won Best Adapted Screenplay (though not, to his very public chagrin, Best Picture).
"Lee never takes his eye off the connecting thread between the events of 1978 and the present. The result is one of his most flat-out entertaining films in years, and also one of his most uncompromising," Emily Yoshida wrote in New York Magazine.
To celebrate his birthday, Newsweek has analyzed data from review aggregation websites Rotten Tomatoes, Metacritic and IMDb to rank Lee's 15 best movies.