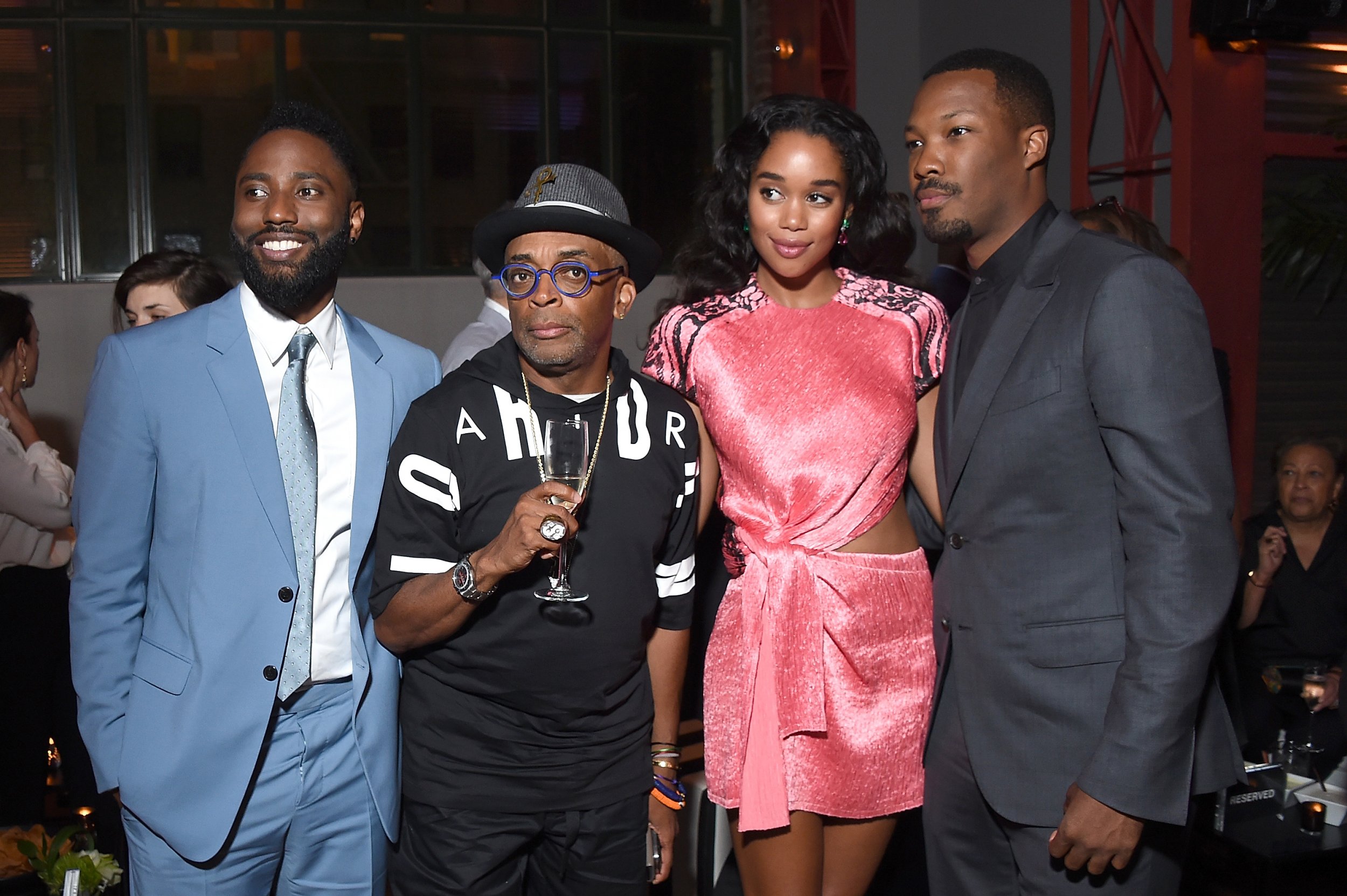 Film director Spike Lee ridiculed President Donald Trump, whom he refers to as "Agent Orange," while comparing the blatant racism of the 1970s to the issues facing people of color in America today.
Speaking at the premiere of his new film BlacKkKlansman on Monday, Lee and several other members of the cast discussed how the true story of African American detective Ron Stallworth is relevant in the President Trump era. The film retells how Stallworth, who was the first black detective in the Colorado Springs Police Department, infiltrated the Ku Klux Klan and managed to outwit KKK Grand Wizard David Duke some 40 years ago. Lee and others said they hope audiences can connect the dots between the racism and bigotry of the 1970s to contemporary problems.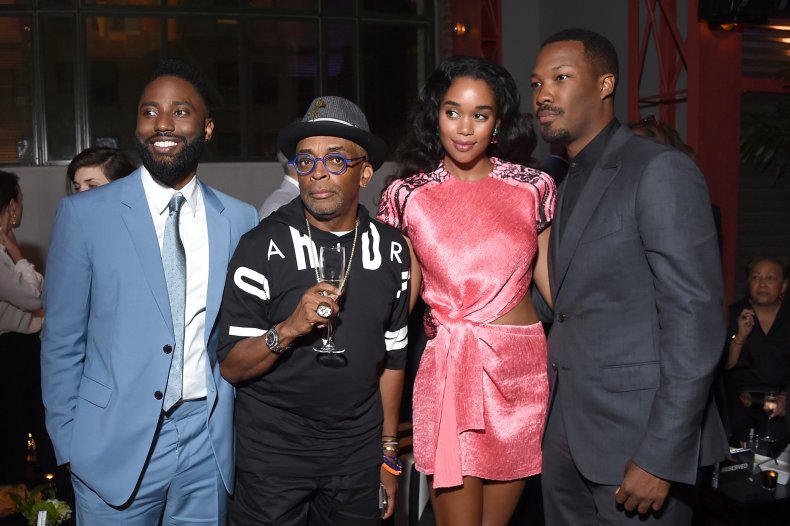 "Agent Orange, wake up! Wake the f*** up," Lee told Vanity Fair at the red carpet premiere Monday night at the Brooklyn Academy of Music's Harvey Theater. "He's a man of hate, violence, and can't be trusted to make moral decisions. We can't be silent anymore. He's on the wrong side of history, and we are on the right side of history with this film."
The man who portrays Stallworth, actor and son of Denzel, John David Washington, detailed to Vanity Fair the "straight-up racism" he's experienced in his own private life. Washington also urged audiences to take a step back and see the reality of hurtful racist incidents in 2018.
"This is not a Dave Chappelle skit. It's an incredible true story that is a period piece, but has a contemporary rhythm and feel to it that addresses race and bigotry. It's a story that continues to resonate today," said Washington. "My hope is that people will watch the movie and be aware of what's going on today. There's this language of hate used among people today and it seems to be the same as it was in the '70s."
He revealed one particular racist anecdote from when he was 10 years old: "An older man called me the n-word. He said it casually like it was nothing. It hurt."
Lee's BlacKkKlansman film draws several parallels between the 1970s and today, concluding the movie with real-life documentary footage from last August's white supremacist rally in Charlottesville, Virginia. The former KKK Grand Wizard, Duke, also appears in the movie, quoting Trump's famous "take America back" campaign slogan.
Actor Topher Grace, who portrays Duke in the movie, listed several similarities he discovered between Trump and Duke while doing research for the role—and he fears history is simply repeating itself.
"He uses the terms 'America first' and 'Make America Great Again' more than once," Grace told Vanity Fair. "Watching and hearing Trump say those exact words in 2017, the similarities were pretty eye-opening, which is really scary. I think the bold message of the film is, if you don't look at your history, you might be condemned to repeat it—and we might be repeating a bit now."