Spike Lee: Donald Trump 'Is Not My President, I Call Him Agent Orange'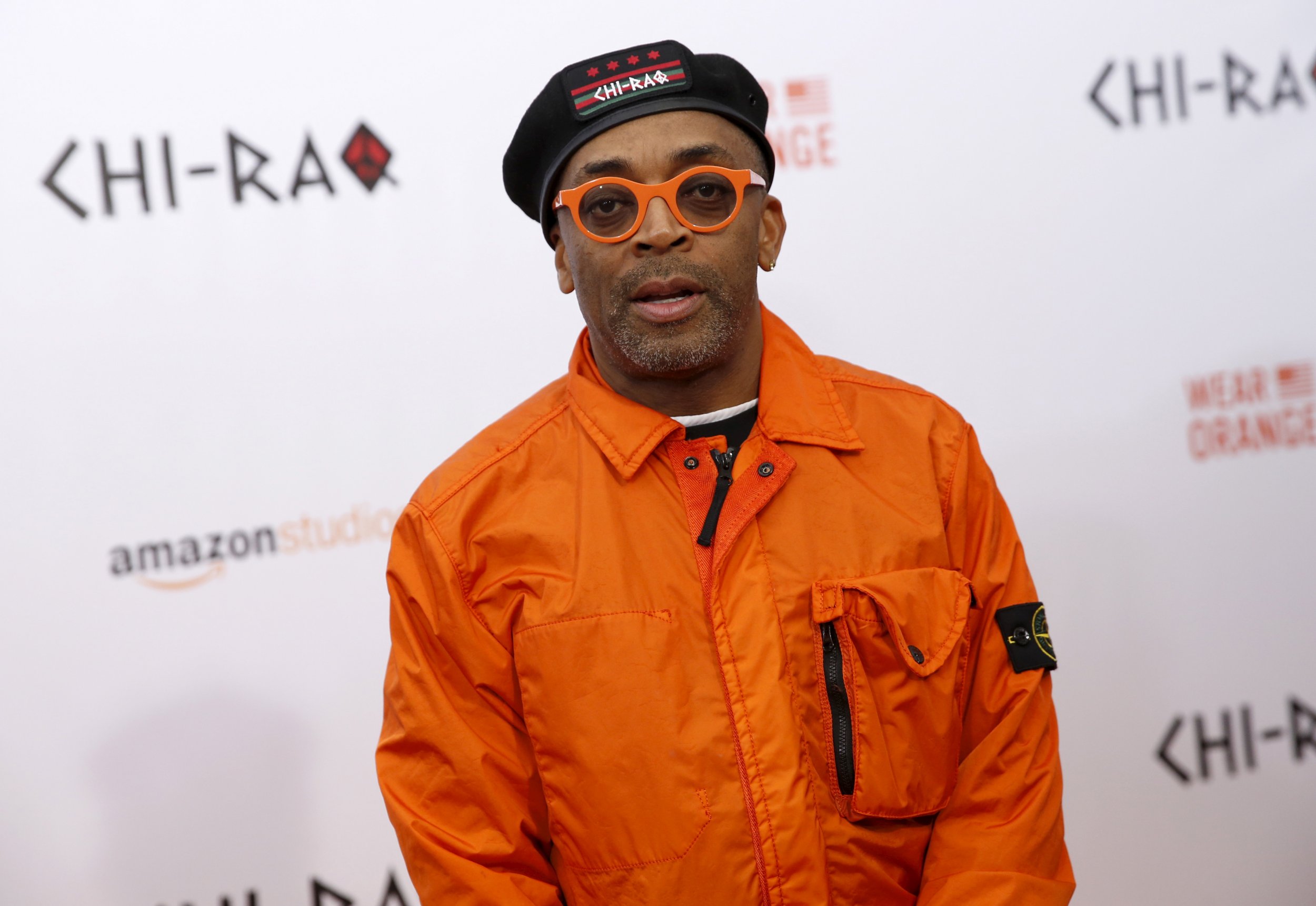 Filmmaker Spike Lee continues to offer his outspoken opinions about Donald Trump, calling the U.S. President the "clown with the nuclear codes" in a new interview.
"He's not my president. I call him Agent Orange, Lee told The Hollywood Reporter Sunday.
The Do the Right Thing and Inside Man director, reacting to footage of Trump's trip to the UAE, added: "There was some clip I saw yesterday of him dancing with the Saudis that was just ludicrous. Not only is he not a good president, he can't dance either. (Laughs.) He could be impeached on his rhythm."
Lee, 60, has expressed strong criticism of the president before, going as far as to drop a song by R&B singer Chrisette Michele from his new Netflix series because she agreed to perform at Trump's inaugural ball in January.
In January, the director posted on Instagram that he had considered using Michele's song "Black Girl Magic" in a television adaptation of She's Gotta Have It , his first feature film released in 1986, but was "disappointed" that she agreed to perform for Trump.
And in February, the director posted a photo holding up a pair of customized Air Jordan sneakers protesting Trump. "Repel Agent Orange," said one of the sneakers, while the other said, "Resist."
Lee—a supporter of Democratic candidate Bernie Sanders in the election—also told The Hollywood Reporter that he believes Hillary Clinton lost because she didn't campaign hard enough.
"Hillary comes with entitlement. They thought they were entitled to this and despite what you might think, you gotta work," he said. "If you're chilling at Martha's Vineyard, and think 'It's a done deal.' But it wasn't. There's one thing you can learn from sports. To quote Yogi Bear: 'It ain't over 'til it's over.' They thought it was theirs. Shit don't work like that."