Spiked Strawberries: Boy Admitted to Planting Needles as a Prank, Gets Arrested
Police in New South Wales, Australia, arrested a young boy on Wednesday after he admitted to putting needles in strawberries.
"Obviously in the last few days we found a young person has admitted to a prank, including putting needles in strawberries, and he'll be dealt with under the youth cautioning system," New South Wales Acting Assistant Commissioner Stuart Smith said, according to Australian broadcaster Seven News.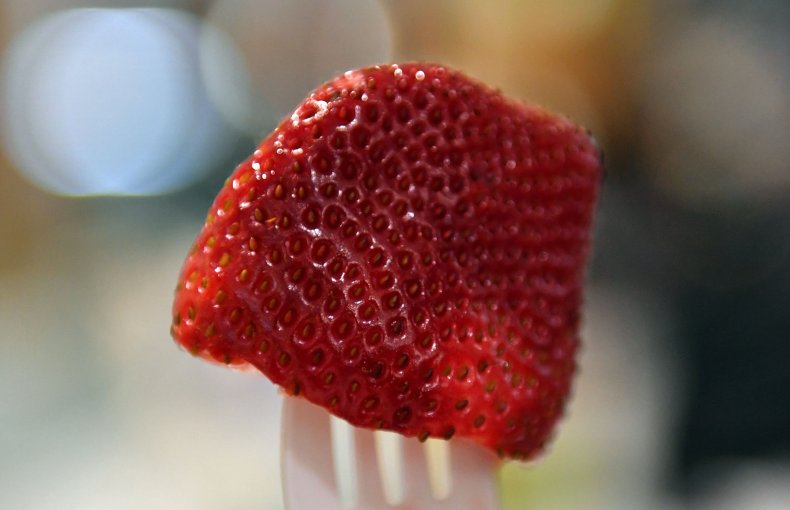 The arrest comes as police investigate more than 100 reports of needles found in fruit, and officials look to increase the punishment for deliberately contaminating a food source.
"It's not funny, putting the livelihoods of hardworking Australians at risk. If you do that sort of thing in this country we will come after you and we will throw the book at you," Australian Prime Minister Scott Morrison said. The official added that the government is looking to increase the maximum prison sentence from 10 years to 15.
Police said that more than one offender is responsible for the acts, as copycat instances of fruit contamination have appeared throughout the country.
"This is a shocking and cowardly thing for this individual and others who have jumped onto the bandwagon here to have engaged in," Morrison said.
The fruit scare began last week when police received three reports of needles found in strawberries. Authorities urged consumers to either throw out or return Berry Licious and Berry Obsession branded strawberries as the Queensland Strawberry Growers Association said that it had "reason to suspect" that an angry former employee was responsible.
Four more brands are now affected since the original report, and authorities in Queensland are offering a reward of $71,510 for information leading to the arrest of suspects.
"Whoever is behind this is not just putting families at risk across Queensland and the rest of Australia – they are putting an entire industry at risk. I would urge anyone with information that may be relevant to this incident in any way to contact police as soon as possible," Queensland Premier Annastacia Palaszczuk said, according to CNN.
Beginning Wednesday, exports of strawberries will be scanned by metal detectors or x-ray machines after buyers in New Zealand, Russia and the United Kingdom stopped importing the fruit from Australia.