Splatoon 2 is getting into the Halloween spirit in October with a brand new Splatfest, gear and more goodies for players to enjoy.
The Splatoween event will decorate Inkopolis and its citizens in keeping with the Halloween spirit. Battle Stages will have special graffiti and some NPCs will be dressed in special costumes. Best of all, players will be able to snag some eye-catching limited-edition gear during the event.
Here's all the necessary information you'll need, including when the special Spatfest starts and how to get the new gear.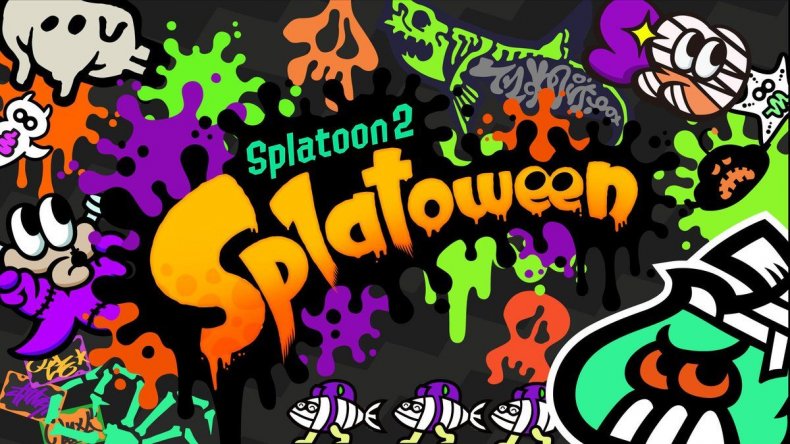 SPLATFEST START TIME
The new Splatoween Spatfest will begin Friday, Oct. 19 at 6 p.m. EDT and ends Sunday, Oct. 21 at 6 p.m. EDT.
Splatoon 2 players will have 48 hours to compete in the Splatfest and what are the two teams you can choose from? Players will have to pick either the "Trick" or the "Treat" team.
NEW GEAR
Probably the coolest part of the Splatoween event is the awesome gear players can get, namely hats and masks representing spooky characters from Japanese mythology and even a horror movie icon.
Here are the special new gear players can pick up.
Kyonshi Hat
Li'l Devil Horns
Hockey Mask
Anglerfish Mask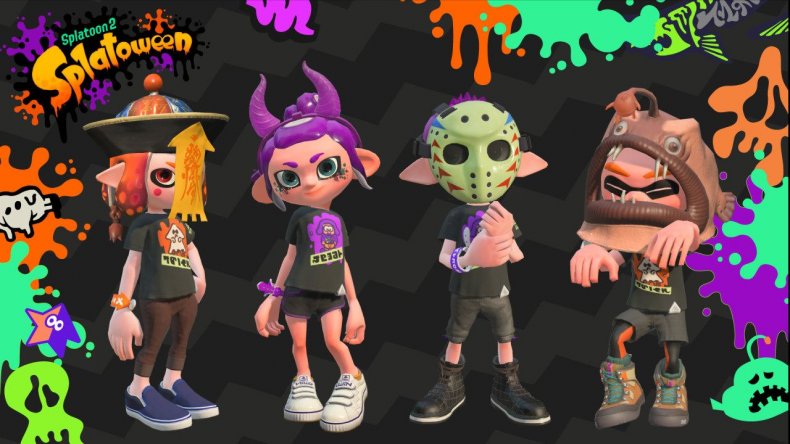 To obtain the new Splatoon 2 gear, follow the Squid Research Lab Report (Splatoon 2) News Channel on the Nintendo Switch. The masks are scheduled to be released on Oct. 5. There will be a news article on the upcoming Splatoween event and launch the game from there. Players should receive all four items if they followed the correct steps.
Splatoon 2 developers note that to ensure they get the gear, players should do the following:
1) Please make sure that you either have the game card inserted or the digital version of the game on your system.
2) Be sure to receive the items before the article ink-dives off your news feed. We recommend grabbing the items as soon as possible!
Are you excited for the upcoming Splatoon 2 Halloween event? Which of the gear are you looking forward to donning? Let us know in the comments section below.