The Game Awards are this Thursday, Dec. 6. Since 2014, the ceremony has become synonymous with new game trailers and information drops. While Geoff Keighley, the brains behind the awards ceremony, has kept vague about what we can expect from the event, a tiny clip in a hype trailer may have revealed something early.
If you look at the 0:53 mark in the video included in the tweet above, you'll see a picture of the iconic Splinter Cell goggles, with what looks like Sam Fisher wearing them.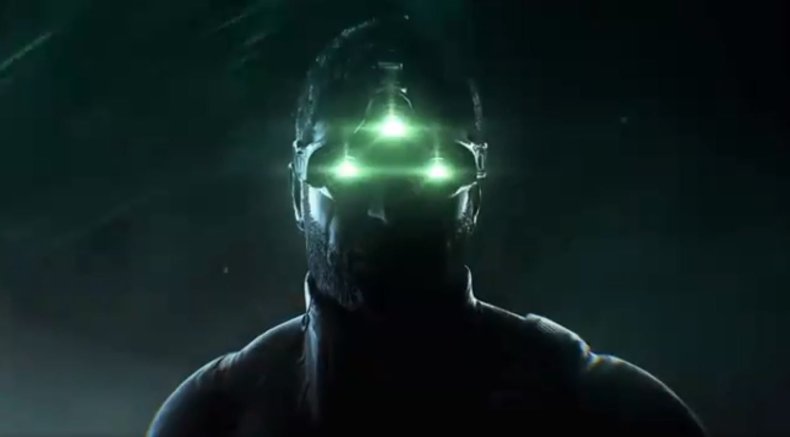 So what is this all about? While we've predicted a new Splinter Cell game is in development a number of times, Ubisoft has not made any announcements on the stealth franchise. If this is indeed Sam Fisher, this means he's popped up a few times in the past, most recently in a Special Operations update for Ghost Recon Wildlands. A trailer for the Wildlands update can be watched above.
Curiously, there's also the case of the infamous Walmart Canada leak. Right before E3 in June, Walmart Canada leaked a number of high-profile games that had yet to be announced. While most of the games, like Forza Horizon 4, Gears of War 5 and more turned out to be accurate, games like Splinter Cell remained unannounced. It's possible Ubisoft decided to hold the announcement from E3 because the game wasn't ready, or the team didn't want to get lost in all the other big announcements from the show.
If a new Splinter Cell game is announced at the game awards, it will be interesting to see what it will look like. While we can safely assume any Splinter Cell game will showcase stealth gameplay, it's possible Ubisoft might look to games like Hitman for inspiration when it comes to content release plans. Alternatively, the series could take a shift into first-person and move in the direction of something like Dishonored, though without the magic and creepy plague rats.
Of course, this could be some weird game of misdirection for Ubisoft to tease fans with these images. The only way to know for sure is to watch The Game Awards, starting at 9 p.m. EST on just about every streaming platform, including YouTube, Twitter, Twitch, Facebook and more.
So what do you think? Are you going to tune into The Game Awards this year for the chance to catch a Splinter Cell reveal? What other game trailers would you like to see release during the awards ceremony? Let us know your thoughts in the comments section below.