Spoiler Alert! At Least One Game of Thrones Character Won't Die This Season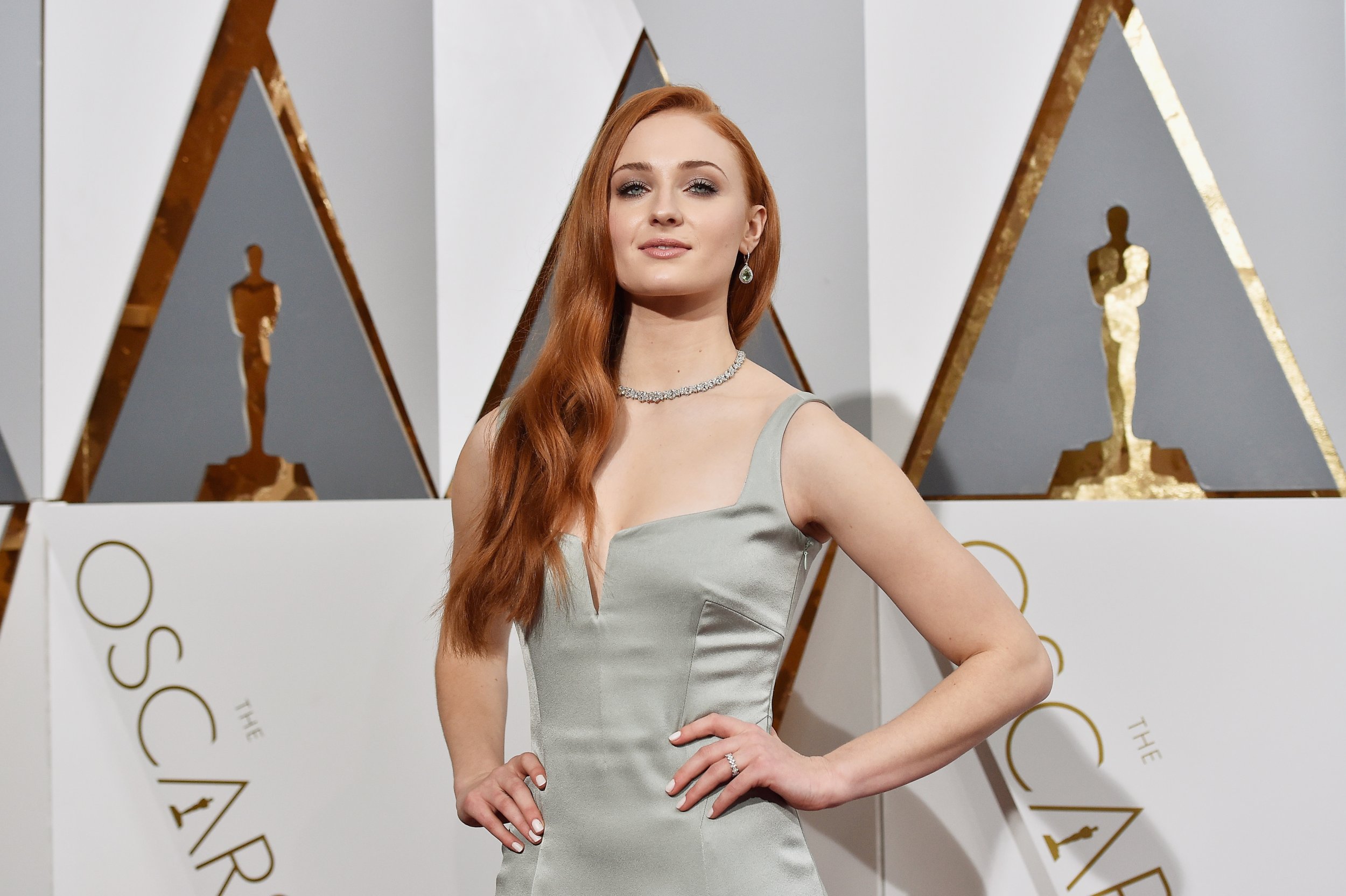 Game of Thrones viewers should know by now never to hold on too tightly to your favourite characters but if you're a Sansa Stark fan, good news, you can breathe easy—for now, anyway.
Actress Sophie Turner appeared to drop a juicy spoiler about her character's fate on the red carpet at the Oscars on Sunday night, admitting that burgeoning heroine Sansa survives the new season relatively unscathed.
With the fate of her half-brother Jon Snow still up in the air and most of her family killed in earlier seasons, we can forgive Sophie for flicking through the new scripts at warp-speed to find out if she's still alive.
Speaking to E! News, the 20-year-old actress admitted she frantically flipped pasts pages of "death, death, death" before discovering, "Okay, I'm good for this season."
Of course, Sophie's definition of "good" is relative when you consider that Sansa is trapped in a forced marriage to the devious Ramsay Bolton.
Making matters all the more complicated are rumours that Sansa appears to be sporting a baby bump in new promotional pictures released by HBO in February.
Teasing her character's arc this season, Sophie told Entertainment Weekly: "I mean this season is a really, really big one for Sansa. It's probably her best season yet. It's her really coming into her own.
"She, this season, really commands the respect that she deserves and she grabs hold of it and she runs with it and it's really good."
As for the lingering question of Jon Snow's fate, following his apparent death in the season five finale, the Mother of Dragons herself, Emilia Clarke, appeared to hint that Kit Harington's brooding hero will be back in season six.
Presenting an award at the Film Independent Spirit Awards on Saturday, her co-presenter Nate Parker asked her to wink if he's still alive —and Clarke was only happy to oblige.
The plot thickens…
Game of Thrones Season 6 launches on April 24 on HBO in the U.S. and April 25 on Sky Atlantic in the UK.