Spoiler Shows 'Married at First Sight' Star Iris and Keith Struggle in Bed with Awkward Pillow Talk
Married At First Sight stars Iris Caldwell and Keith Manley had their first awkward conversation on Wednesday's episode. As fans already know, Iris is a virgin who has been saving herself for marriage. What she doesn't know, is that Keith already knows this fact. His mother told him why Iris' white wedding dress was so significant. Anyway, things get really awkward when Iris tries to tell Keith she's never had sex before.
They snuggle into bed together and Iris starts out by asking Keith if he has any secrets—and it might be cringe-worthy for some to watch since Keith already knows that she's trying to get at.
"My wife is perfect. She's very attractive. Already, there's immediate chemistry," he says in a sneak peek clip, obtained by E! Online. "But Iris doesn't know that I know that she's a virgin but I don't want to bring it up until she's ready to talk about it because I don't really know what her expectations are when it comes to having sex for the first time."
Keith didn't take her bait. "I don't have a whole lot of secrets," Keith said. "What about yourself?"
That's when Iris starts to struggle. "I am very anxious right now. I want to tell him about my virginity but I just don't know how he's going to react," she says in a confessional to Lifetime cameras. "You ready to get this from your wife?"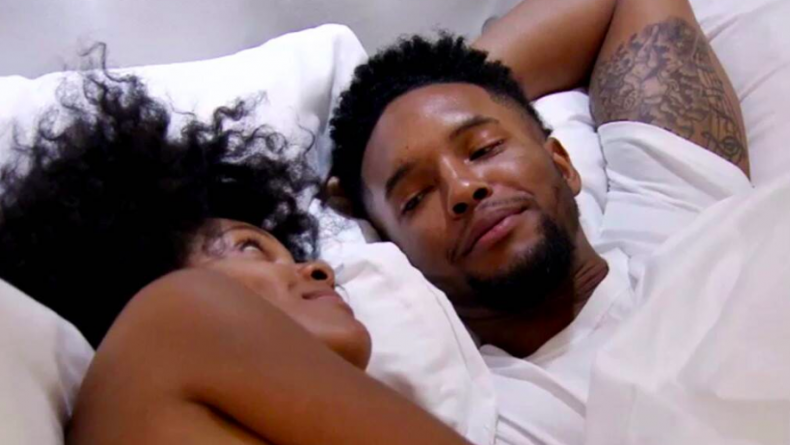 For Iris, remaining a virgin is a religious decision. "So the purity of the white is definitely purity, reflecting for me. I'm a virgin," she said on last week's episode. "This choice was something on a religious standpoint for me. So, it's been hard. It's been hard for sure. But it was for my husband. It's a big deal."
Last time viewers saw Keith, he almost got cold feet before marrying Iris. "This is crazy," he says in a preview clip. "The anxiety has gone from like an 8 to an 11 now. I never thought this day would come. My future wife is at most 100 yards away. My mind is everywhere. I just have a lot of mixed emotions. I got everybody's blessings, but truthfully I don't know if I can go through with getting married at first sight."
To find out what happens, don't miss the Kinetic Content-produced Married at First Sight Wednesday nights at 8:30 p.m. ET on Lifetime.
Spoiler Shows 'Married at First Sight' Star Iris and Keith Struggle in Bed with Awkward Pillow Talk | Culture