Spoilers: Are Hannah G and Dylan Still Together After 'Bachelor In Paradise'?
Things are heating up during week 2 of Bachelor In Paradise, and while the drama is sure to flow, one couple seems to be serious from the start. Hannah Godwin and Dylan Barbour are seen as the couple with the strongest chemistry, though they're not officially exclusive. But fans seem to think the pair will last long after Paradise. According to spoilers, they may be right.
Hannah was formerly featured on Colton Underwood's season of The Bachelor, and Dylan was just on Hannah Brown's season.
Hannah and Dylan hit it off early in Paradise, though Week 2 promises to shake the ground their relationship is forming on. According to spoilers from spoiler site Reality Steve, Hannah is a hot commodity on the show, and two other men will strive to win her affection during Monday's episode.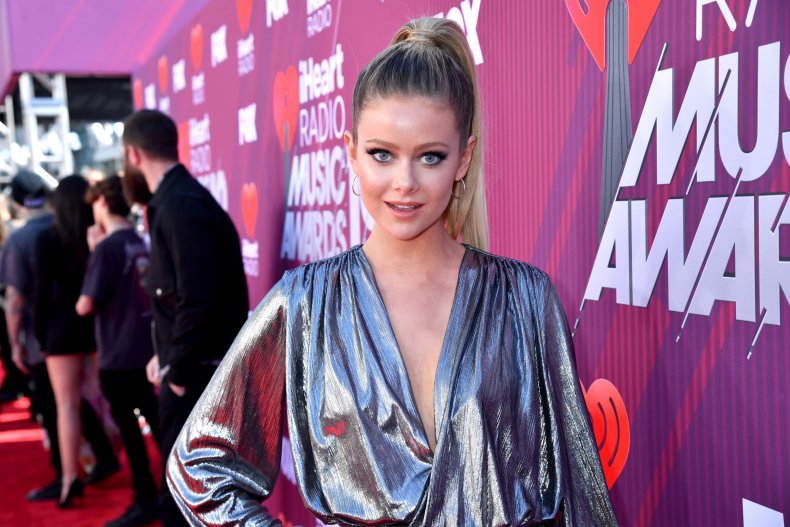 The main point of drama Monday night will, unsurprisingly, stem from Blake Horstmann, who was the subject of the show in its entire first week. Blake made headlines and caught heat on social media for sleeping with two other Bachelor In Paradise contestants at Stagecoach festival before the season began filming. One of them was Caelynn Miller-Keys.
Both Blake and Caelynn have caught their fair share of heat on social media since Bachelor In Paradise aired. Blake then released a set of text messages between the two, which show Caelynn asking Blake to have sex, and explaining that she'd called an Uber to his location.
Because of the drama, and how it's extended outside of the show, Blake is a controversial contestant. He will, apparently, spend Week 2 fighting for Hannah, though he was already speaking to two women in Paradise. The week is said to result in a fight between Blake and Dylan for Hannah's attention and rose.
Despite the roadblocks presented by other men who fancy her, Hannah is still with Dylan now, according to Reality Steve. The pair are one of three Bachelor In Paradise couples who are rumored to be engaged at the end of the season.
Neither Hannah nor Dylan has spoken about or confirmed their engagement, likely because they're prohibited from revealing spoilers about the season. Reality Steve, though, is confident that the pair is one of the strongest throughout the season, and aim to continue their bond and life together when the show ends.