Spoilers: 'Call the Midwife' Airs Shock Death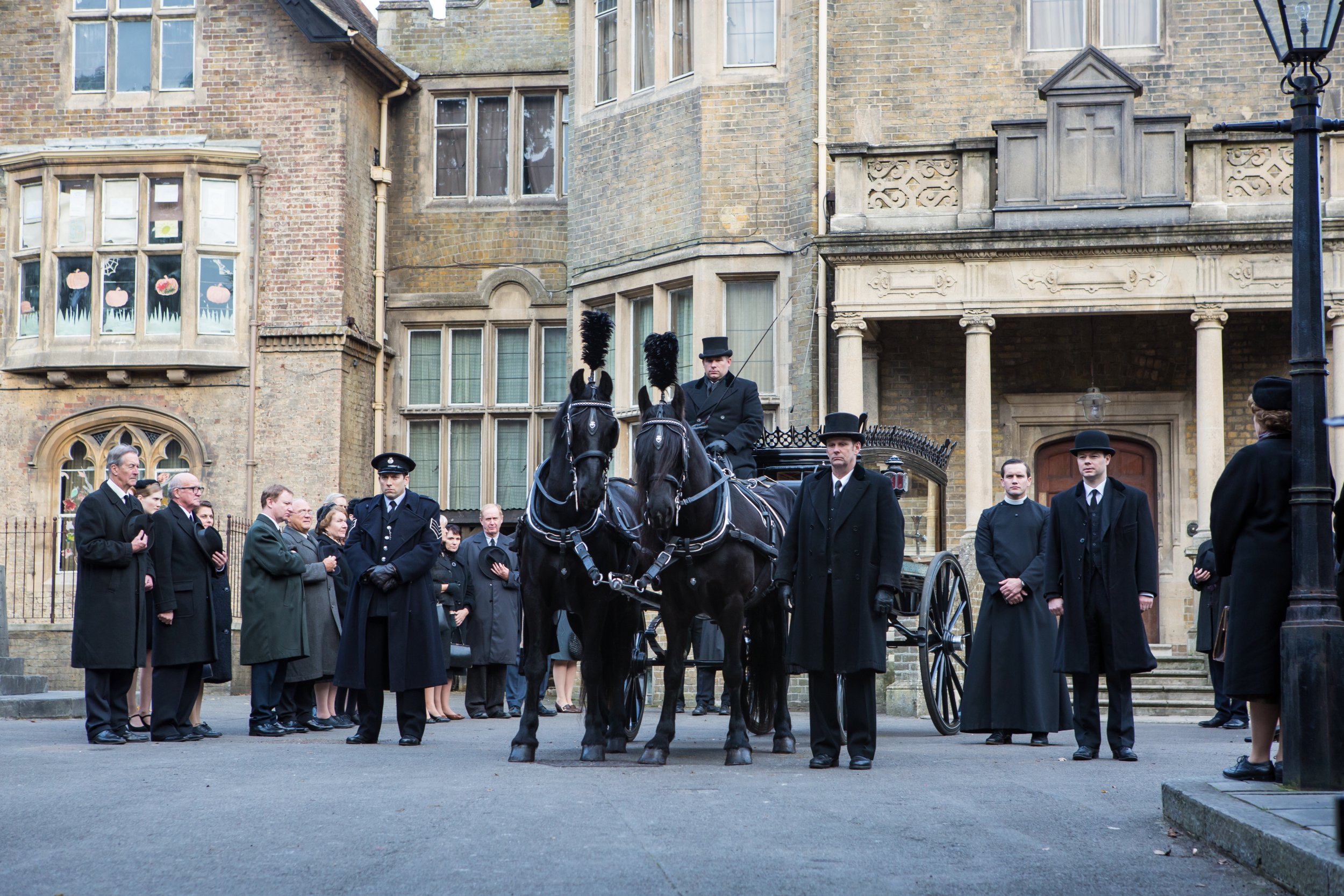 If you haven't seen the season five finale of Call the Midwife look away now. No, seriously, NOW…
Call the Midwife viewers mourned a shock death in the final episode of season five—which aired in the U.K. on Sunday—as Pam Ferris' Sister Evangelina succumbed to a stroke and died in her sleep. The actress has been on the show since its first episode in 2012.
The scenes caught many fans by surprise and had them reaching for the tissue box. See a selection of the Twitter reactions below:
The show's creator Heidi Thomas paid her own tribute to the character, and actress, in a sweet message of her own. She tweeted:
Speaking about her decision to quit the popular BBC period drama, Ferris said: "Making the decision to leave Call the Midwife was a wrench but, because I then became involved with telling the story to the best of my ability, there was no time to feel regret.
"I'll miss my friends on set—in front of and behind the camera—and I'll miss my habit which is so well worn and comfortable. But I shan't miss my wimple!"
Ferris—who is also known for playing Miss Trunchbull in Danny DeVito's film adaptation of Matilda —follows in the footsteps of Jessica Raine and Miranda Hart, both of whom previously bowed out of the series. Raine had played the show's protagonist, Nurse Jenny Lee, until her decision to quit at the end of the third season in 2014.
Despite the ongoing changes, Call the Midwife has already been renewed for a sixth season and continues to be a ratings winner. Last night's finale pulled in a strong 9.2 million viewers for BBC One.