The cast for Celebrity Big Brother, while not yet announced, is set and the participants in this winter's game will arrive at the CBS lot some time this week, according to Fansided. The celebrities will be sequestered, meaning they will arrive on-location early and be sheltered from the outside world in order to being filming and crafting Big Brother content and promotional material.
This period of time where the cast is filming, but not yet appearing on live television, has been a feature of Big Brother in the past. Filming some competitions and content ahead of time allows CBS to advertise the current cast and cut more eventful scenes into previews. During this time, it's also assumed the cast may participate in cast photo shoots and even filming the series' opening credits.
While a limited run of only thirteen episodes, Celebrity Big Brother will incorporate all of the best-loved aspects of Big Brother. While there are sure to be twists, the show will rely on Head of Households, Veto Competitions and Nomination Ceremonies as always. It's expected the cast list will consist of a broad variety of celebrities, from reality stars to athletes.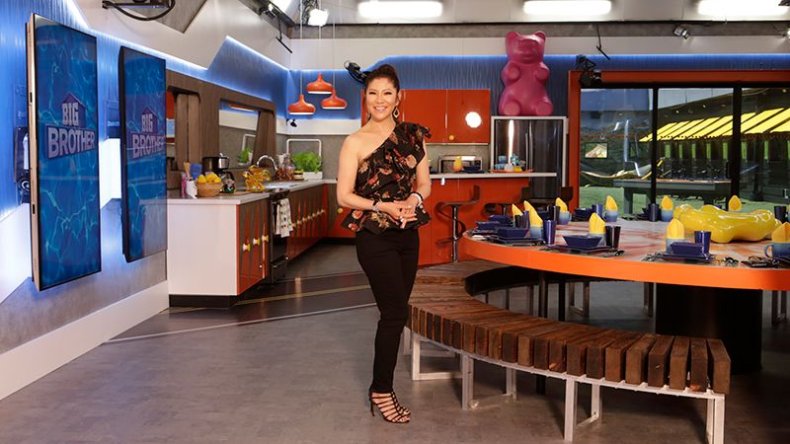 A possible cast list surfaced online, though it has not been confirmed by CBS. The list includes Caitlyn Jenner (former Olympian and reality star), Sean Spicer (former White House director of communications), Aubrey O'Day (musician in Danity Kane), Bobby Moynihan (former Saturday Night Live comedian), Calvin Johnson (NFL player), Carson Kressley (former Queer Eye fashion consultant), Dina Lohan (reality star and mother of Lindsay Lohan), Jonathan Bennett (actor), Stephen Baldwin (actor), Tiffany Pollard (reality star) and Tonya Harding (former Olympian). The list was revealed on Twitter by @BBSecretSusan, an insider Big Brother spoiler account.
This possible cast list has not been confirmed in any way, but some think another spoiler account, @realvegasforsure, has given its own hints that seem to affirm some of the names on that list. The account has shared a few emoji hints, including one that could signify a political figure, and another which seems to explain an athlete and reality star. Many have compared these emoji clues to Jenner and Spicer.
Celebrity Big Brother will premiere January 21 on CBS. The series is a limited run, with only three weeks of action and a smaller cast size than in past seasons.