Spoilers: Did Tyler C Go Home On 'The Bachelorette'? Hannah's Biggest Goodbye Yet
Hannah Brown faced one of her most intense Bachelorette goodbyes on Monday night's episode, and some fans were devastated by who she sent home. Hannah has had a tumultuous season, supported by one, major show villain and a whole lot of postseason, spoiler-filled drama between herself and two contestants who apparently had girlfriends when they went to film the show. One of them was sent home on Monday night, though most Bachelorette fans haven't seemed to consider him a villain.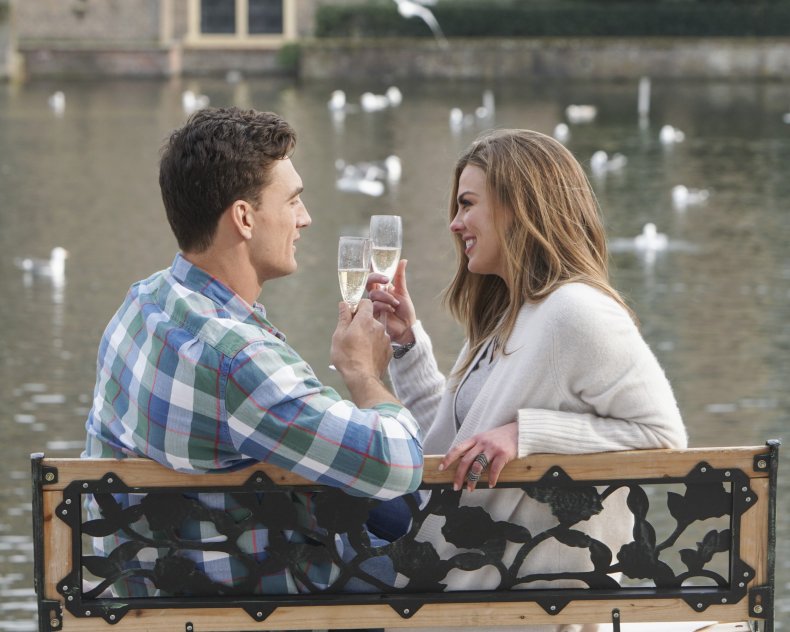 Tyler C did not go home on Monday night's episode. Instead, she sent home Peter, the beloved pilot. Many Bachelorette fans are supportive of Peter, even though it's rumored he had a girlfriend not long before filming the show.
Peter's goodbye is the biggest on the season after Luke P's, the most controversial contestant. Luke P was sent home last week with Hannah's tempers high and guns blazing. In a heated exchange about sex, Hannah sent Luke P home with a middle finger and no kind goodbye. Luke P shamed Hannah for having sex during fantasy suites. He's explained in the past that her body should be only for her husband, which he expressed after her naked bungee jumping date in Latvia. Though Hannah told him he needed to change on a variety of judgmental reactions, he ultimately showed his true colors again and was quickly dismissed.
Both of these goodbyes are good news for fans of Tyler C, and that seems to be a vast majority of Bachelorette viewers. According to Twitter, fans aren't ready to see him leave just yet.
Some Bachelorette fans were very upset to see Peter go. Not only was he a favorite for some, but he was also the now-infamous suitor that Brown had sex with in a windmill, which has quickly become a meme and inside joke to the show's viewers.