Spoilers Reveal If David and Lana Are Still Together After Finally Meeting on 'Before The 90 Days'
We still aren't over Sunday night's giant 90 Day Fiancé: Before The 90 Days bombshell: Lana is real and David may actually find his happily ever after. But spoilers for the rest of the season are abundant and David's fate may not have fallen into place perfectly.
Viewers know David and Lana spent seven years chatting online without ever video chatting or meeting in person. David tried to meet Lana five times before it finally happened on Sunday night, much to the surprise of every viewer and everyone in David's life. TLC's perfect editing convinced everyone that Lana was a scammer, and definitely wouldn't show up to meet David, even during his second trip to Ukraine on the season.
But she did. The pair seemingly don't speak a common language. David has only ever spoken to Lana via a dating and translation app, one that he's paid $100,000 to use over the seven years. How they'll communicate is still unknown, but spoilers tell us a few things about where they're are after finally uniting.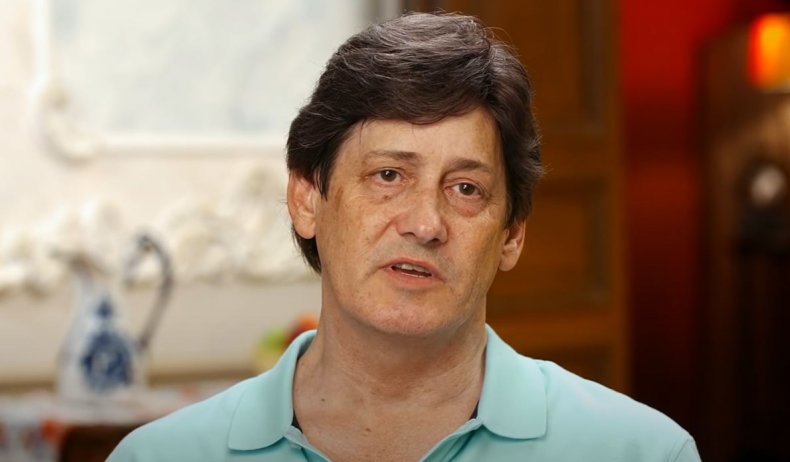 Newsweek subscription offers >
David did bring an engagement ring to Ukraine, he shared with the camera crew before embarking on his second journey. His hopes were high, despite the four prior times Lana stood him up. And David will use the ring, spoilers claim.
The pair do get engaged: Lana accepts David's airport proposal, as seen in spoiler photos from Soap Dirt. But they haven't lasted.
David admitted the pair split after their engagement in leaked footage from the Before The 90 Days Tell All episode. He revealed he's not sure of the pair's future. As of filming the Tell All, it had only been six days since the couple stopped talking, he revealed.
The Vegas man also gave more details about why Lana can't communicate with David off of the translator website. He claimed the women sign up for the pay-to-use dating site with the goal of obtaining a K-1 Visa. David understands this, apparently, and said he doesn't blame Lana for dating around online. His rationalization is that everyone needs to date a handful of people to find the right one.
Newsweek subscription offers >
So, there may still be hope for Lana and David, though right now, it sounds like they're spending time apart. We're just happy David got to meet Lana in person and prove everyone who doubted him wrong.
This season of Before The 90 Days still has a bit more story to tell. On Sunday night's episode, three couples seemed to split, though there could be room for reunions. Stephanie and Erika, Geoffrey and Varya and Ed and Rose all called it quits, but the preview for next week teased Erika and Stephanie meeting again. Fans can find out what happens next on TLC Sunday night at 8 p.m. ET.
Spoilers Reveal If David and Lana Are Still Together After Finally Meeting on 'Before The 90 Days' | Culture