Spoilers Show 'Bachelorette' Hannah Brown's Assumed Final Pick Has Changed: Here's The New Winner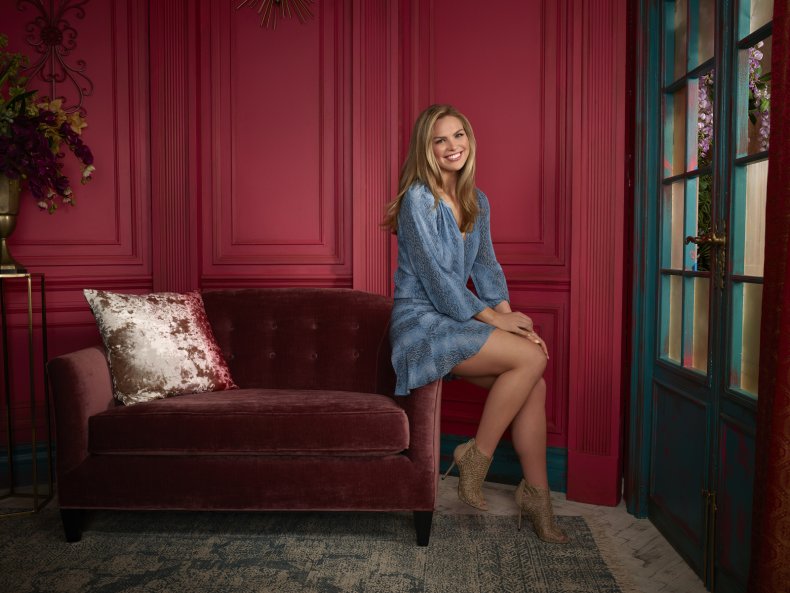 If you're big on Bachelorette spoilers, chances are you've been keeping a close eye on Tyler C this season, who was said to be Hannah Brown's final pick. This week, however, spoiler blogger Reality Steve changed his original statement, which explained Tyler C. won Brown's heart and hand in engagement and has named another man that is seemingly, happily engaged to Brown.
This change in spoiler could have a big effect on the Bachelor-choosing process, though that will likely not be solidified until after Bachelor In Paradise.
The new winner, according to Reality Steve, is Jed Wyatt, who has made the news recently for two reasons. First, Jed revealed to Brown that he came on the show only to further his music career. She took this shockingly well, and thanked him for his honesty. Needless to say, he wasn't sent home after that unique one-on-one date.
Last week, a former girlfriend of Jed came forward and claimed they'd been dating up to the day he left to film The Bachelorette. Similarly to his own claims, the woman, named Haley Stevens, explained that Jed was only going on the show for the platform and music promotion. She expected he'd continue the relationship when he returned, which she claimed he'd told her in a written letter before he left. At the time he left for filming, the pair had been dating for four months.
Newsweek formerly reached out to Jed for comment on Stevens' claims but received no response.
It's interesting timing, considering the public conversation about Jed. Reality Steve explained the change came from hearing rumors within the Bachelor community, and eventual investigating. "Sorry the initial Tyler info was wrong," he wrote in the blog post, published last week. "Just wasn't as solid as I thought it was. But the info about Jed from 3 weeks ago is as solid as I can get and I just have to leave it at that."
He also explained that people may still hope for Tyler C as the winner, but he encourages them to leave that thought behind. "I'm well aware people will still hold out hope it's Tyler and you have every right to. All I'm doing is telling you what I was told based on the people I've spoken with, the information I've seen, and frankly, one major piece of information that's floating out there. I'm confident in this and I'll leave it at that."