Spoilers: Are Whitney Thore and Buddy Bell Dating? What Star Said About Being Together With Best Friend
My Big Fat Fabulous Life star Whitney Way Thore tried something new when she kissed friend Buddy Bell on Season 5 of her TLC reality show. It led some fans wonder if they were together, considering the chemistry they have. Aside from being best friends, Whitney and Buddy also lived together before he got into a relationship with Heather Sykes, who is also friends with Whitney.
During an interview with Newsweek, Whitney repeatedly called the kiss with Buddy "weird."
"There really isn't a word for it, to be honest," she was asked to describe the smooch. "When I kiss Buddy it's always weird. There's always a weirdness from being friends with him. But I think that sometimes people have a chemistry that's just there. I'm just gonna have to say, if I pick one word, I'm still gonna say weird."
The kiss first happened at the beginning of the season when Whitney was visiting Buddy while he was in sober living. Last season showed Buddy was addicted to drugs, and left Greensboro, North Carolina, to get treatment.
Even though he kissed Whitney on the mouth when they greeted each other, Buddy was actually seeing someone else. The relationship didn't matter as much to Whitney, who genuinely considers Buddy her friend. It was more difficult for Heather, who arguably still wasn't over her ex.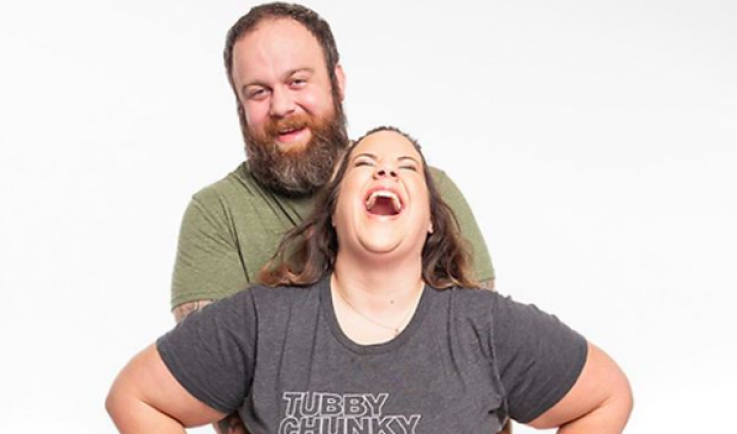 " It was more so hard for Heather. I just thought it was an awful idea and it is. You're not supposed to date in early recovery," Whitney told Newsweek. "It's hard for us to want to support him and want him to be happy and then at the same time feel like 'mom' him. But there were definitely times in that relationship where I wanted to just say, 'This is not a good idea.'"
As for Buddy, he's still working on his recovery. In a clip for Tuesday's episode, Whitney seemingly confronts him about possibly using drugs after she thinks she finds a package of cocaine in her home.
"Buddy is doing OK," Whitney said about her friend. "There are a lot of ups and downs in the first year of recovery. You'll see that and you'll follow it throughout the entire season. It's kinda difficult. One minute you think everything is fine and then the next minute it's like you are totally worried. It's hard to really trust if someone has it together or not. And of course, he was in a relationship at the beginning of the season. That was dramatic and traumatic! We love him and support him and we know that recovery is not an easy thing."
To find out what happens next for Whitney and company, don't miss Season 5 My Big Fat Fabulous Life when it airs Tuesdays at 8 p.m. ET on TLC.
Spoilers: Are Whitney Thore and Buddy Bell Dating? What Star Said About Being Together With Best Friend | Culture