Former Student Who Allegedly Made Mass School Shooting Threats Breaks Bail to Attend Church Youth Group Mixer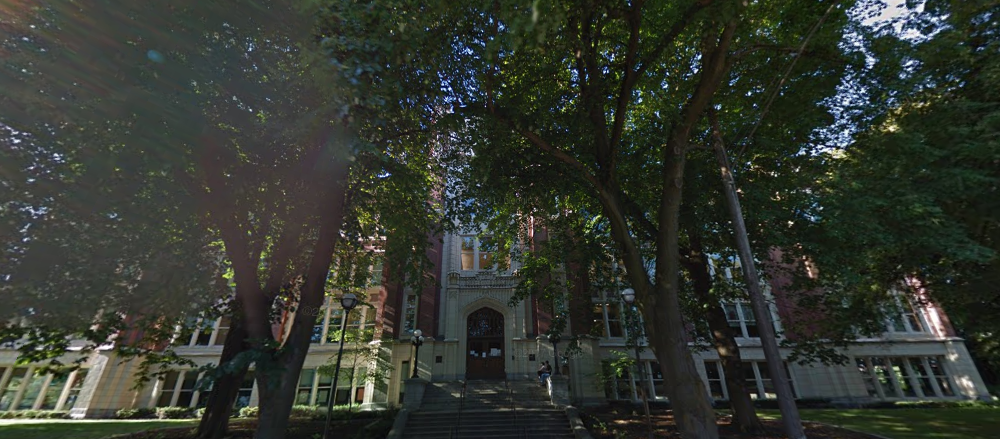 A warrant was issued by authorities in Spokane, Washington, after a high school student, who back in June was accused of posting X-rated and mass killing threats online, allegedly broke the terms of his bail by attending a church youth group event.
Ryan B.K. Lee, 18, was allegedly photographed on July 18 by a teenage girl who noticed him attending a mixer with fellow teens at the Summit Church, according to court documents and first reported by The Spokane Review.
When the girl showed the photo of Lee allegedly participating in the church youth group to her mother, the mother reached out to the Spokane Police Department to express her concerns.
Documents were filed by Spokane Prosecuting Attorney's office last week to formally secure a warrant for the arrest of Lee, who was a former student at Lewis and Clark High School.
During the dates of May 26 to May 29, prosecutors accuse Lee of harassing a 15-year-old female student, making violent sexual threats and using pornographic material under the Instagram handle "steven_smith_4", according to the publication.
Included in the alleged threats was a series of overt ways that Lee would commit mass murder including: "going to shoot up LC!!!!," likely referring to the initials of the high school: Lewis and Clark. The Instagram account also included: "special date planned for LCHS before the end of school."
When another female student, 18, allegedly tried to get the cruel missives to quit, Lee, again using the same alias Instagram handle, allegedly refused and wrote: "Its going to take place whether you like it or not."
On May 30, at least half of the student body of Lewis and Clark High School stayed home and away from campus, according to the report.
That same day, the report adds, Spokane investigators caught up to Lee and traced the Instagram account to an IP address. The Spokane investigators soon caught up to Lee while he was driving a BMW with his sister and mother as passengers, according to court records detailed in the publication.
Lee faces multiple felonies for the alleged online attacks, including first-degree communication with a minor for immoral purposes and harassment.
Before posting bail, Lee admitted himself to undergo a mental evaluation at Providence Sacred Heart Medical Center.