Is 'SpongeBob' Over? The Future of the Nickelodeon Cartoon After Stephen Hillenburg's Death
Spongebob Squarepants made its television debut in 1999 and has since become the longest-running show in Nickelodeon history. Now the fate of the show has been revealed after series creator Stephen Hillenburg's death.
Hillenburg was a cartoonist, animator and marine biologist best known for creating Spongebob. He died Tuesday after battling Amyotrophic lateral sclerosis (ALS), which is also known as Lou Gehrig's disease. He first revealed his diagnosis in an interview with Variety in March 2017, where he explained how he "wanted people to hear directly" from him about his illness. ALS is a neurodegenerative disease that causes the muscles to weaken. It also affects one's ability to physically function.
Hillenburg wasn't just Spongebob's creator. He served as a writer, executive producer and director on several episodes. With his heavy involvement in the animated series in mind, will the show conclude its run on Nickelodeon?
Representatives for Nickelodeon referred Newsweek to a statement the network left in the comments section of an Instagram post shared in Hillenburg's honor. Nickelodeon reassured fans the legacy of Spongebob isn't over just yet.
"The show isn't cancelled," Nickelodeon wrote. "Steve Hillenburg's creations will continue to bring joy to kids and families everywhere."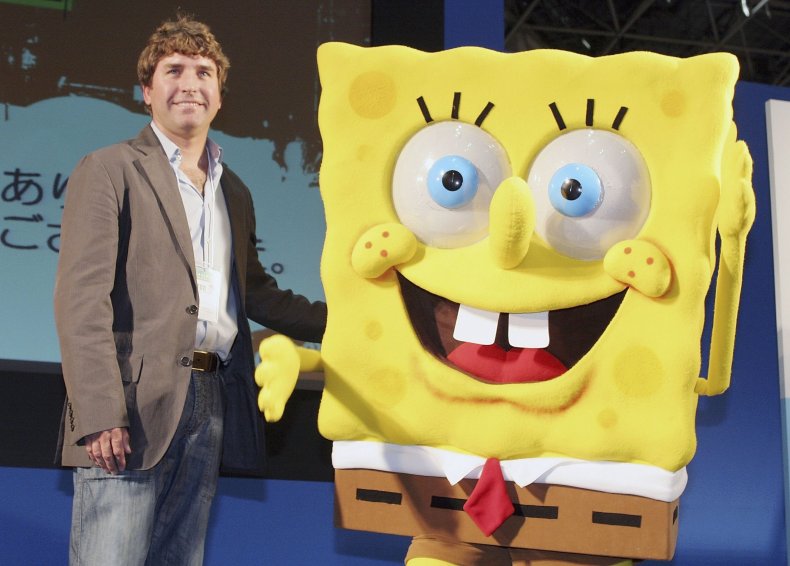 Ahead of his death, Hillenburg was still overseeing Spongebob's production as it entered Season 12 on November 11, 2018. Season 12 of the underwater animated series was given a 26-episode pickup. These episodes would run through 2019, which is the year of the children's show's 20th anniversary. However, Spongebob hasn't yet to be renewed by Nickelodeon for Season 13.
A third installment in the show's film franchise, titled The SpongeBob Movie: It's a Wonderful Sponge, is listed on the Internet Movie Database's (IMDb) website. The project, which featured Hillenburg as an executive producer and writer, was scheduled to debut in 2020. With an IMDb Pro account, members can see the project boasts the credit "In Memory Of" under his profile. This likely indicates those working on the film intend to dedicate it to the late animator.
SpongeBob was voiced by voice actor Tom Kenny. Kenny, who's been recognized with Daytime Emmy Awards and Annie Awards wins for his efforts, has also lent his voice to cartoon characters such as the Ice King in Adventure Time and Dog in CatDog. The show also starred Bill Fagerbakke as Patrick Star, Carolyn Lawrence as Sandy Cheeks, Roger Bumpass as Squidward, Clancy Brown as Mr. Krabs and Mr. Lawrence as Plankton.
"Obviously, Spongebob is a comedy, but it really was inspired by me liking marine science," Hillenburg said in a Nick Animation featurette in 2015. "I focused on that and I never thought the two would come together, actually."