Sponsored Article
6 Ways a Caregiver Can Help Your Parents This Holiday Season
And Why Companionship Matters for Health All Year Round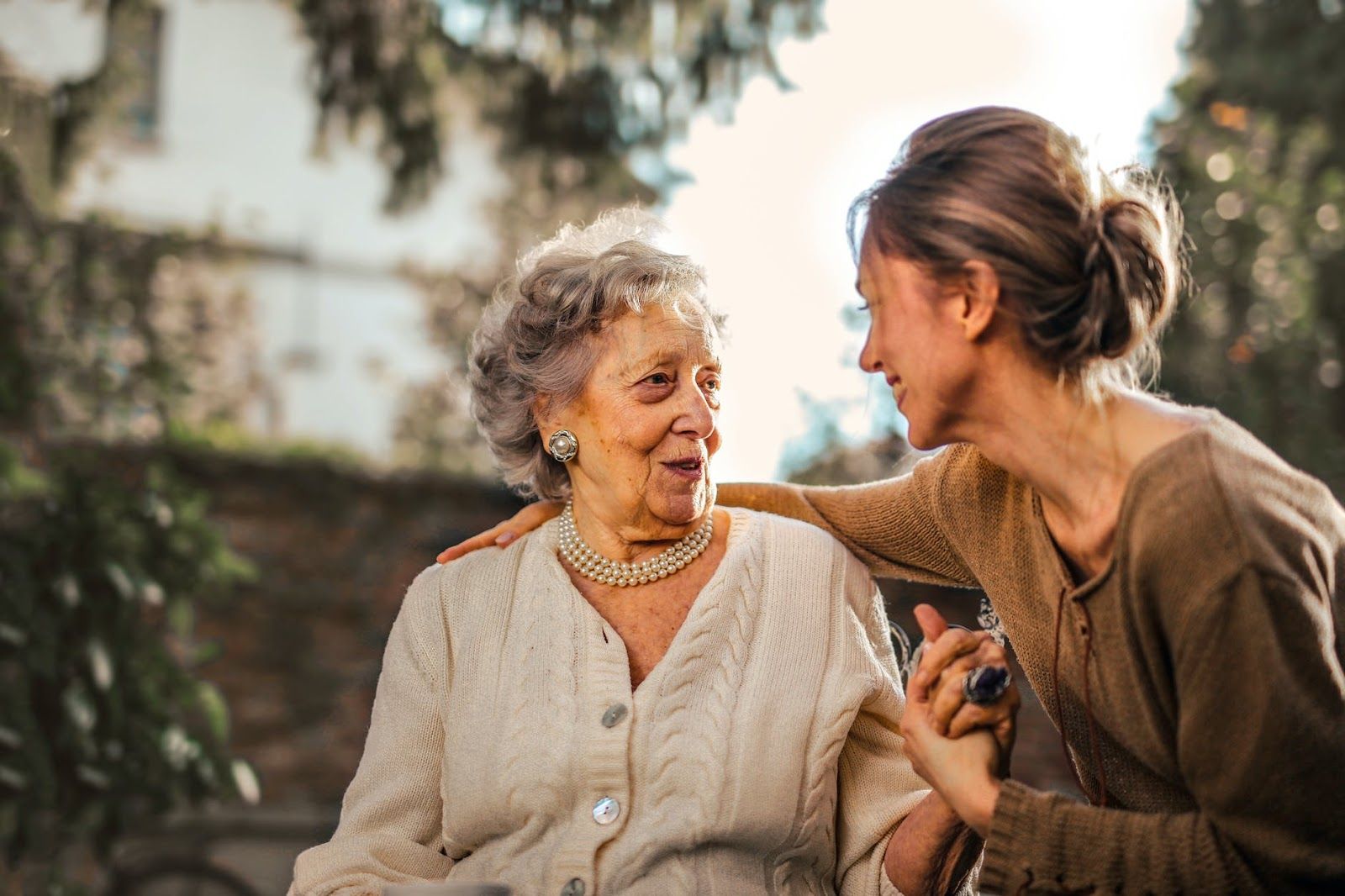 The holidays can be a joyous time, but for many people, they also bring a groundswell of emotional, mental health and physical challenges, especially among the elderly.
Parents whose children live far away, neighbors who have difficulty getting out in the cold, older friends and family who are sheltering in place because of the delta variant—we all know someone who may feel isolated and withdrawn this time of year.
Indeed, one AARP Foundation survey found that nearly one-third of respondents reported feeling lonely during the holidays, and that even more—41 percent—expressed worry that someone they know feels lonely.
Experts at Care.com have identified strategies for addressing these concerns that can brighten the lives of those around us and make the holiday season merry for everyone. Here are six ways that you or a caregiver can help the more experienced members of our communities this holiday season and beyond.
Find the best caregiver for loved ones today at Care.com
1. Meal Preparation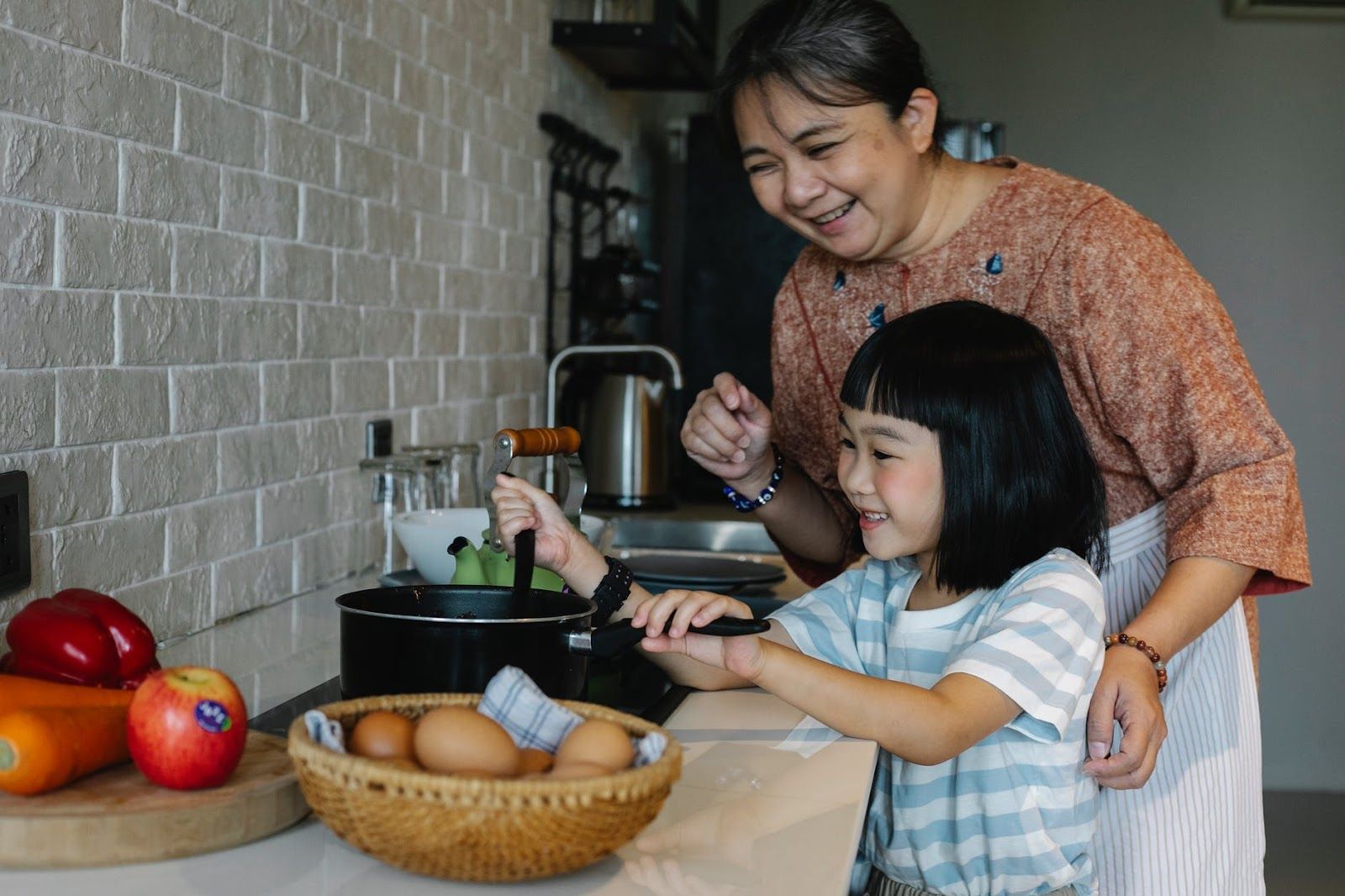 As the saying goes, "Cooking is love made visible." Breaking bread together is one of the oldest and most profound ways to connect with others, and there are so many options to show that you care. Depending on the situation, you could volunteer to buy groceries, drive someone to the store or purchase a supermarket gift card. Cooking together, delivering food or sharing a meal are also great options.
Be sure to remember that as people age, their appetites often get smaller and they consume less food, which means that what they do eat must be as nutritious as possible, Care.com advised. Certain foods can also interact with medications or aggravate health issues, so be sure to plan ahead and find out from your loved one which foods to include and exclude.
Food is a core pillar of holiday celebrations, so forging a culinary connection should be a piece of cake.
2. Bathing and Dressing
Intimate aspects of daily life can become more difficult as people age. This includes activities to get ready for the day, such as bathing, styling the hair, getting dressed and using the toilet. These activities not only entail sensitive parts of our lives, but they play an important role in how we perceive our sense of control and self-esteem.
That's why it's important to have a conversation with your loved one about their needs and comfort levels. Be diligent about preserving their dignity and ensure that they are able to give consent to whatever degree of assistance is provided.
While it may be necessary or desirable to personally give this care, you or your loved one might prefer or need professional service from a home health provider.
Care.com has put together an extensive guide for navigating such issues and also has a database of senior caregivers searchable by community.
Find the best caregiver for loved ones today at Care.com.
3. Light Housekeeping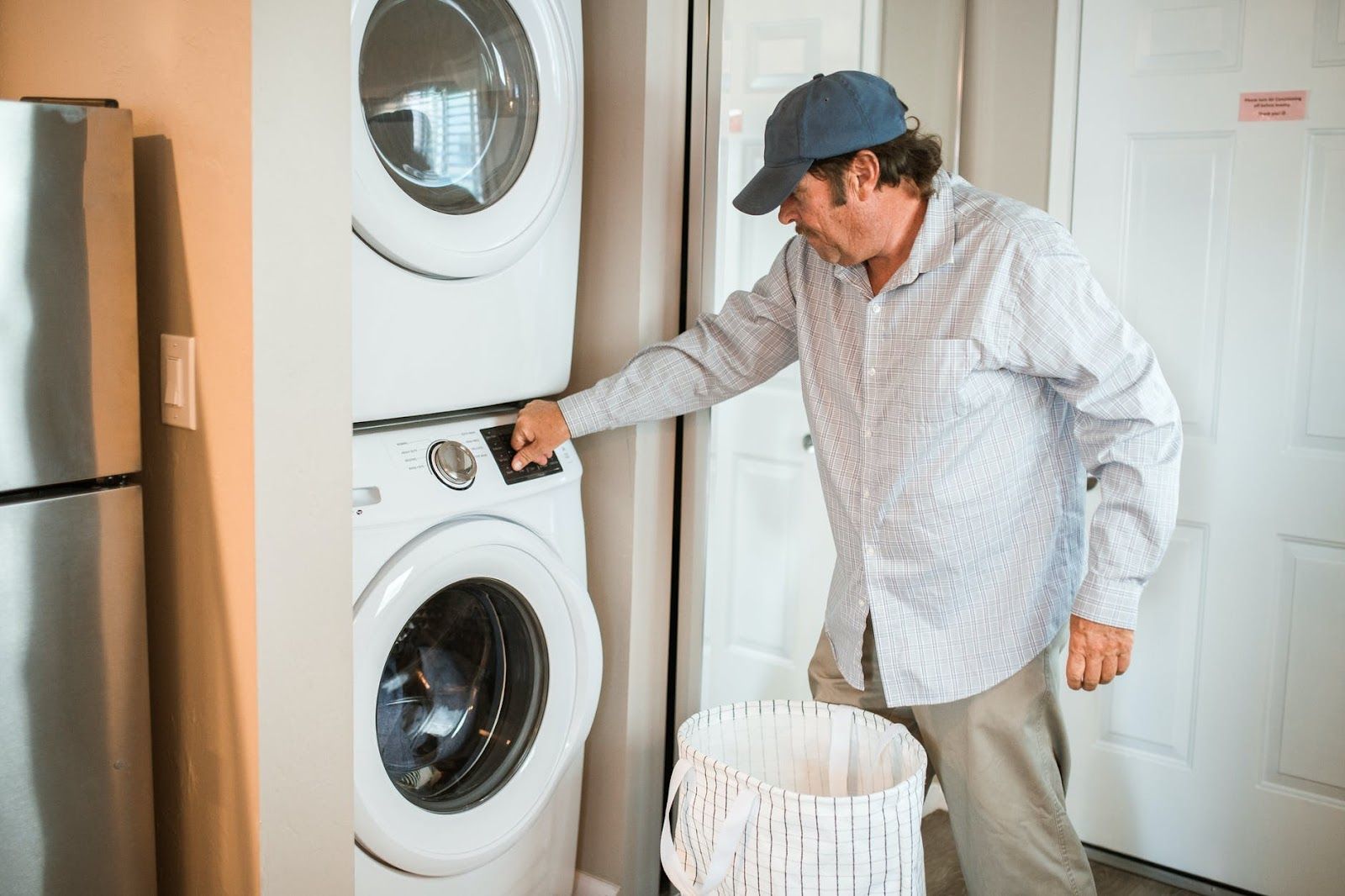 Being a caregiver sometimes means taking time to handle simple chores, like sweeping the floor, doing the dishes or cleaning the bathroom. For those who need this kind of assistance, it may be prudent to establish a schedule so they become comfortable with the routine and know when to expect guests or visitors.
If it is possible for you and your loved one to participate jointly in the housekeeping activity, this may be an opportunity to develop or reinforce a special bond.
4. Companionship
Loneliness is a significant problem for the elderly that affects mental, emotional and physical health. Nearly a quarter of adults 65 and older are socially isolated, according to the Centers for Disease Control and Prevention. Loneliness increases the risk of premature death and dementia, and researchers have identified an association between poor social relationships and increased risk for heart disease and stroke, the CDC reports. Social isolation is also a major predictor for depression, and this is particularly true during the holiday season, according to Healthline.
That's the bad news. The good news? Just spending time with someone can help reduce these risks and improve their life, according to Care.com. Fostering companionship could entail going for a regular walk, meeting for coffee or tea, playing a card game or watching a favorite television show.
5. Communication
Similar to companionship, regularly communicating with an older loved one is incredibly important, especially if face-to-face contact is not possible. Maybe this means a daily or weekly phone call, video chat through FaceTime or writing emails or letters every now and then to check in. Caregivers may be needed to help with communicating, such as helping connect video calls or typing emails.
6. Transportation
As with many aspects of life, transportation also becomes more complicated as people get older. Driving may become difficult or dangerous, vehicle repair may be too expensive for those on a strict budget, and public transit options might not be readily accessible.
One way to show you care is to simply help a loved one get around. This could entail giving them a ride in your vehicle, arranging for a ride share or taxi, scheduling paratransit shuttles and making sure they know whom to contact when they go about.
For the holidays, transportation might be particularly important to help older adults with gift purchases, sending or receiving packages and traveling to see loved ones.
Find the best caregiver for loved ones today at Care.com.
Care.com Has You Covered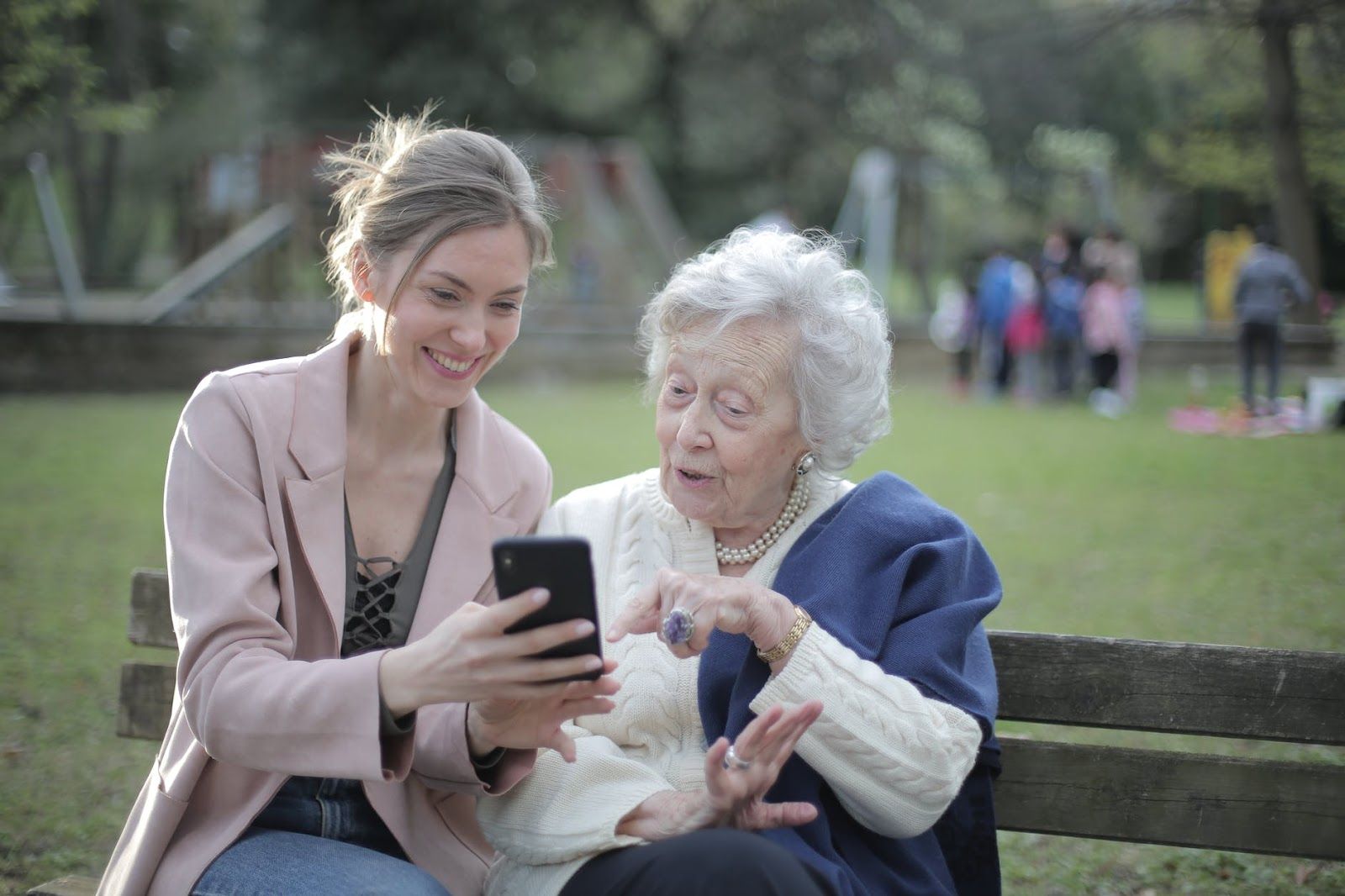 Caring for an aging parent or loved one isn't easy. Fortunately, Care.com has established itself as an expert resource, with information and services covering all aspects of senior care.
Care.com posts articles about important senior care topics like health, safety, planning and money. There are detailed guides about evaluating the best care options available and news about senior care issues. And the site includes a database of caregivers that is searchable by zip code, with additional tools to manage and pay caregivers.
To learn more about caring for your loved one or to find a caregiver, visit Care.com today.
Newsweek may earn a commission from links on this page, but we only recommend products we back. We participate in various affiliate marketing programs, which means we may get paid commissions on editorially chosen products purchased through our links to retailer sites.