Sponsored Article
I Tried b.glen's Clay Wash Facial Cleanser for a Week- Here's What Happened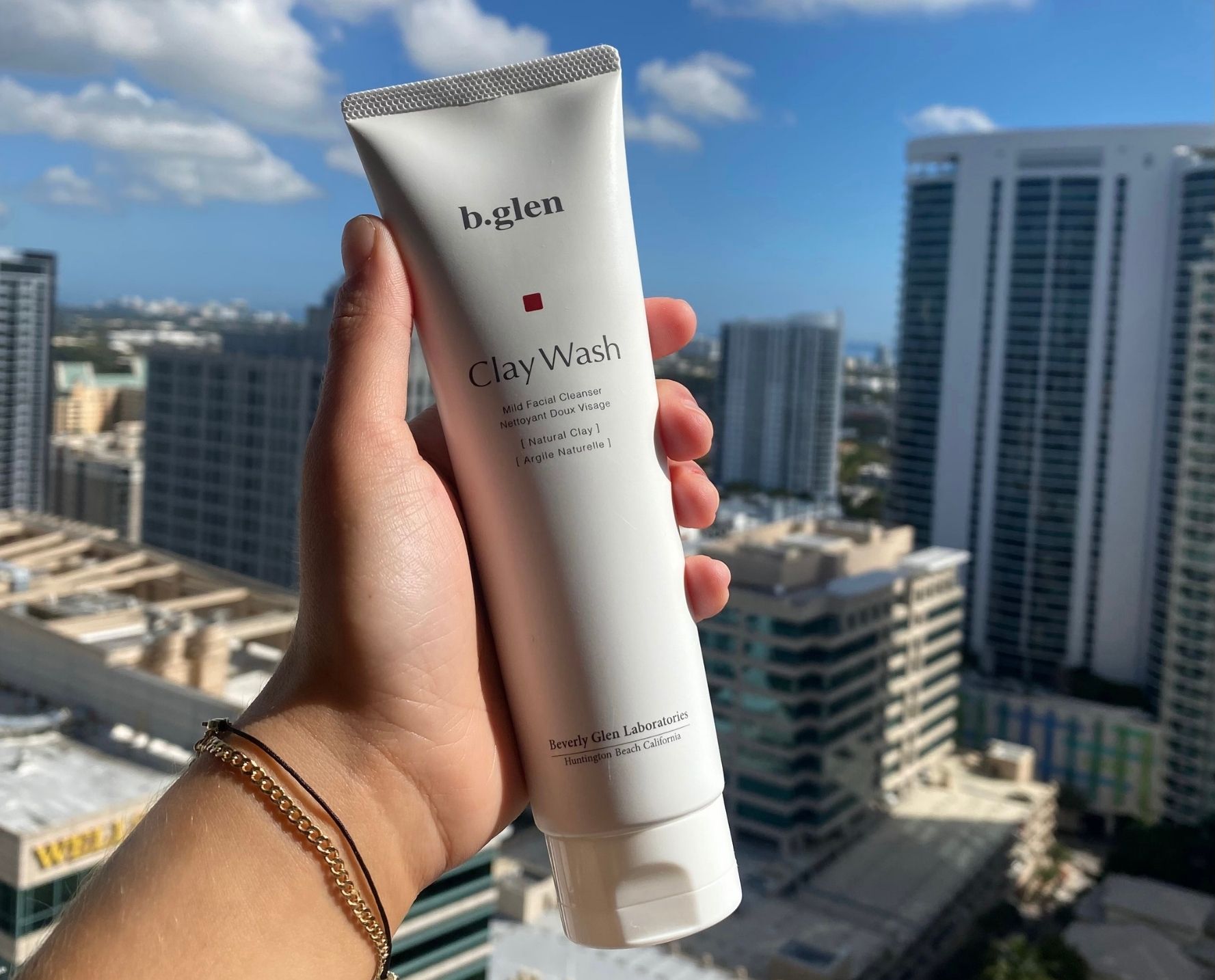 In the world of skin care, the options for face wash are endless, and it can be hard to figure out which products actually deliver what they promise. Many companies claim that their cleansers bust oil and dirt without stripping the skin and leaving it dry, but few live up to that claim. During these colder winter months, finding a face wash that cleanses the skin without leaving it with that tight, dry feeling is especially important. So I've been in search of a cleanser that leaves my skin feeling fresh and clean, without stripping my skin of essential moisture.
Enter Clay Wash Mild Facial Cleanser—a mild, nonfoaming cleanser by the Japanese skin care company B.Glen. I've been using it for a week now, and so far I'm loving what I'm seeing and feeling.
About B.Glen
Since 2005, B.Glen has established itself as one of the leaders in skin care with over 2 million loyal customers in Japan. The company offers personalized, science-backed solutions for skin care concerns that are paraben, sulfate and fragrance-free, so you could feel good about what you're putting on your skin. B.Glen's Clay Wash Mild Facial Cleanser is designed to dissolve a day's worth of pore-clogging oils, dirt and debris, pollution and leftover makeup while being gentle on skin.
Click here to get a $10 discount on your B.Glen Clay Wash
Day One
After using Clay Wash Mild Facial Cleanser for the first time, I was surprised by how it didn't lather or foam up as I washed my face as most cleansers do. According to the company, many face washes contain harsh foaming agents called surfactants, which can damage your skin's essential moisture barrier, leading to dry skin and irritation. B.Glen's Clay Wash left my face feeling clean like any other good cleanser but without that tight feeling that is all too common with face washes. Its light, barely there scent comes from chamomile extract, which can also help to calm skin.
Day Two
I put B.Glen's Clay Wash to the test today with a full face of makeup and was happy with how efficient it was at removing all of it, including my mascara. My face tends to get greasier when I wear makeup, and sometimes you feel like you need a good lather to really get your face clean. Clay Wash's natural montmorillonite seems to do a great job of getting deep in pores to remove both oil and makeup after a long day.
Click here to get a $10 discount on your B.Glen Clay Wash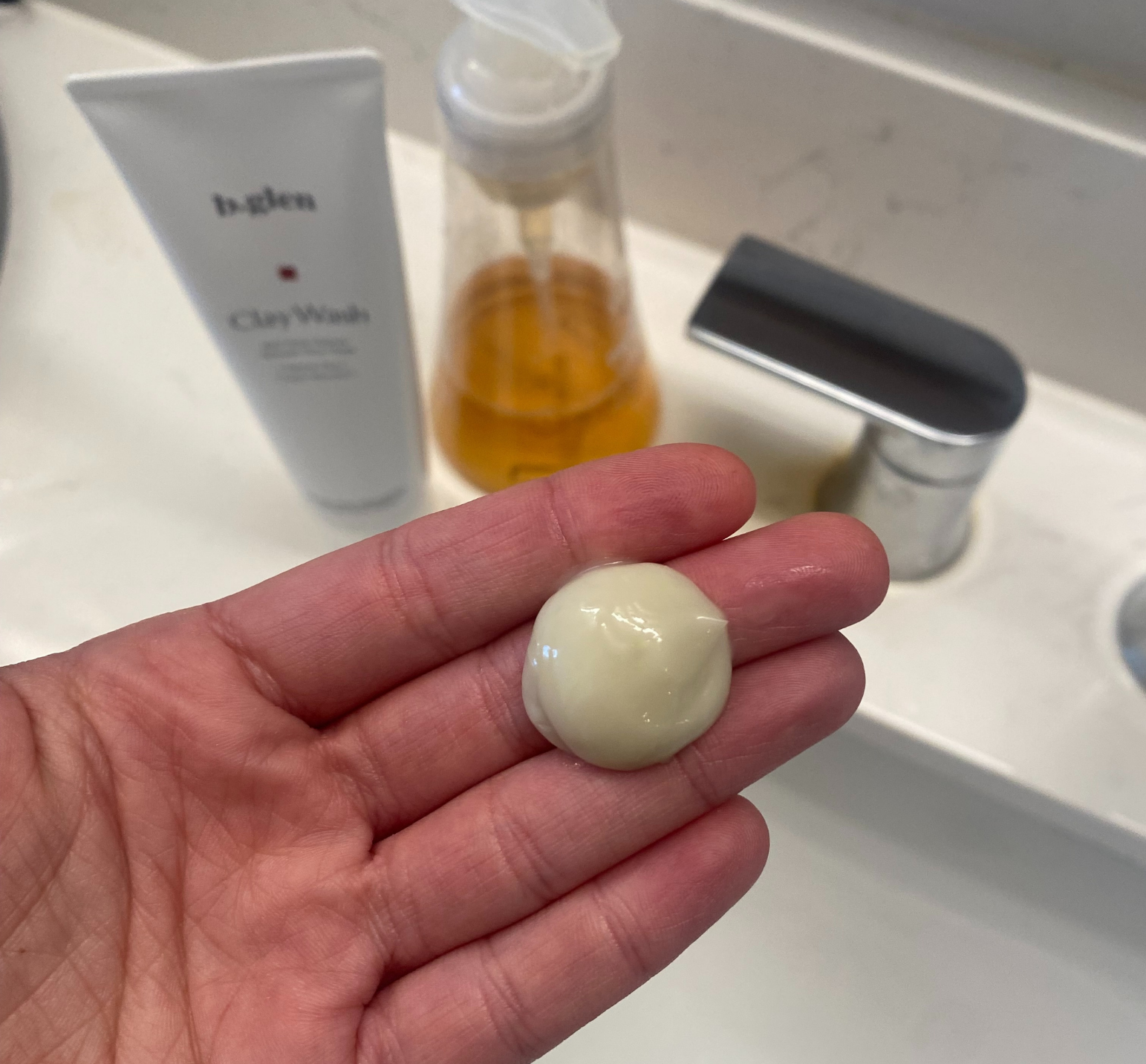 Day Three
On Day Three of using Clay Wash, I notice that my makeup seems to be going on smoother, almost like I'm wearing primer. The creamy formula seems to do a great job of keeping my skin soft and supple after washing while still making it feel fresh and clean. In the past, I've stayed away from cream cleansers because of my combination skin, but this one seems to work as well at breaking down excess oil as my tried-and-true gel cleansers.
Day Four
It was especially chilly this morning and on most nippy mornings, I'd expect to wake up to drier-feeling skin, but this wasn't the case. After just a few days of using Clay Wash, my skin feels moisturized without feeling greasy. It could be thanks to B.Glen's moisture-retaining formula. It includes hyaluronic acid, which works to pull moisture into the skin, and plant-based squalane to combat redness and irritation.
Click here to get a $10 discount on your B.Glen Clay Wash
Day Five
On Day Five, I used Clay Wash three times throughout the day, once in the morning, once after a workout and once in the evening, and still felt as though my skin were hydrated and smooth. Without compromising effectiveness, this cleanser is mild enough to use multiple times a day. Its formula contains licorice root extract, which can help to condition and repair dry, tough skin even after repeated use.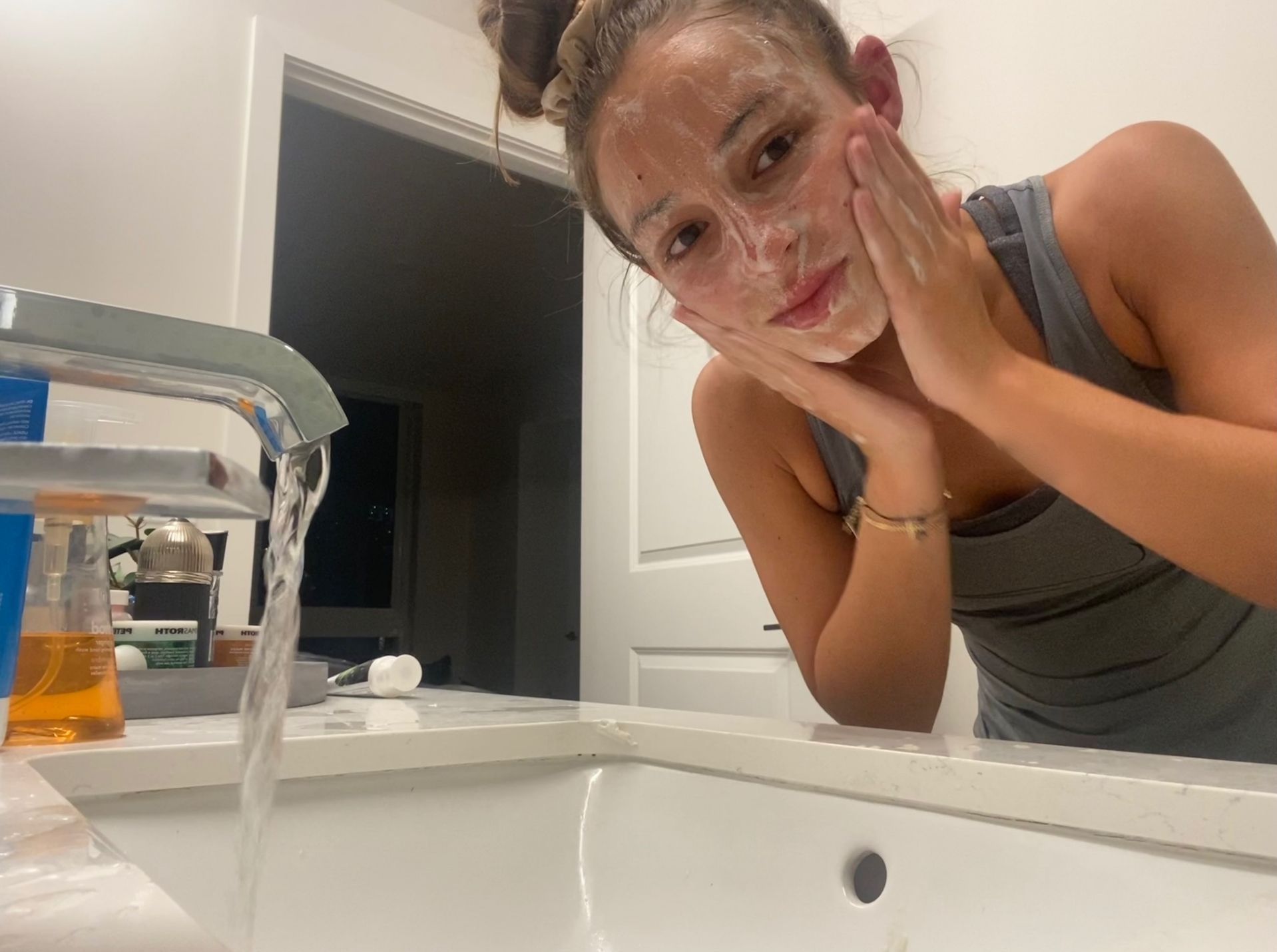 Day Six
Almost a full week into using Clay Wash, I haven't seen any of the dreaded "purging" that can come with adding a new product to your skin care routine. I've always been a fan of clay in skin care products (I love a good clay face mask). Clay, however, can be very drying at times, but not when using Clay Wash. The nonfoaming formula really seems to make the difference when it comes to a cleanser that leaves skin feeling clean and refreshed, not dry and tight.
Day Seven
After a week of using Clay Wash, I firmly believe I can see a difference in my skin by using a non-stripping cleanser. I was hesitant about the lack of lather at first, but after learning more about surfactants and the effects they can have on your skin's moisture barrier, I can now do without them.
Dry, dull skin in the winter months might be worsened by harsh facial cleansers. Clay Wash Mild Facial Cleanser by B.Glen features moisture-retaining hyaluronic acid, squalane and plant extracts, combined with the clarifying abilities of montmorillonite, that kept my skin feeling clean but nourished, even after repeated uses. Its nonfoaming formula is safe even for the most sensitive skin, while being effective enough for acne-prone skin. Will I keep using this? I definitely will and recommend that you give Clay Wash Mild Facial Cleanser a try, too.
Learn more about the Clay Wash Mild Facial Cleanser and other skin care products by B.Glen here.
Newsweek may earn a commission from links on this page, but we only recommend products we back. We participate in various affiliate marketing programs, which means we may get paid commissions on editorially chosen products purchased through our links to retailer sites.