Sponsored Article
Celebrate Summer With JBL's Newest Speakers
Fill Your World With Sound
With plenty of warm weather and sunshine, you may find yourself spending more time outside with friends and family—or just enjoying some quality alone time. What better way to bring on that summer feeling than jamming out to your favorite tunes outside while relishing the weather? Backyard barbecues, picnics in the park or pool parties are all the better with outdoor speakers to set the good vibes and energy.
Whether you're searching for a portable Bluetooth speaker to take on the go, a water-resistant speaker fit for a day at the pool or a party-ready large portable speaker with a built-in light show, JBL's line of speakers has something for everyone. Take a listen to some of our favorite JBL speakers, perfect for summertime jamming. As always, the prices listed may fluctuate over time.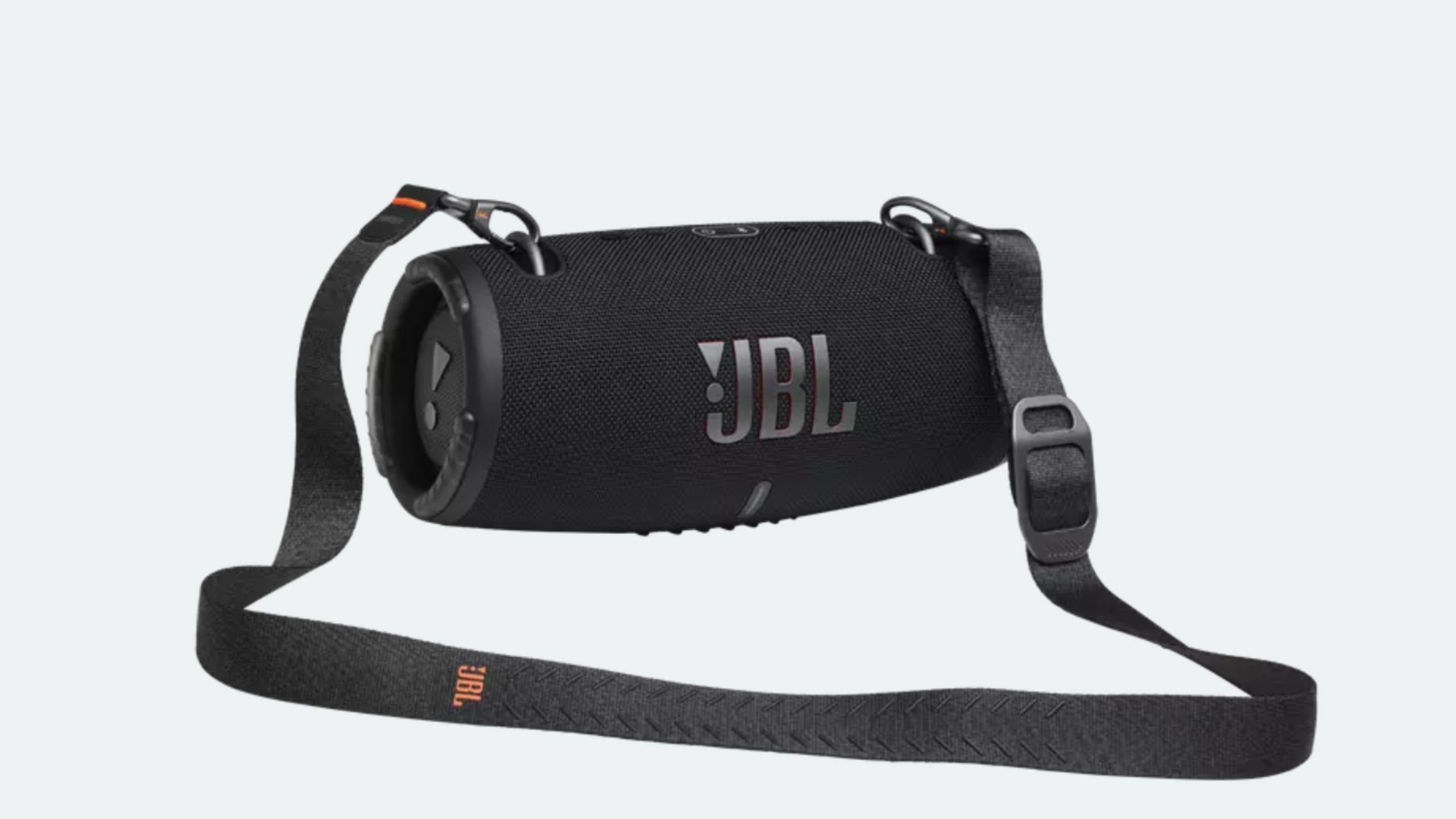 This portable Bluetooth speaker is made for indoor and outdoor fun, with 15 hours of battery life, a built-in bottle opener, and a power bank to charge your devices. The waterproof and dustproof JBL Xtreme 3 boasts two JBL Bass Radiators and a carrying strap for added on-the-go fun. You can link it to another JBL PartyBoost-compatible speaker for double the volume.
The JBL Xtreme 3 is available for $379.95.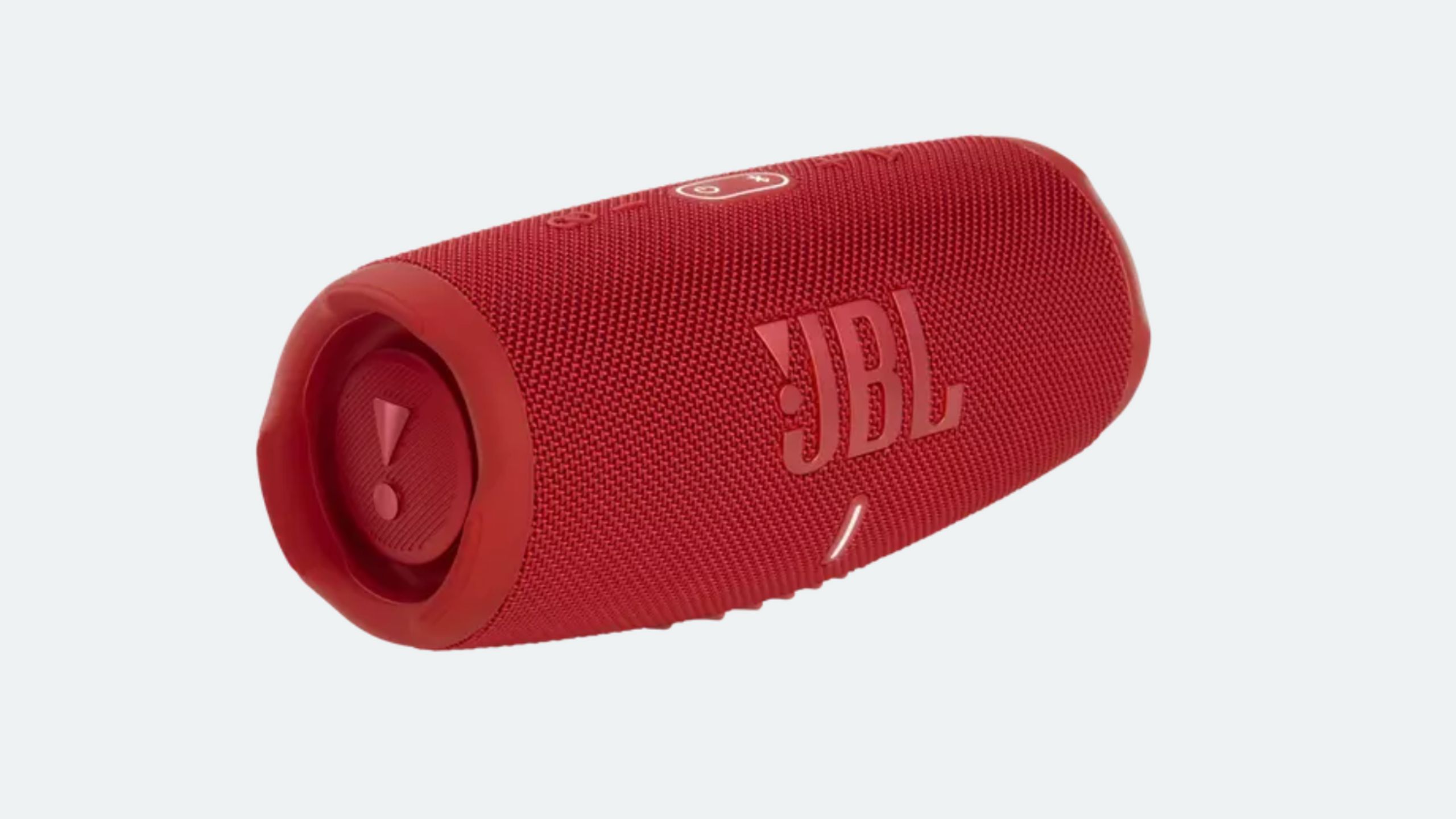 The JBL Charge 5 is built for long summer days and nights, with 20 hours of battery life and a built-in power bank so your phone can stay charged. This waterproof speaker is PartyBoost enabled so you can pair it with other compatible JBL speakers. It's also available in a range of colors to best suit your style.
The JBL Charge 5 is available for $149.95.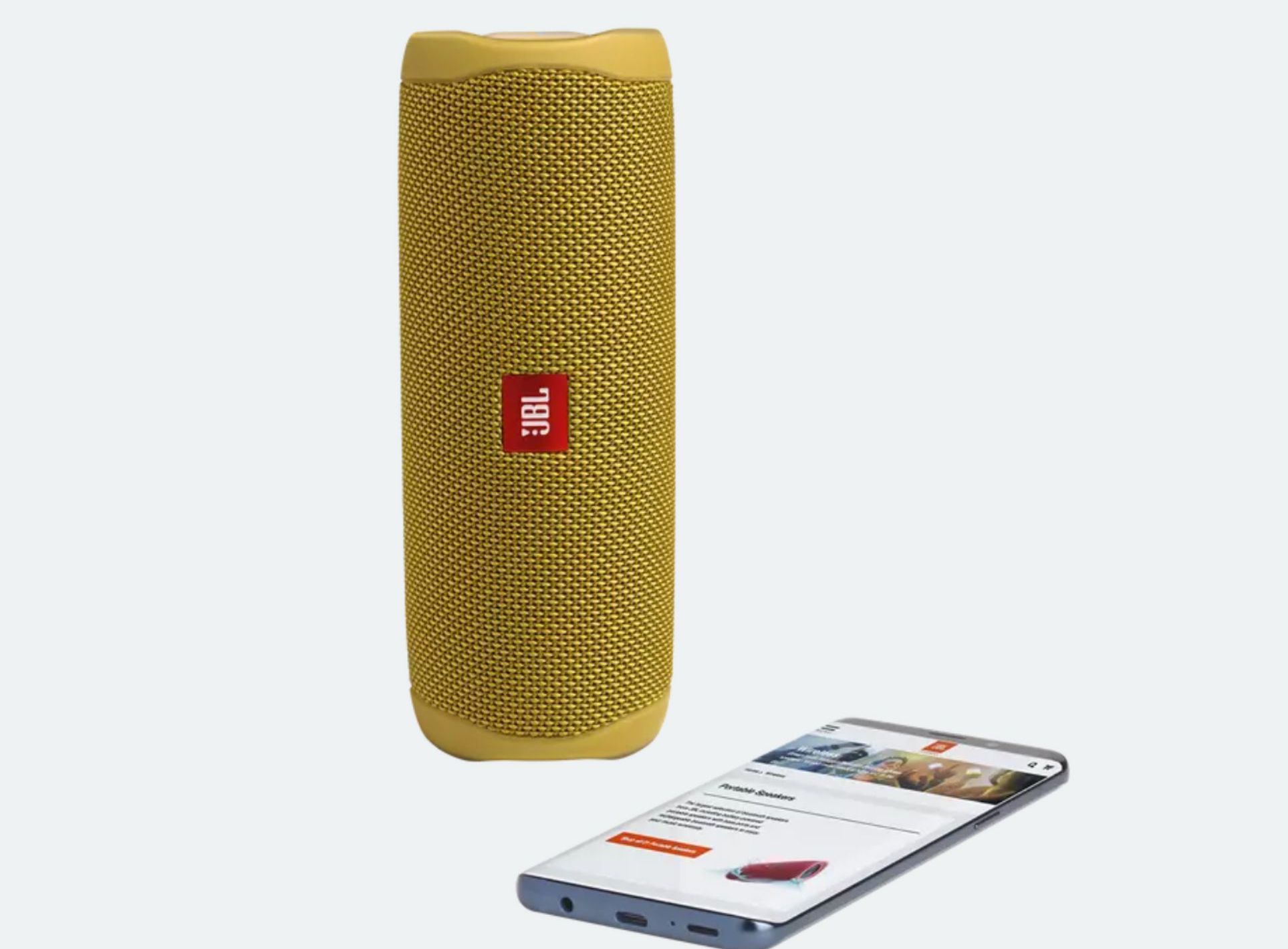 This Bluetooth speaker is compact and waterproof, so it's ideal for going fishing, doing some gardening or unpredictable weather. The JBL Flip 5 has 12 hours of battery life, and you can sync it with other compatible speakers for twice the volume—and fun.
The JBL Flip 5 is available in nine colors for $99.95.
This small but mighty speaker is an affordable option you can easily bring along wherever your day takes you. The waterproof and dustproof JBL Go 3 has 5 hours of playtime, making it a good choice for a day at the beach.
The JBL Go 3 is available in six colors for $29.95.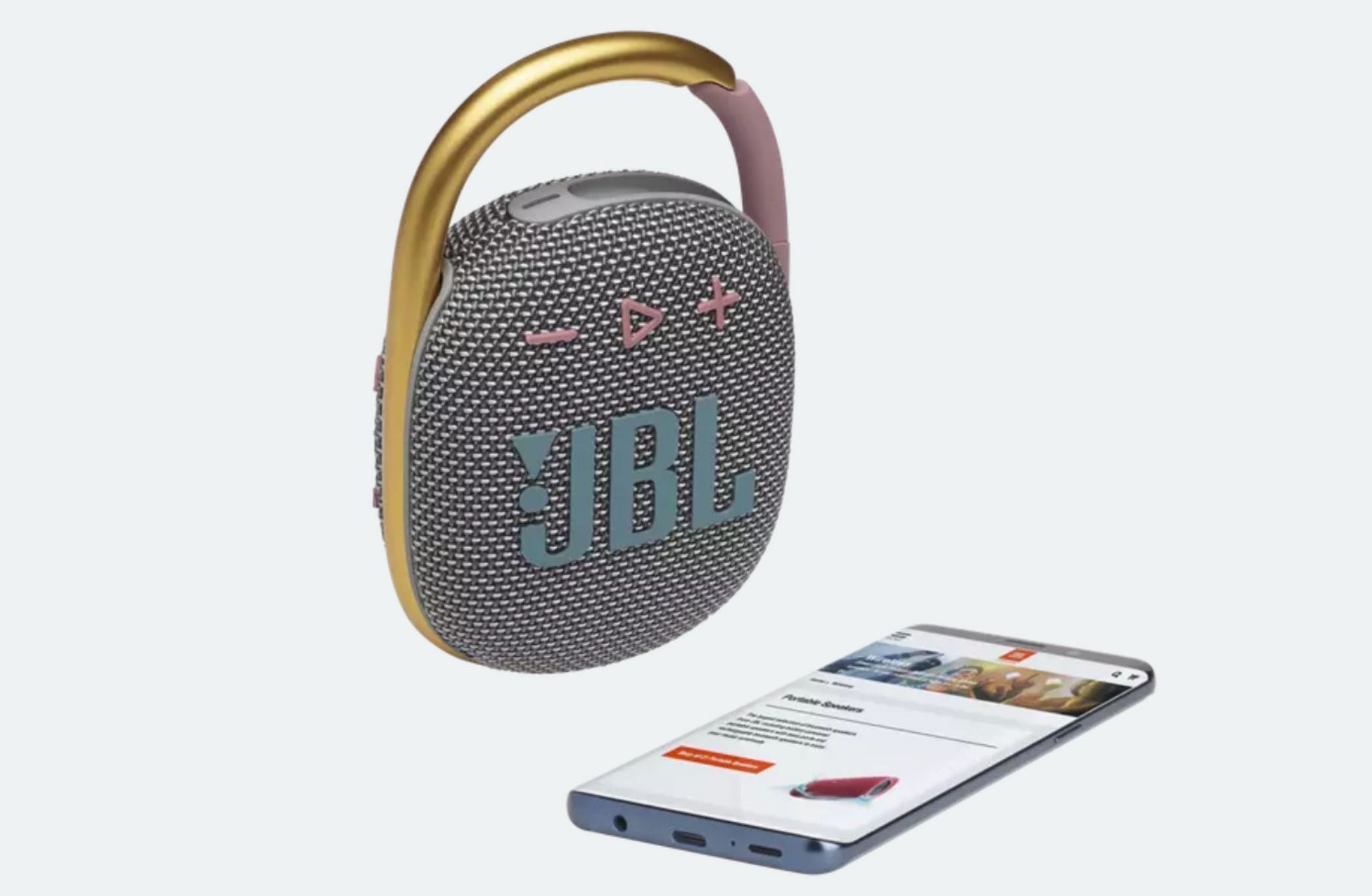 You can secure the JBL Clip 4 to anything from a backpack to a belt, so it's ideal for hikes, bike rides, running around with a stroller or anywhere you want tunes while you're on the move. With JBL Pro sound and 10 hours of battery life, this waterproof portable speaker could be a summer must-have for those who like to work outside.
The JBL Clip 4 is available in six colors for $49.95.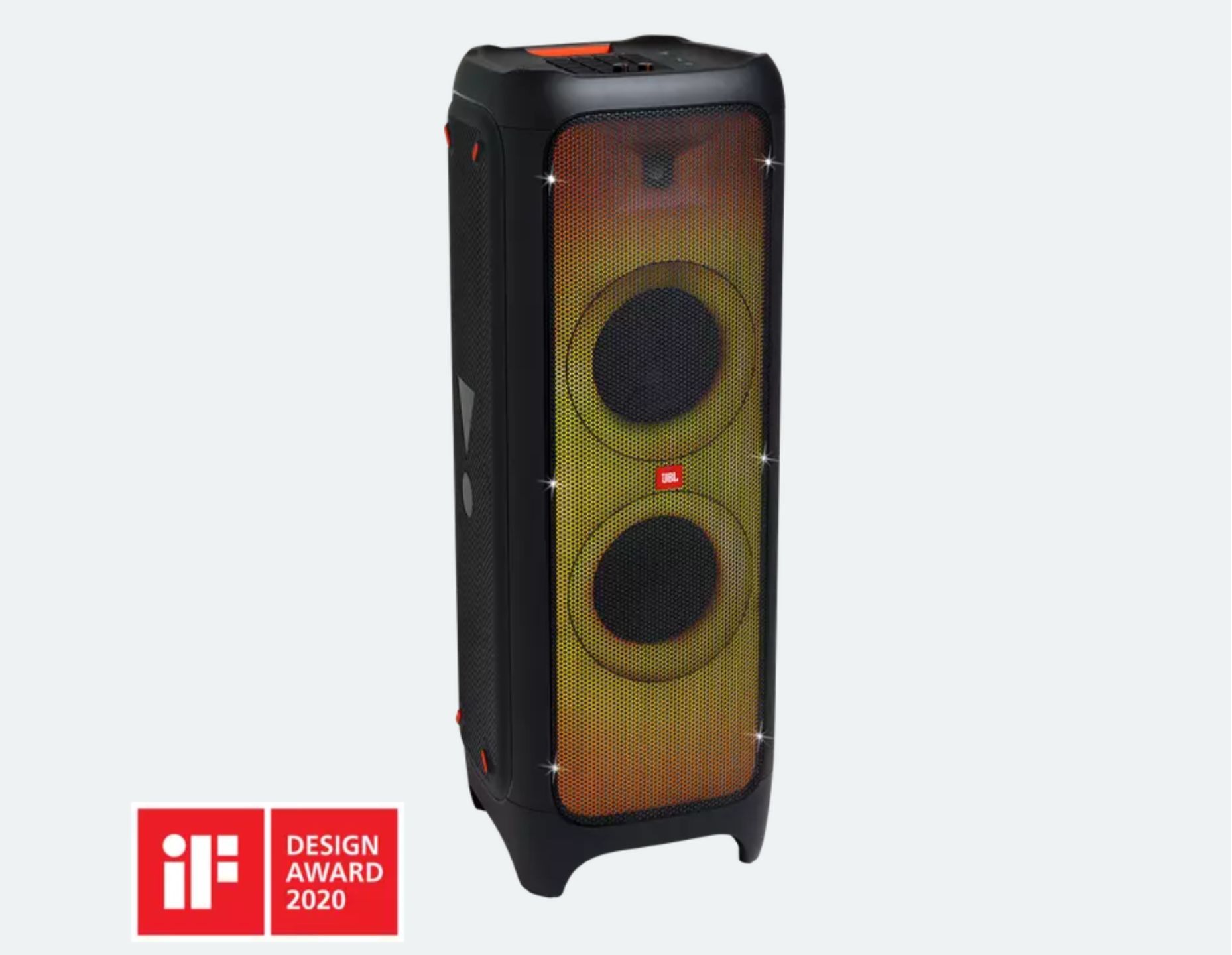 This portable Bluetooth speaker has concealed wheels and a full-panel light show for the ultimate entertaining, so the party goes where you go. The JBL Partybox also has a DJ pad, microphone and guitar inputs, and a USB charging port for your other devices.
The JBL PartyBox 1000 is available for $1,299.95.
The best way to enjoy summer days is with your favorite people and favorite tunes. Whether searching for a waterproof speaker for the beach or a big speaker for a big party, JBL has something for everyone.
Newsweek may earn a commission from links on this page, but we only recommend products we back. We participate in various affiliate marketing programs, which means we may get paid commissions on editorially chosen products purchased through our links to retailer sites.