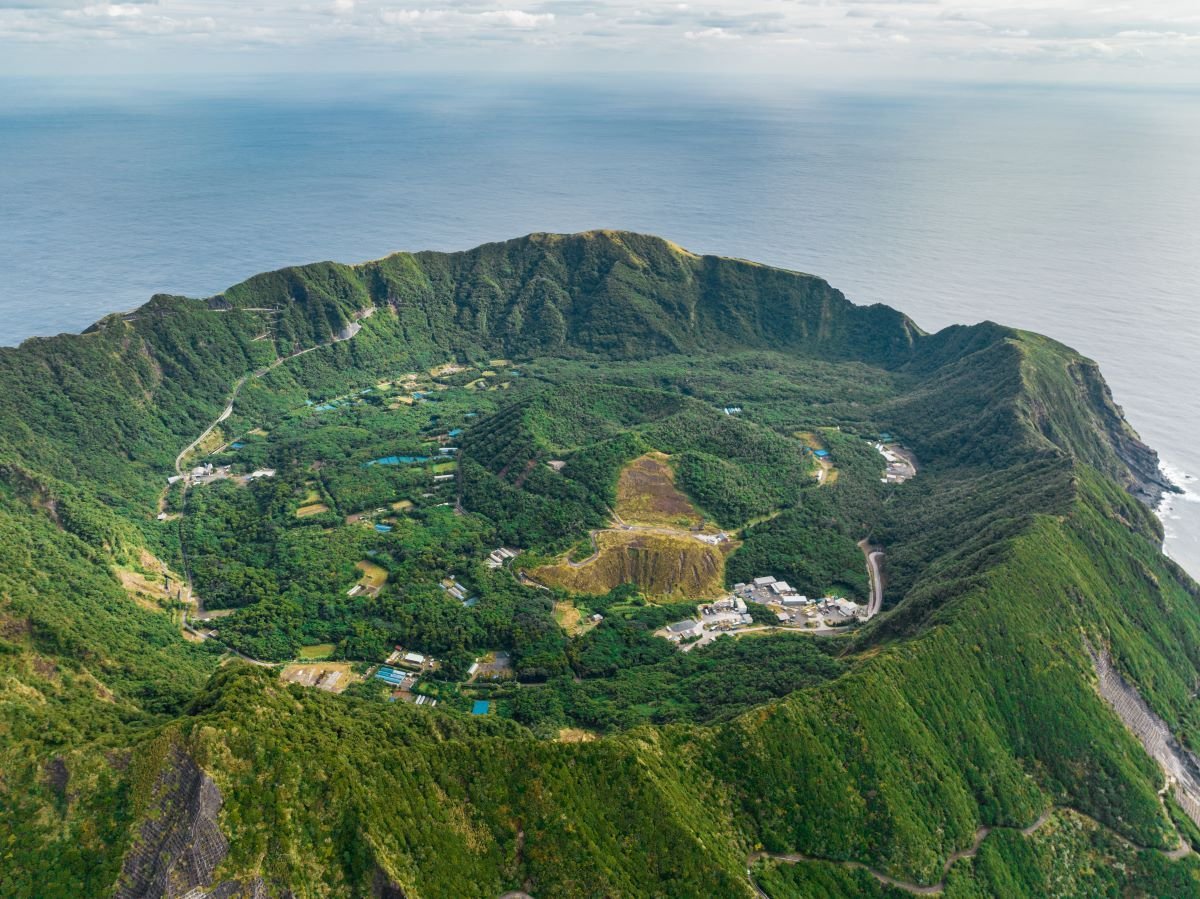 Enjoy the Breathtaking Beauty of Tokyo's Secret, Outlying Islands
The easing of COVID-19 border restrictions, combined with the historic depreciation of the yen, has now made Japan one of the most attractive countries in the world for foreign tourists. Some of them are even planning their second or third trip to Japan, and many are seeking information on the kinds of places that often don't show up in travel guides.
The videographer Shiroki Shota, whose series Enchanting Tokyo explores Tokyo prefecture's 11 Treasure Islands, discusses his visits to two favorites, Hachijojima and Aogashima, along with what he loves most about them. "I, myself, am seeking such little-known places," said Shiroki, who was born in Tokyo in 1991. The videographer often travels within Japan and overseas, promoting the beauty of various regions through his films. Below, he talks about a side of Tokyo prefecture he had never known—even after living there for more than 30 years.
Hachijojima Island: An Outdoor Paradise
Hachijojima Island, located a 55-minute flight away from Tokyo's Haneda Airport, is the perfect destination for a weekend trip away from the capital. The island's abundant nature, with its distinct lushness, azure sea and thick forests of large spiny tree ferns, inspires a sense of adventure.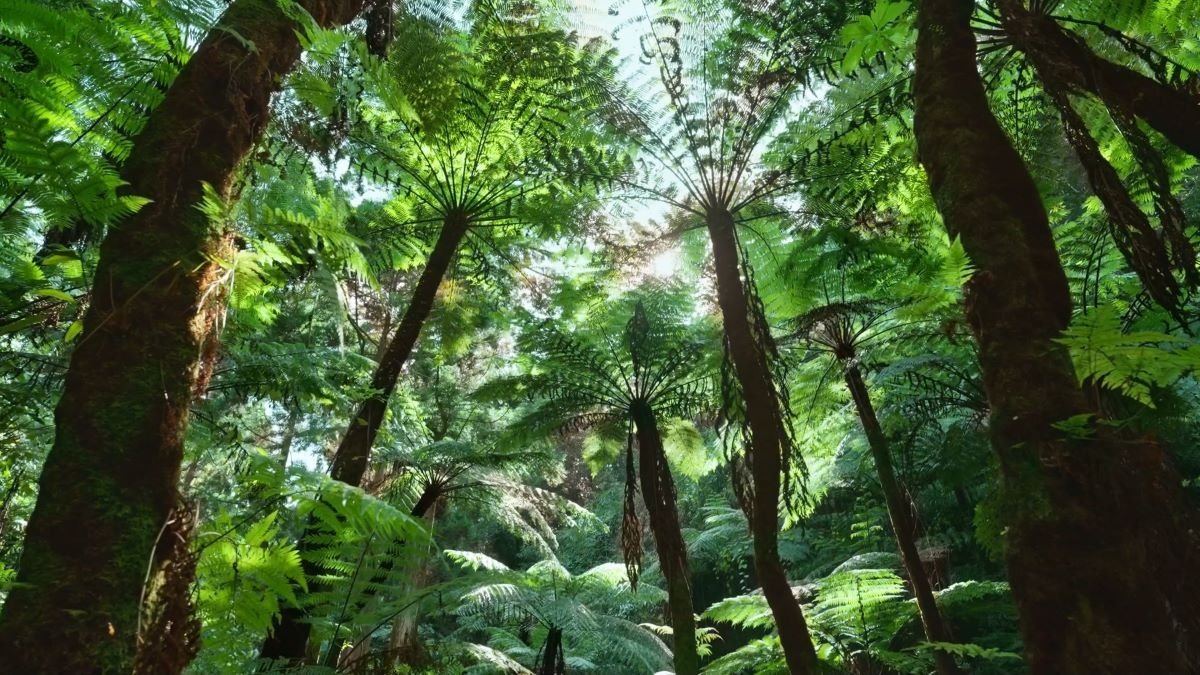 The first thing I'd recommend is a trek up Mount Nishiyama—a mountain reminiscent of Mount Fuji, the symbol of Japan. The trek allows you to enjoy unique river landforms called potholes—holes in bedrock formed by erosion from water currents that are created by the abundant spring water. After your hike, you can relax in the superb waters of the natural hot springs and footbaths—unique to volcanic islands—easing the fatigue from your travels while feeling the gentle sea breeze on your face.
Uramigataki Hot Spring—a free public hot spring right in the forest that is unusual in that it requires bathers to wear bathing suits (many hot springs in Japan do not)—was also popular with families while I was there in December 2022. If you visit from late November to early April, and are very lucky, you might even be able to catch sight of pods of whales swimming near the island while you soak in the Footbath Kirameki. Surely, what makes travel so intoxicating is being able to escape the hustle and bustle of the city and to experience these moments of relaxation.
Aogashima Island: Primeval Japanese Landscapes
Aogashima boasts natural beauty and primeval landscapes. The island is also approximately 20-minutes away by helicopter from Hachijojima Island.
Aogashima Island's double caldera is an example of a phenomenon rarely seen in the world. Its beautiful scenery almost makes you feel as if you have been dropped onto another planet. The only way to view it in its entirety is to fly a drone over it. But it can also be experienced from places like Aogashima's Otonbu observatory (the highest-altitude observation point on the island) and Oyama Observation Park.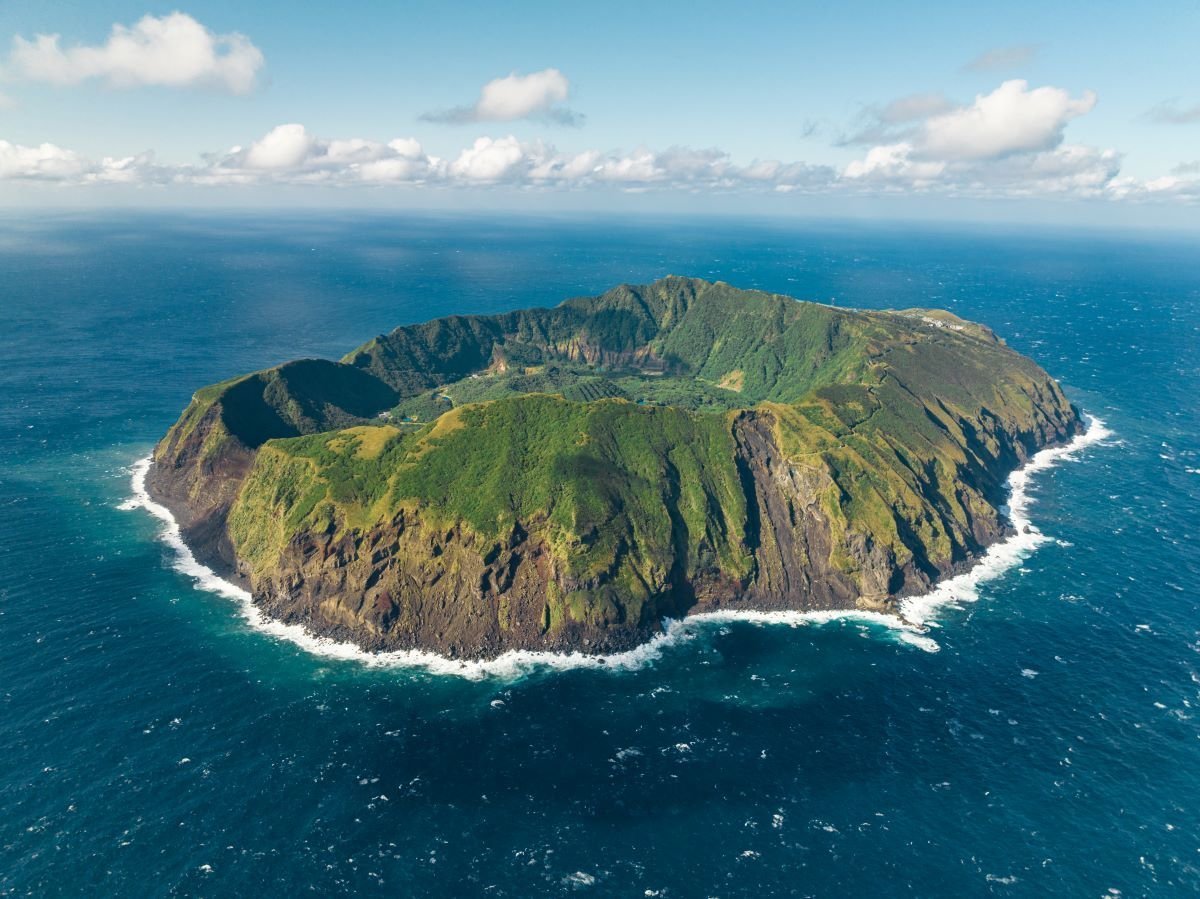 Take one step into the Ikenosawa area inside of Aogashima's caldera, however, and you will encounter something exhilarating—a truly primeval Japanese landscape. Outside the caldera, you can see the steam rising from the ground all around the island—and you are reminded once again that you are standing on a volcanic island.
In the interviews I conducted with residents while filming, one of them said to me, "Living on this island is to coexist completely with nature. Living here, having to endure everything nature throws at you, you get in the habit of helping each other out, and are able to connect with other people in a way that would be difficult in an urban setting."
Boats to Aogashima Island are available. In December 2022, I made my way on the nine-seater helicopter that takes one trip daily from Hachijojima Island to Aogashima Island. However, there are days when bad weather prevents both boats and helicopters from running.
Home to islands rich with nature and opportunities for adventure tourism, Tokyo prefecture offers what very few other regions in the world can. For those who visit the Tokyo Treasure Islands, a truly unique and unforgettable experience awaits.