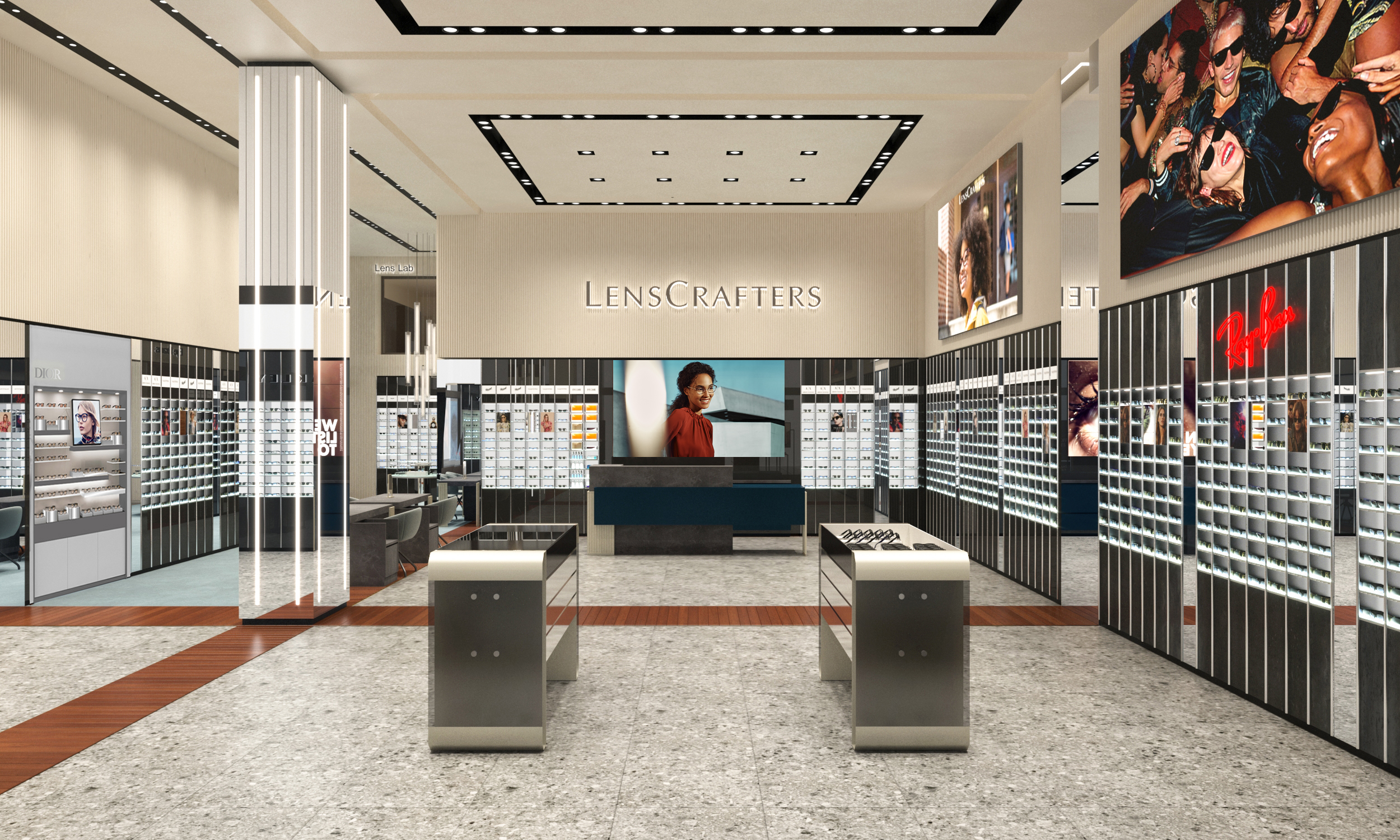 Sponsored Article
Explore the Spring-Summer 2021 New Collections at LensCrafters
The Latest Designer Styles Complement the Brand's Recent Flagship Store Openings in New York City
If you wear eyeglasses, you know they're not just a necessity, they're a key fashion accessory and an essential part of the statement you make. Some of the world's top designers have just unveiled their new eyewear designs for the season at LensCrafters, one of the largest optical retail brands in North America. The new collections, launching May 3, will feature cool, stylish eyewear for spring and summer.
The New Collections
LensCrafters steps into spring with a collection of sophisticated new designs from the retailer's much-loved luxury and stylish eyewear brands, including Ray-Ban, Versace, Tiffany & Co., Persol, Prada and Michael Kors. Eyewear is powering self-expression more than ever, especially as we continue to have conference calls on Zoom, and the new collections provide a fresh twist to elevate your look for the season.
According to Alfonso Cerullo, general manager of LensCrafters, North America,
"Eyewear is such a dynamic accessory because it can accentuate your best features and personality. The designer styles in our new collections will appeal to a range of customers who are looking for versatile looks from luxury to modern and classic to bold. The key is finding the perfect frame, and we have a team of talented store associates who are available to make choosing a frame a seamless process."
LensCrafters' new collections offer an assortment of styles that covers the latest trends, from next-level geometric shapes to elegant, minimally crafted frames with clean lines, and from popular transparent frames with a hint of color to futuristic shield frames spurred by the pandemic. With interest in social and environmental issues increasing, the brand is also exploring sustainable bio-based materials and natural textures.
New Collection Highlights
● The iconic eyewear brand Ray-Ban combines old-school attitude with a splash of color for spring-summer 2021, offering a variety of shape-driven designs inspired by trailblazing artists and cultural legends.
● The new Versace eyewear collection features an array of contemporary styles enhanced with the brand's eye-catching iconography.
● Tiffany & Co.'s optical styles and sunglasses are inspired by the wheat-leaf motif that adorns the art deco doors of its Fifth Avenue flagship store and numerous Tiffany designs.
● The new Persol collection is inspired by the glamour of the 1970s and '80s, with a bold range of colors, and elegant and vintage combinations.
● The new Michael Kors eyewear collection celebrates the brand's signature charm and glamour as fashion-forward silhouettes are reinterpreted with compelling, modern and perfectly crafted details.
● Prada Eyewear, renowned for its innovation, elegance and quality, explores classicism and modernity with a new collection that combines iconic elements and contemporary designs to give life to a new definition of harmony.
Discover the New Collections at https://www.lenscrafters.com/
Consumers can shop the new collections online and in retail stores, including the recently opened LensCrafters flagships in New York City, at 777 Third Avenue and at 6 E. 23rd Street. These reimagined shops are spacious and bright, offering a newly elevated store design, an expanded selection of designer eyewear, cutting-edge optometric technology and continued first-rate customer service.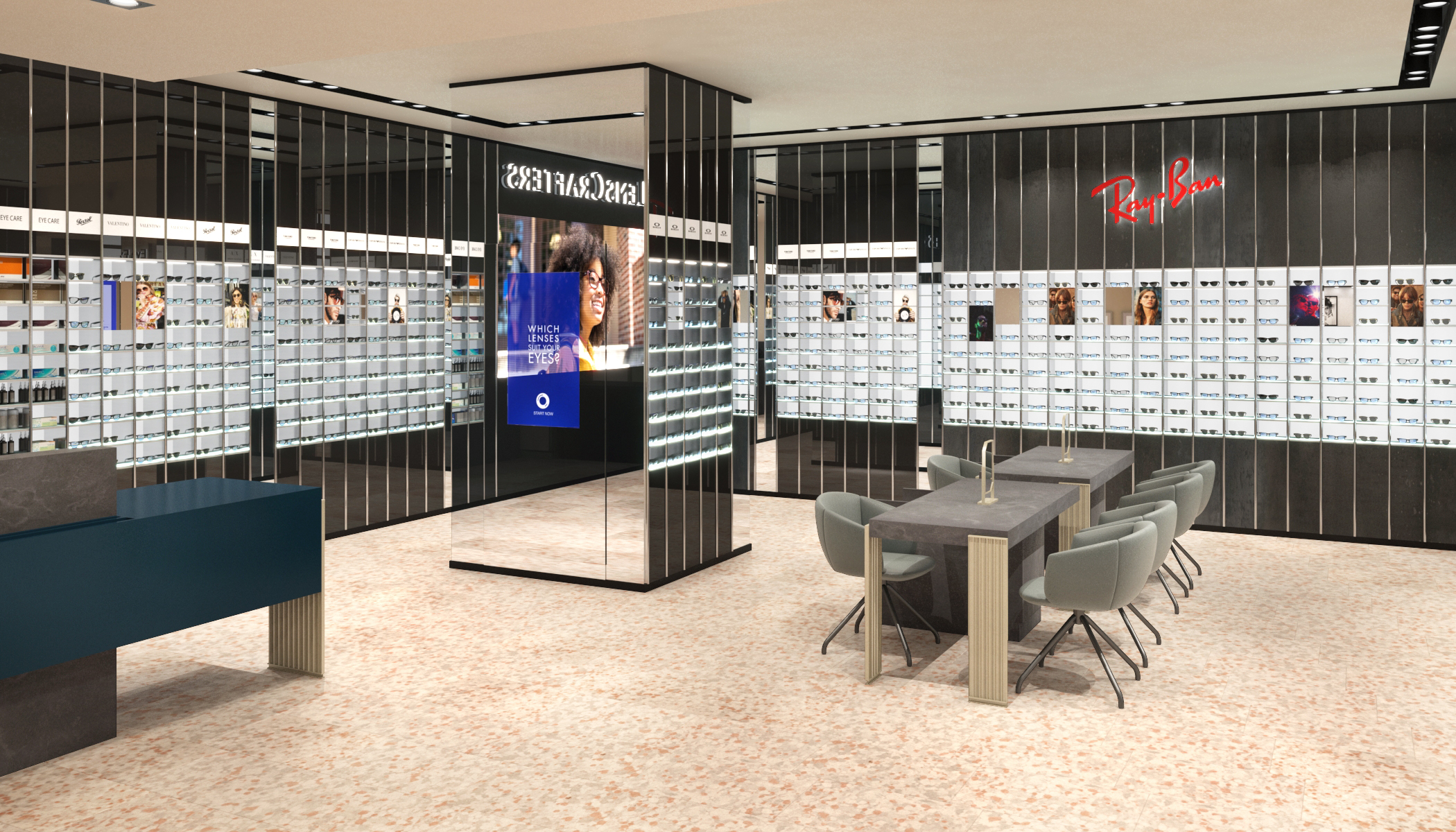 A San Francisco flagship location is set to open fall 2021, and LensCrafters plans to roll out more flagship stores in 2022.
LensCrafters is also a top destination when it comes to finding the best local vision care and vision solutions to help people express themselves while seeing well at the same time.
"When it comes to our customers' vision health, we are serious about patients understanding the need for an annual eye exam," says Cerullo. "Our dedicated optometrists recommend getting a regular comprehensive eye exam to help keep your eyes healthy, regardless of your age or physical health."
To find the nearest LensCrafters location and schedule an eye exam, visit https://www.lenscrafters.com/lc-us/eye-exam.
With safety measures in place since the pandemic began, all LensCrafters locations have reopened and are following public health recommendations for the health and safety of our customers and staff in light of COVID-19. To learn more about the brand's COVID-19 safety policy, visit https://www.lenscrafters.com/lc-us/covid-19-safety-policy.