Sponsored Article
Give the Gift of Learning With the Most Popular Professors From Around the Country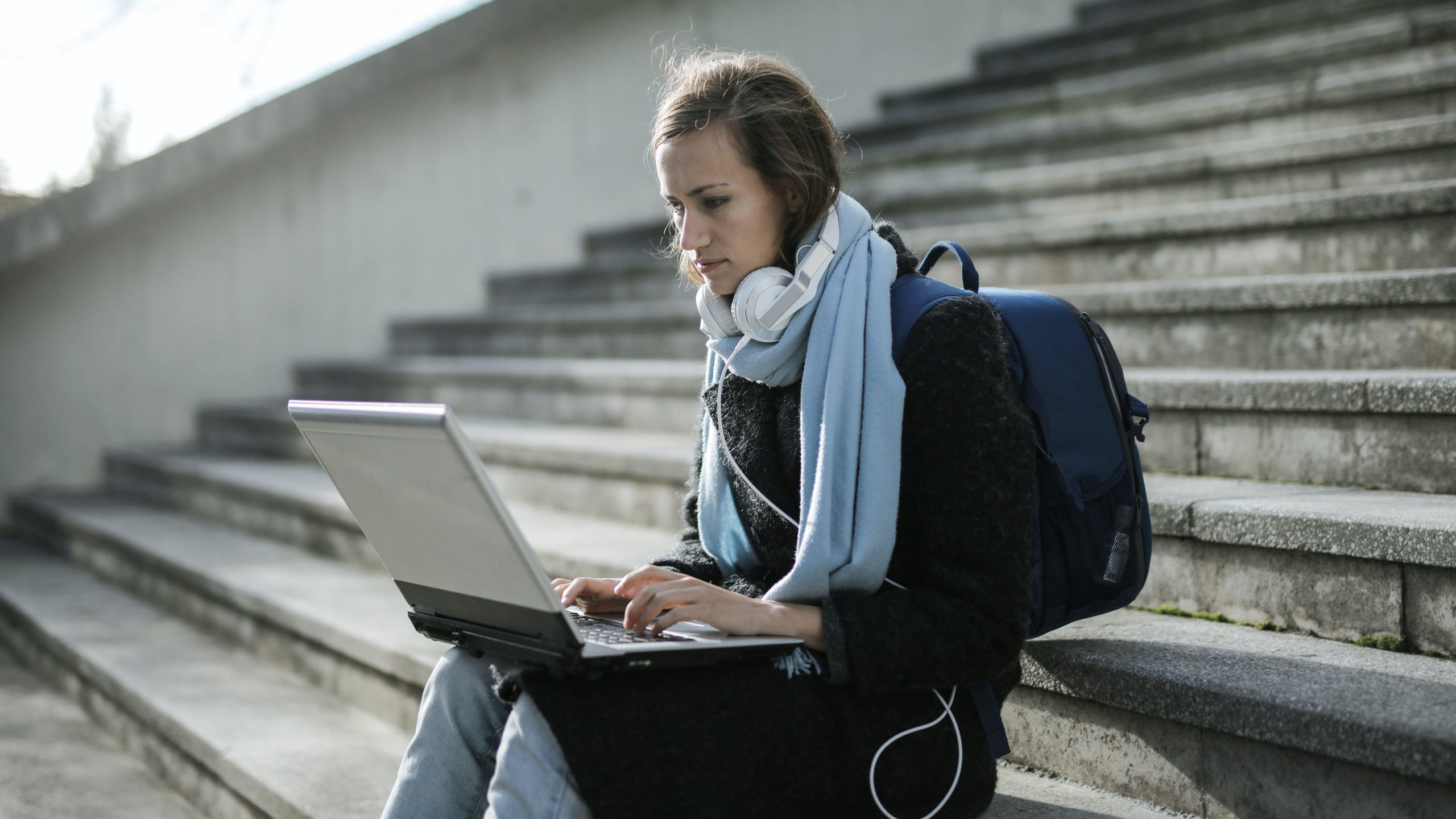 They say that knowledge is power, and you can give the priceless gift of knowledge this holiday with a membership to One Day University for just $89 annually.
As humans, we are very curious creatures. Between TV shows, movies, social media, the internet—we are constantly consuming information because of our innate desire for learning and knowledge. Aristotle philosophized that by nature, we have the desire to know. Aside from our natural inclination to learn new things, lifelong learning can be beneficial to our health, too.
According to the Global Council on Brain Health, cognitively-stimulating activities like learning new skills, formal and informal educational activities and engaging in mentally challenging leisure activities can help to maintain your brain health and cognitive abilities like attention span, memory, thinking and reasoning skills as you get older.
Learning can lead to brain plasticity. Our body undergoes neurogenesis, the process of forming new brain cells, well into our 80s and 90s—so it's never too late to learn new things. For the knowledge seeker in your life, a membership to One Day University can give them access to some of the best college lectures professors have given from 150 top-tier universities.
About One Day University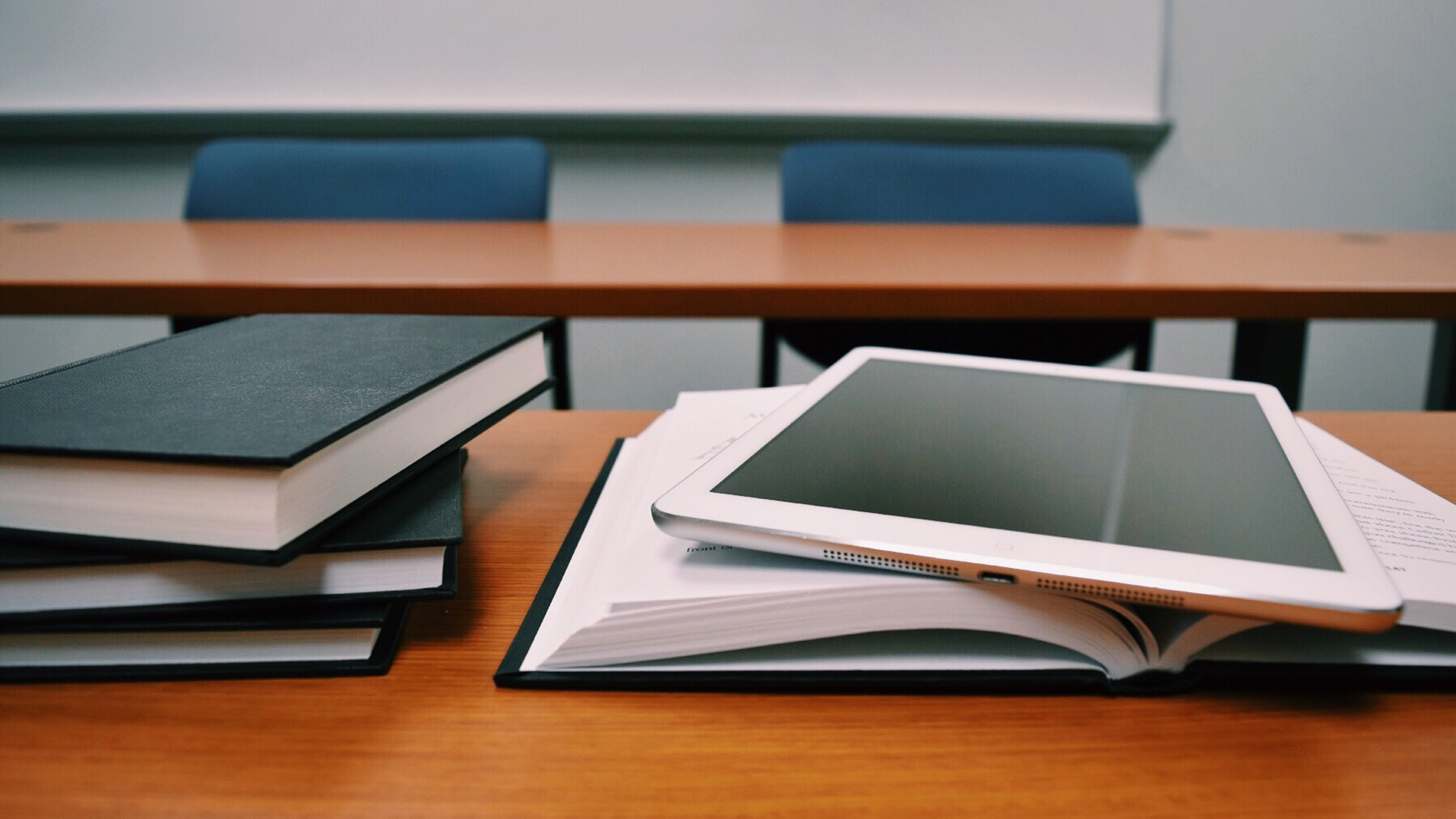 Everyone had at least one at their college: the hilarious, wildly popular professor all the freshmen want for class. One Day University works closely with these professors to create engaging discussions that intrigue and inspire their adult "students for a day." One Day University understands the value and benefits of lifelong learning and believes that time spent learning is time well spent.
With some of the most beloved professors from prestigious universities like Harvard, Yale and Georgetown, members can enjoy the mental stimulation of a college class without the commitment of going back to school full-time.
One Day University puts out daily new live-streamed talks with top professors and plans to resume their in-person events across the country after the pandemic.
For $89, members get one year of access to One Day University's daily talks and unlimited access to hundreds of informative and entertaining lectures on history, science, art, politics and more. One Day University members also save 50 percent on their Premium Programs, which are described as long and more in-depth courses that dig deep into one topic.
With intriguing topics like The Enduring Mystery of Stonehenge to Are the Machines Taking Over? The Ethics of Artificial Intelligence, there are sure to be subjects for everyone.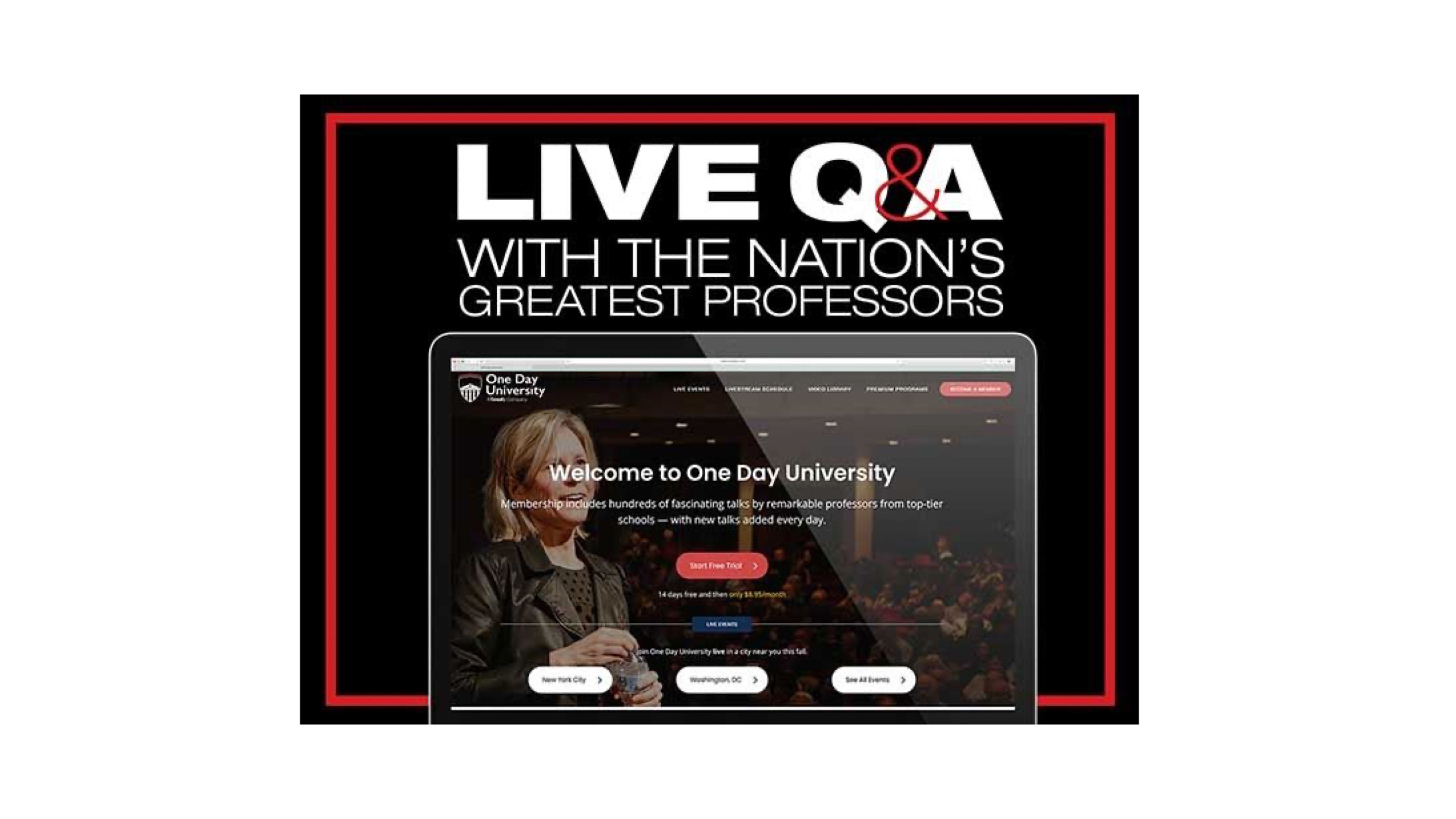 Here are some other interesting, upcoming live streams One Day University has that you can access with its $89 annual membership:
In this discussion, coffee scientist Shawn Steiman and lecturer at the University of Hawaii will be breaking down the humble coffee seed's journey from the tree to the beans used for your daily cup of coffee. This class will discuss topics along the coffee beans' journey, like how and where they grow, the roasting process and tasting notes to help learners figure out what kind of coffee they will enjoy most.
In this upcoming live stream, cultural historian Andrew Kiste will retrace Walt Disney's steps from a young boy growing up on a Missouri farm to the entertainment mogul he would become. From his birth in Chicago to the streets of Kansas City, where he experienced homelessness, learn about the events that helped shape Disney into the legend we know today.
Prohibition was meant to solve some of America's social issues but instead created new problems and massively changed American society and culture along the way. Learn about alcohol's rocky history in America, and why Congress decided to ban it, with Allen Pietrobon, Ph.D., assistant professor of global affairs at Trinity Washington University.
Many see the universe as a place that is best explained through theories of physics and chemistry, while some believe that the universe is filled with spirits or energy that can affect the lives of others, such as through the observation of astrology. Join professor Christopher Gosden of Oxford University in learning how ancient civilizations used "magic" or "human participation in the universe" and how this mindset can be useful in today's world, too.
Join professor Jennifer Keene of Chapman University in learning about some of the most iconic photographs in American history, and how photographers use their cameras as a weapon to influence public opinion, initiate social change and capture the essence and historical context of some of the most important moments of history since the creation of the photograph.
We may earn a commission from links on this page, but we only recommend products we back. Newsweek participates in various affiliate marketing programs, which means we may get paid commissions on editorially chosen products purchased through our links to retailer sites.