Sponsored Article
Have the Cruise Adventure of a Lifetime in the Galápagos
Enjoy nature, the ocean and more.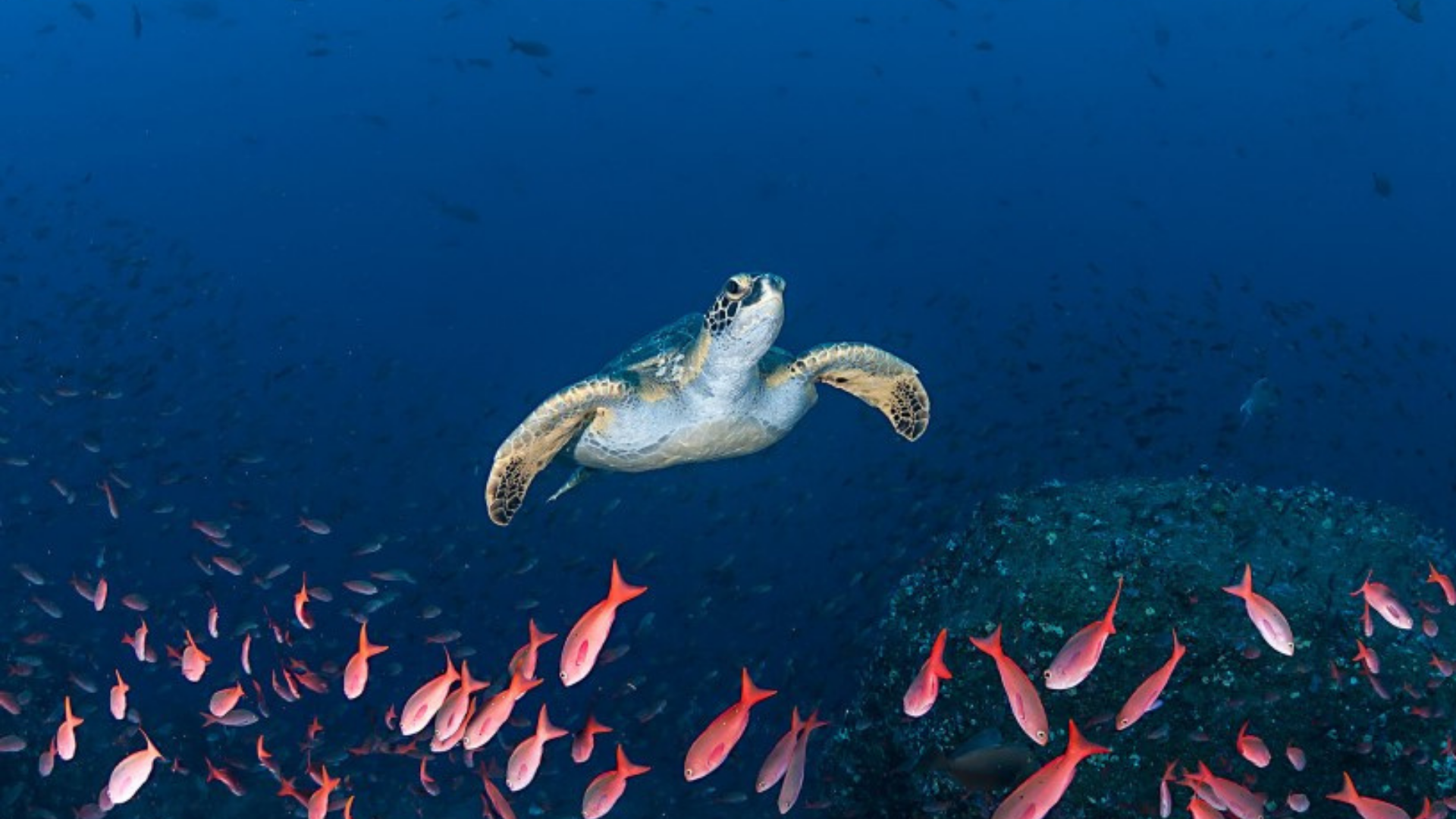 Many travel lovers and adventure seekers have been unable to explore international waters for most of 2020 and 2021. The COVID-19 pandemic has brought considerable changes, including working from home and travel bans. It's been tough for many, and we can only imagine what it's been like for people who love the outdoors and all the beauty of nature. If you, too, are cooped up indoors in an effort to help flatten the COVID-19 curve, we're quite sure you're dreaming of better days, just like many others.
As of the time of writing, at least 57 percent of the American population have been fully vaccinated, USA Facts reported. With President Biden's recent vaccine mandates for federal workers, health care workers and private sector employees, perhaps 2022 will finally be the year when international travel restrictions are eased. Take out your bucket list of destinations, or better yet, consider going on the expedition cruise adventure of a lifetime in the Galápagos.
Hurtigruten Expeditions at Your Service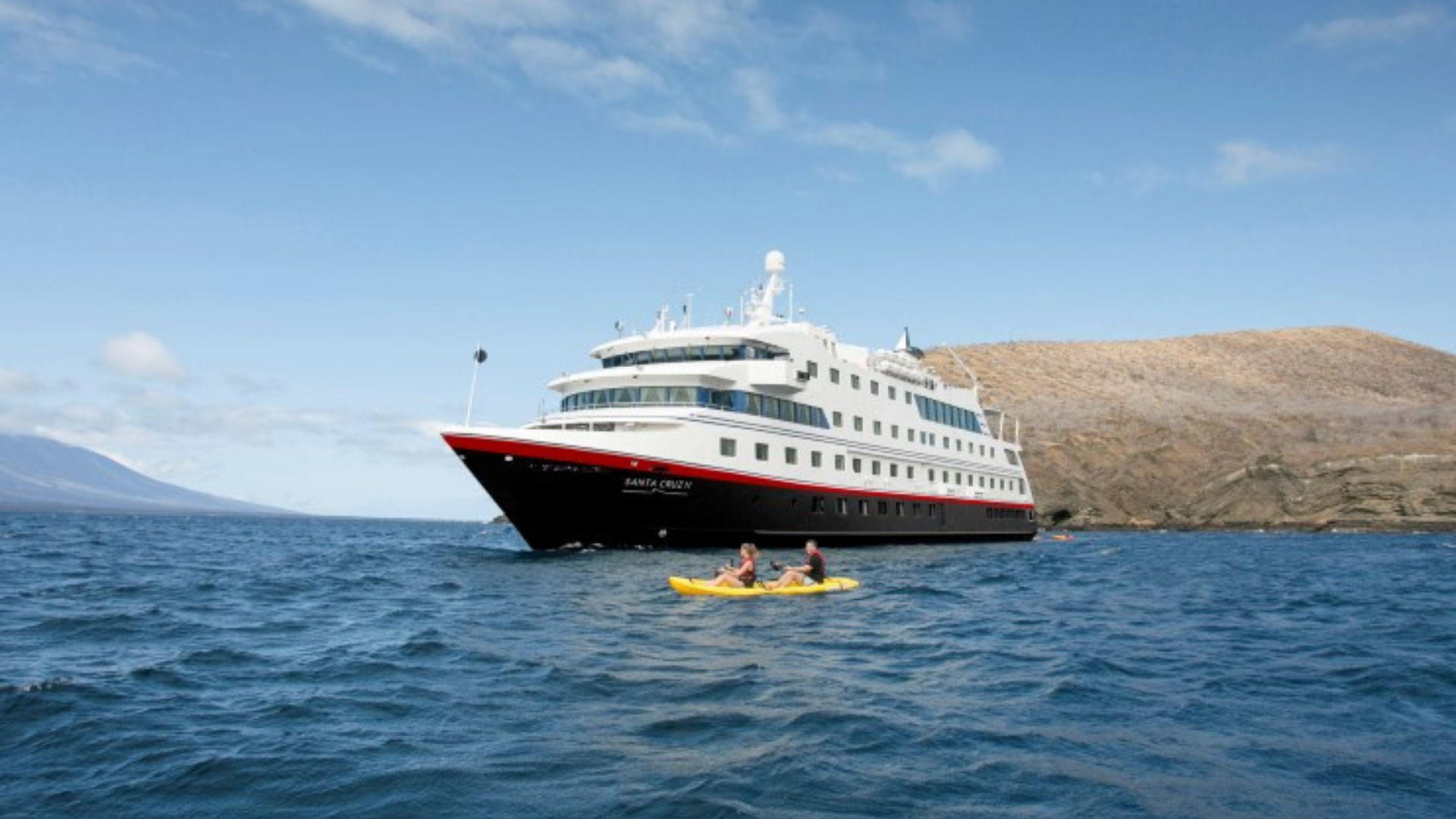 Why not start planning your next adventure as soon as possible? Plan your dream cruise with Hurtigruten Expeditions.
Hurtigruten Expeditions claims to be the "world leader in expedition travel" and supports this with its wide list of expedition itineraries. Explorers can choose from a variety of bucket-list-worthy travel destinations, including Norway, West Africa, Cape Verde, and the newest expedition cruise to date: the stunning Galápagos islands.
As of the time of writing, the U.S. Embassy and Consulate in Ecuador states that foreign travelers are allowed in the Galápagos. U.S. citizens need only register in the Smart Traveler Enrollment Program (STEP), present proof of a negative COVID-19 RT-PCR test taken at least three days before entering Ecuador, and proof of a complete COVID-19 vaccination.
Travelers to the Galápagos with Hurtigruten Expeditions will stay aboard the MS Santa Cruz II. It has a 90-passenger capacity and offers impressive onboard facilities, including the Beagle Restaurant, which serves organic foods and exquisite culinary experiences. Voyagers can also relax in the Panorama Bar and Lounge with a fresh cocktail in hand. Additionally, the company claims that the MS Santa Cruz II is carbon neutral, making it an environmentally sustainable cruise expedition. Unsurprisingly, Newsweek awarded Hurtigruten Expeditions the Future of Travel Awards 2021 for redefining "what sustainable cruising can be with the world's first hybrid-powered cruise ship."
Whether you choose to enjoy the MS Santa Cruz II's onboard facilities or maximize the time bathing in ocean blue waters, Hurtigruten Expedition's cruise in the Galápagos is one travel adventure to look forward to.
Galápagos Islands Expedition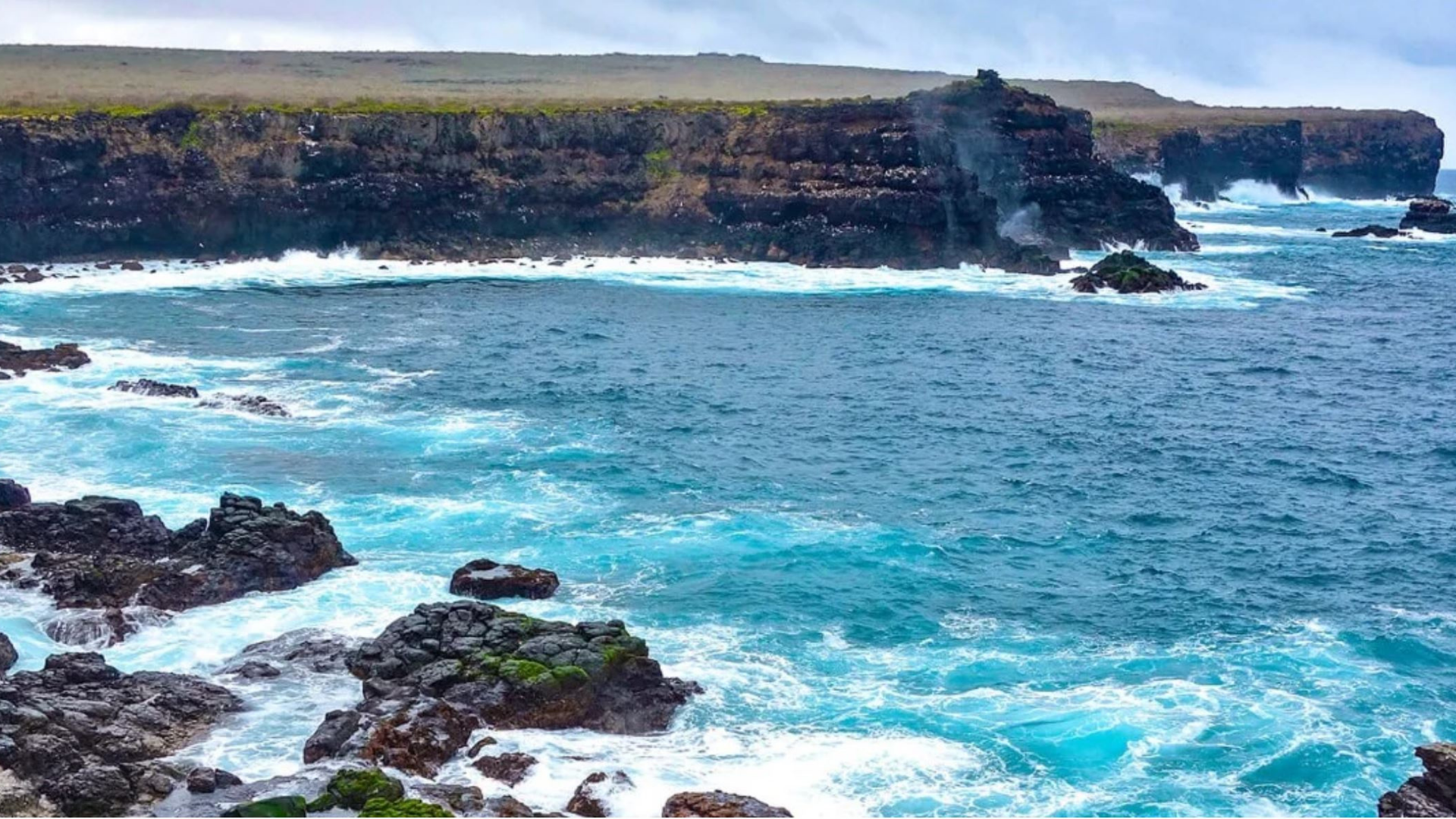 Travelers with exquisite taste itching for a taste of the unknown should look no further. The Galápagos islands' breathtaking collection of flora and fauna is sure to satisfy your cravings for adventure. Delve into unique wildlife and witness iguanas and blue-footed boobies, among other exotic creatures, peacefully living in their own slice of heaven. Hurtigruten travel experts state that much of the wildlife in the Galápagos has evolved to be tame due to a lack of major predators. This means you could have the opportunity to get close to many creatures found nowhere else in the world and take the most memorable photos to share with loved ones.
After some sightseeing, spend more time surrounded by nature. Perhaps you're in the mood for water-based activities like snorkeling and kayaking. Your trip to the Galápagos, however, has much more to offer aside from its crystal-clear waters. Before you begin your Galápagos adventure, take a full-day excursion to an exotic nature tour in Ecuador's Cotopaxi National Park. Breathe in the fresh air while admiring the astounding Cotopaxi volcano, the highest active volcano in South America.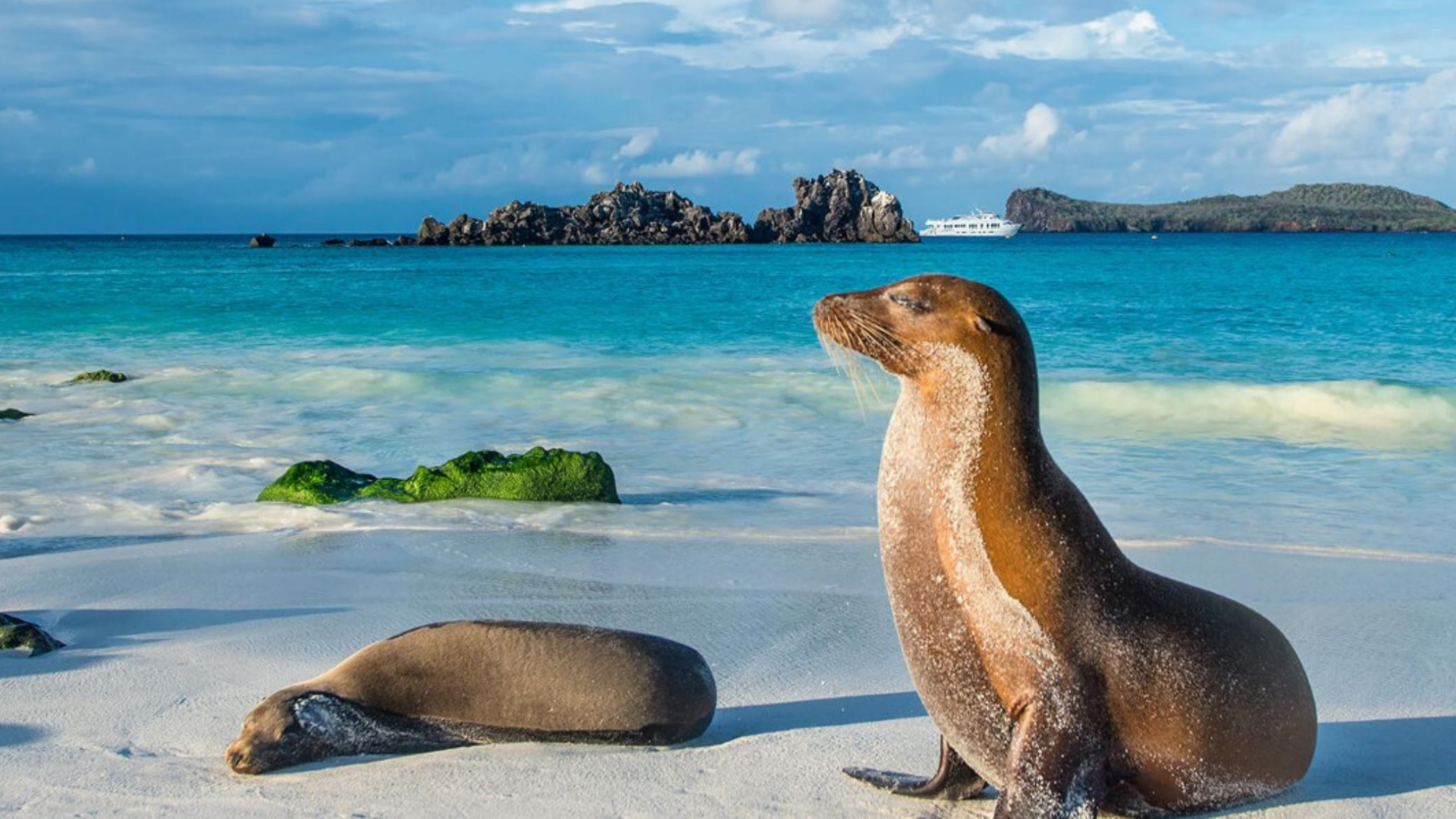 Hurtigruten Expedition's cruise in the Galápagos is a seven-day adventure, with a night in Quito National Park. Hop from island to island, including San Cristobal Island, where you can visit a breeding center for one of the world's most endangered creatures, the Galápagos giant tortoise. Española Island is another noteworthy island you'll be visiting. It's a paradise for birdwatchers, who can look forward to a family of waved albatross, Nazca boobies, swallow-tailed gulls and more.
Saving the best for last, Hurtigruten takes voyagers to "a small slice of Eden" on the eighth day: Santa Cruz Island and North Seymour Island. On these two islands, you can fill your heart with the perfect combination of even more wildlife, clear blue waters and a stunning view of land featuring smooth, eroded pieces of volcanic lava.
Hurtigruten's nine-day voyage in the Galápagos is packed with memorable adventures and more unforgettable sights to see. Find out more about the Galápagos Islands Expedition here.
Extend Your Trip to Machu Picchu or Explore Western Africa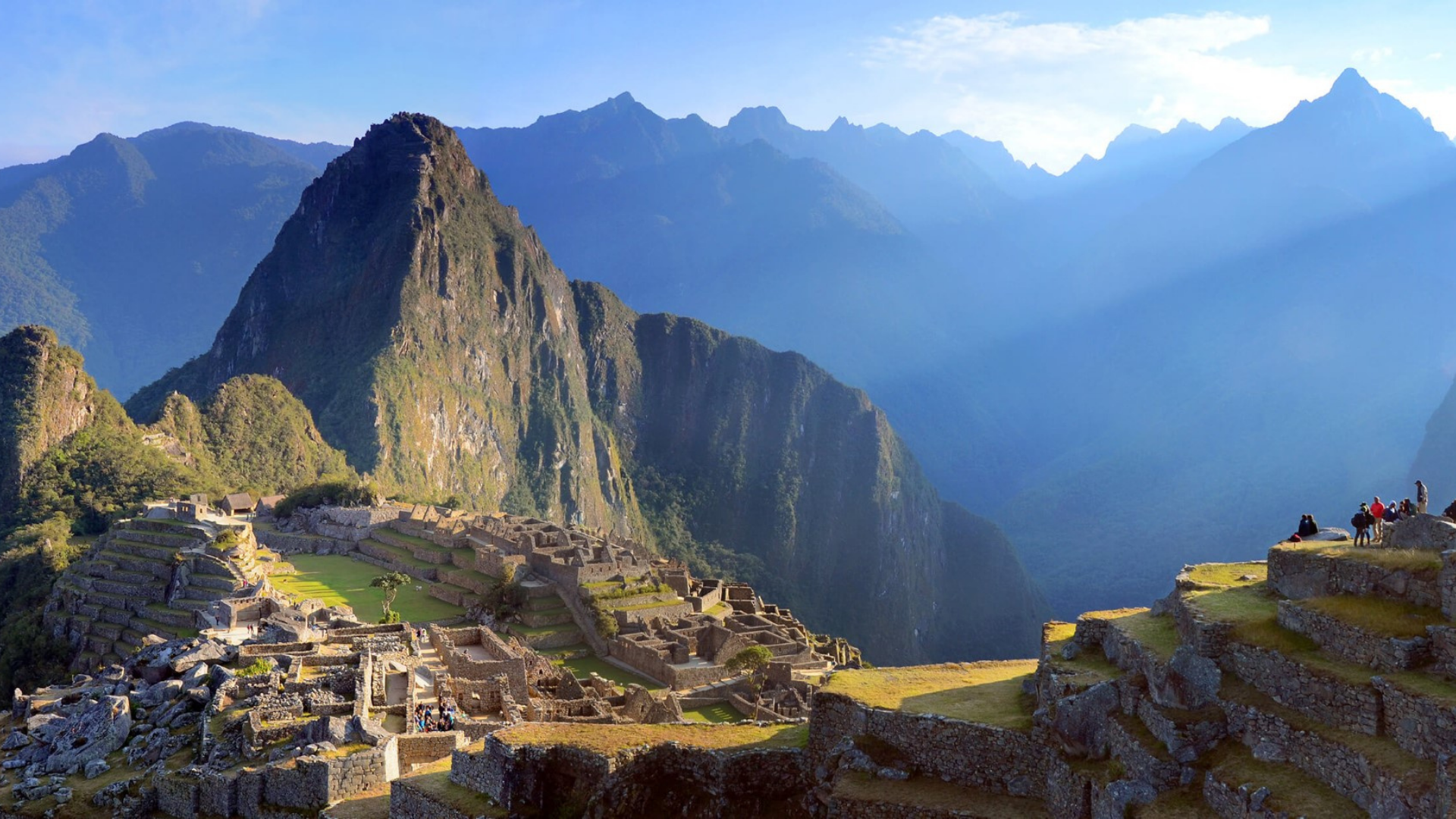 There's more to see and experience, so if you have additional time, consider extending your cruise adventure. Hurtigruten offers pre- and post-programs before and after your Galápagos expedition. The Machu Picchu Pre-Program extends your trip by four days. You could take a guided tour as you walk through the historical city of Cusco, Peru, considered to be the oldest living city in the Americas.
Perhaps the highlight of the trip is Peru's Machu Picchu, an ancient site located on a mountain top.
West Africa and Cape Verde are other, new warm water destinations. Book a West Africa Archipelago Cruise for more sightseeing and encounters with fascinating species, including the friendly manatees, saltwater hippos and over 500 different kinds of birds. You can also explore the Bissagos Islands and see a vast array of wildlife, including several species of monkeys, gazelles and crocodiles. Cape Verde is also an ideal place to wind down and enjoy the beach. Delicious local cuisines are easily accessible both on land and onboard the vessel to please your appetite after an exceptional day's worth of adventure.
Have the cruise adventure of a lifetime with Hurtigruten Expeditions. Book a voyage in the Galápagos islands

right

here

or explore more grand adventure destinations

here

.
Newsweek may earn a commission from links on this page, but we only recommend products we back. We participate in various affiliate marketing programs, which means we may get paid commissions on editorially chosen products purchased through our links to retailer sites.