Sponsored Article
Here's How InsideTracker Uses Your Blood, DNA and Fitness Tracker Data to Optimize Your Health
Unlock Your DNA's Potential With InsideTracker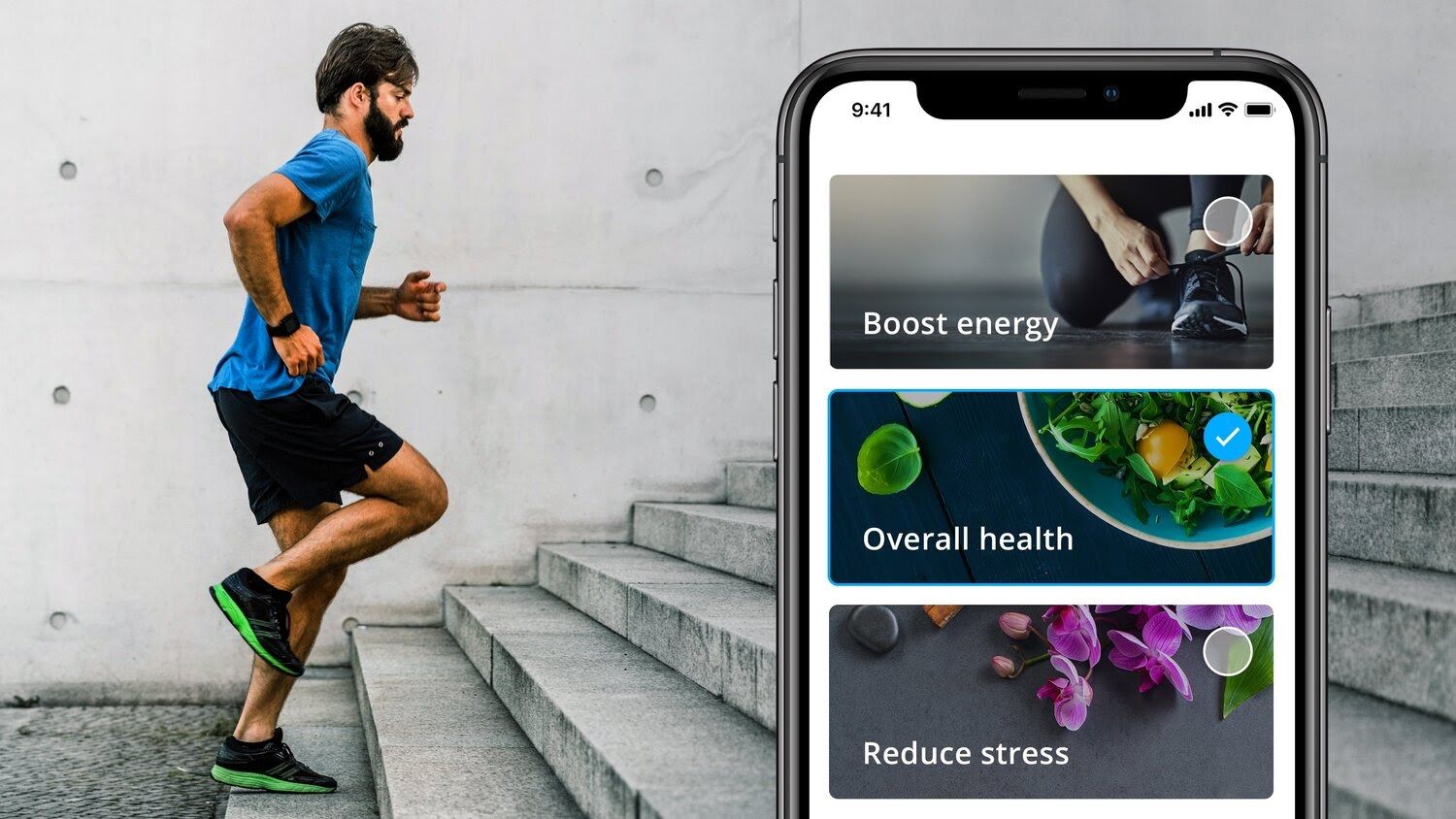 It's important to consult your doctors with any medical concerns, and before making any changes or adding supplements to your health plan.
With the wellness market being worth an estimated $1.5 trillion and growing 5 to 10 percent each year, there is no shortage of mobile apps and wearable technology that promise improved health and wellness. Long gone are the days of neon leg warmers and Jazzercise workout videos. Today, fitness is viewed from a more broad, holistic and sophisticated point of view that pairs fitness and nutrition with physical and mental health.
Employing technology used by scientists, nutritionists, athletes, trainers and coaches, InsideTracker's goal is to help customers optimize their bodies from the inside out so they could potentially enjoy longer and healthier lives. Founded in 2009 by top scientists in the fields of aging, genetics and biology, InsideTracker is a truly personalized nutrition and performance system based on your body's own data. By analyzing data from your blood, DNA, fitness trackers and lifestyle to reportedly give a clearer and more holistic picture of what's going on inside your body, InsideTracker aims to provide users valuable insight into their health and fitness as well as customized action plans to maintain and better their wellness. While the problem with many fad diets and health crazes is that they don't take into account each individual's unique needs, InsideTracker offers ultra-personalized insight.
InsideTracker makes the process simple. Users will select a product, answer questions regarding their fitness and lifestyle, schedule a blood test at a local Quest Diagnostics or at home, and within a week, the results and a personalized, science-backed action plan will be available on their secure and customized platform on the web and their mobile app.
InsideTracker's process is based on 43 blood biomarkers that the company says can provide a snapshot of a person's overall health and fitness. InsideTracker then provides optimal ranges for the biomarkers for each individual user based on their gender, age, ethnicity and athletic level in order to get the best look at a wide range of biomarkers.
From those simply looking to make every day as vital and productive as possible to seasoned, world-class athletes, InsideTracker's recommendations aim to assist them in optimizing their body's performance and improving their physical strength, endurance, overall health, lifestyle and life expectancy. It looks at what matters the most to top performers, including testosterone, cortisol and vitamin levels. InsideTracker claims to build a comprehensive plan that athletes and enthusiasts can progress through with follow-up testing to see the real-life impact that their fitness, lifestyle and training changes have had. Additionally, using InsiderTracker's latest technology, InnerAge 2.0, you will receive insight into your body's biological age. With its data-driven model, InnerAge 2.0 can also calculate your body's inner age in order to help improve your health span.
InsideTracker has integrated its technology with wearable health devices like Garmin and Fitbit and, coming soon, Apple Watch. As a result, it's now able to analyze the data recorded by your fitness tracker and pair it with its own genetic biometric data to offer customers a real-time, integrated snapshot of their overall health and fitness. For example, if your Fitbit were tracking bad sleep, InsideTracker's algorithm could pull that data and correlate it to your corresponding biomarker. If this indicated low magnesium levels, InsideTracker would then notify you and share suggestions for magnesium-rich foods or a magnesium supplement that could help with better sleep.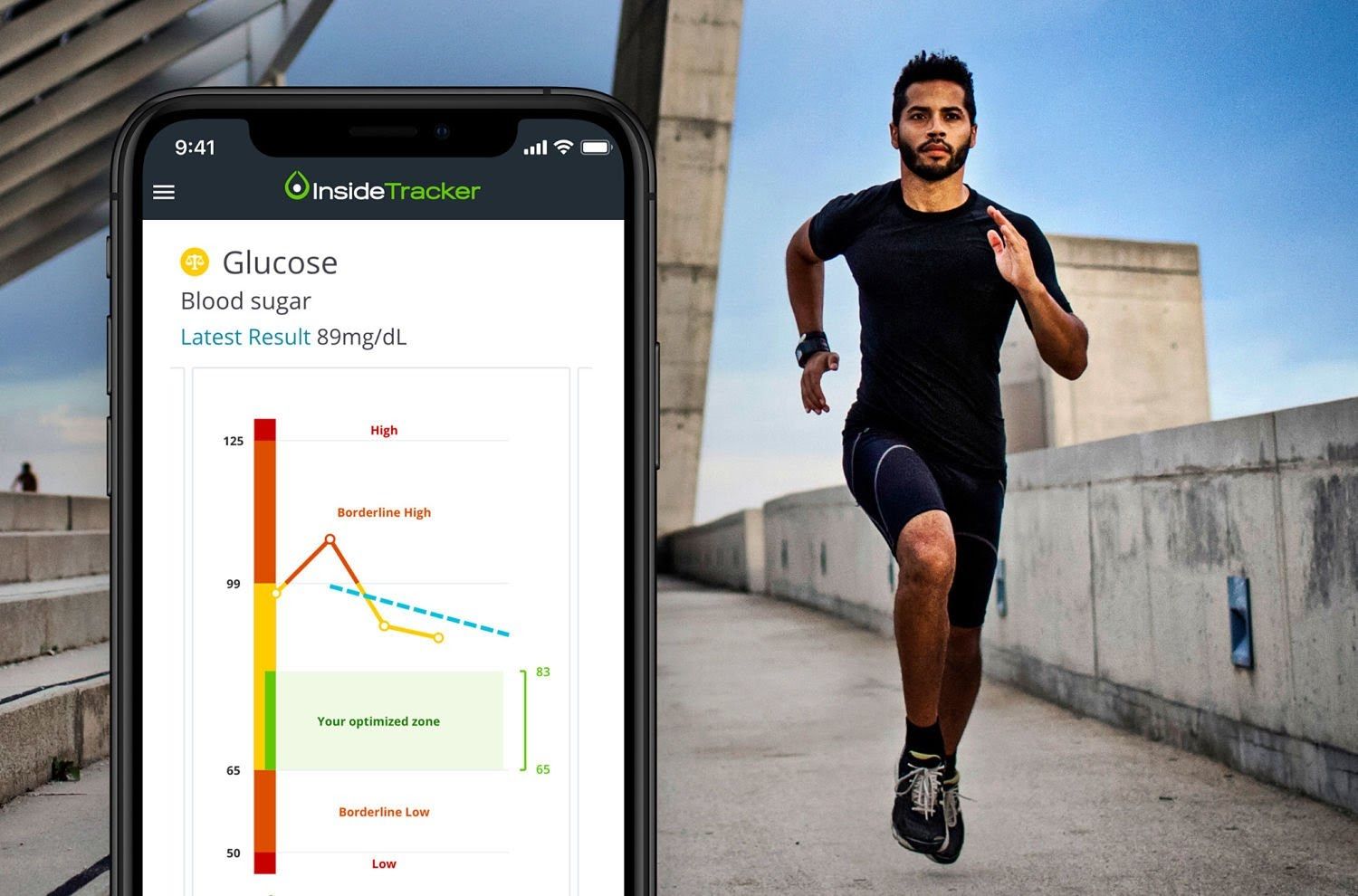 About InsideTracker
Formed in 2009 by respected genetics, aging and computational biology scientists from Harvard, MIT and Tufts, InsideTracker aims to provide evidence-backed solutions with the goal of helping you look, feel, age and perform better. InsideTracker's team of experts felt that health and technology offerings weren't making good use of the goldmine of data our bodies produce each day. By creating their ever-evolving, patented algorithm to analyze our health data, InsideTracker is able to convert this data into solutions and customized action plans that it claims can improve the health span of people everywhere, with the goal of allowing them to live longer and healthier lives.
InsideTracker states that personalized nutrition, combined with exercise and healthy habits, is the easiest and best way to fight off chronic diseases and to live a long and healthy life. A 2018 peer-reviewed study showed that InsideTracker's algorithm works by using data to offer effective nutrition and fitness interventions based on each individual's needs and their unique blood biometric data, preferences and profile.
Using InsideTracker
InsideTracker offers multiple plans that can be customized to fit your particular needs. These range from InnerAge 2.0, for $179, to the most comprehensive, the Ultimate, for $589. For a customized approach to wellness that takes your body's unique needs into consideration, InsideTracker may be the answer to your health needs.
Learn more about InsideTracker and the products they offer,

here.
The contents of this article is for informational purposes only and does not constitute medical advice. It's important to consult with your medical providers and the CDC before making any medical decisions or changes to your health plan, particularly with regard to COVID-19 and its variants.