Sponsored Article
Here's How Lili Is Making Online Banking Easier for Freelancers
A Freelancer's Best Friend for Finances
The reputation of freelancing has been marked by financial struggles caused by the feast or famine nature of inconsistent income, with many freelancers working several jobs to earn a bit of extra money. Today freelancing has become more common, and a freelancing community has blossomed.
Unfortunately, traditional banking still hasn't kept pace with the growing number of freelance professionals and usually doesn't offer adequate services to freelancers. As a result, many freelancers are trying to organize their business and personal finances themselves, trying to account for everything appropriately, often after hours, when mistakes tend to happen the most.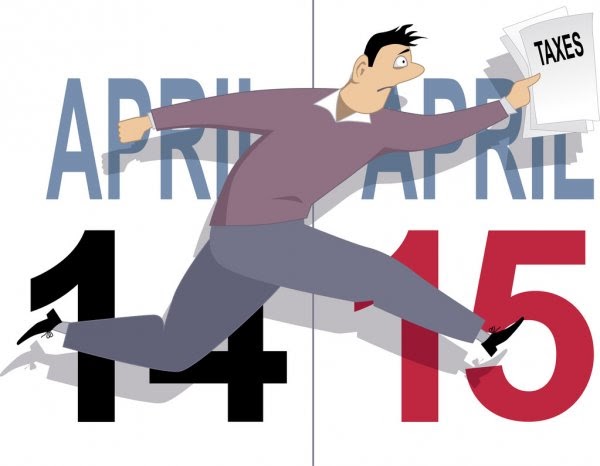 But it doesn't have to be that way anymore. Enter Lili, a free checking account that offers mobile tax-planning tools explicitly aimed to help freelancers and contractors manage their expenses. Lili is more than just a simple checking account. It also allows you to keep track of your income and spending, save for taxes, and accept payments from customers within the same account.
The best part about it is that it doesn't require an employer identification number. You can apply for a Lili bank account with just your Social Security number. Here's what Lili has to offer:
Lili Account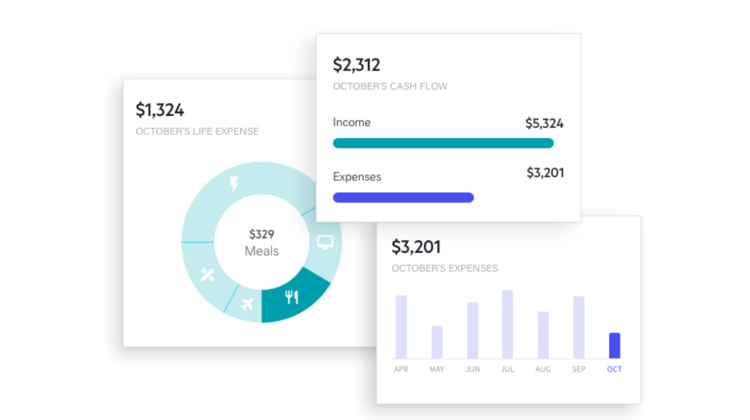 The Lili Account is a checking account specifically designed for freelancers. As such, it allows you to use it as a strictly business account or as a hybrid business and/or personal banking account, allowing you to organize your personal and business expenses. It also allows you to separate savings for tax expenses and emergency funds and acts as your personal pocket accountant—since it's just a click away as a smartphone app.
Tax Tools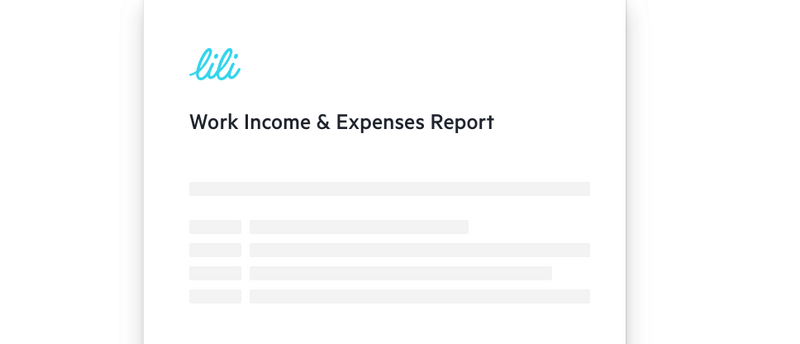 You can use Lili to sort, organize, or otherwise categorize your expenses on the go and in real-time, so you don't miss another tax deduction over a lost receipt. In addition, the process is less confusing and time-consuming since all your spending will be registered within the app, allowing you to categorize them accordingly.
Additionally, Lili allows users to automatically set aside a percentage of every check into a Tax Bucket, ensuring they save enough money to cover their taxes. Finally, the app automatically generates your yearly or quarterly income and expense reports, effectively eliminating all those April 14 all-nighters.
"Love being able to set up my account to have taxes automatically deducted."—curtise1q
No Account Fees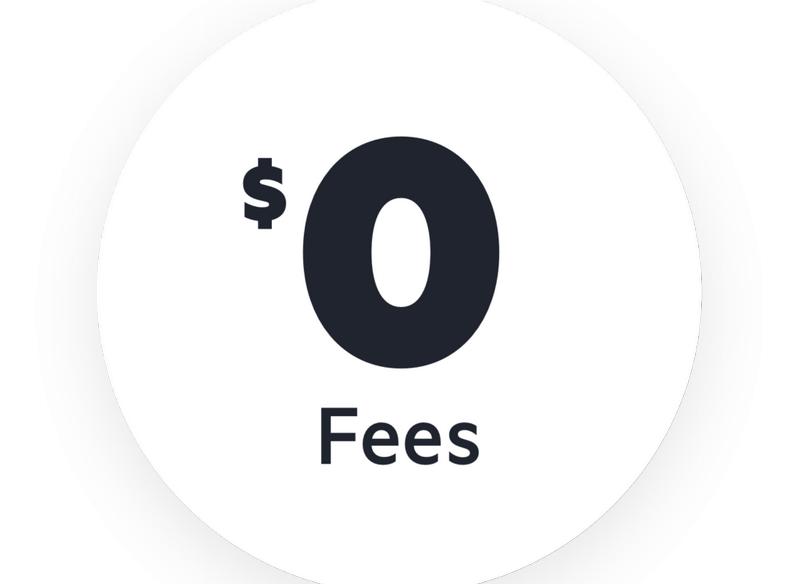 Lili has no monthly service charge or minimum balance requirements like traditional banking systems do. The company also charges zero fees for in-network ATM cash withdrawals, has no overdraft fees, and offers 0 percent foreign exchange rate adjustments. However, it charges out-of-network ATM cash withdrawals and a $5 fee for ATM cash withdrawals outside of the U.S.
Mobile Banking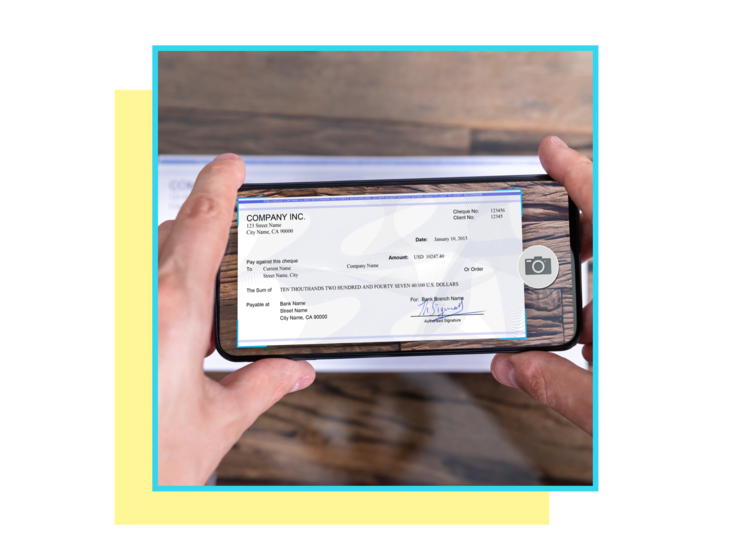 Mobile banking is a thing of convenience, as it allows access to banking services from anywhere. And Lili's mobile banking features are fantastic. Apart from standard smartphone push notifications informing you about incoming or outgoing payments, Lili allows you to pair your account with Apple Pay or Google Pay and leave your wallet at home. Or enable you to pay for goods and services if you accidentally forgot to bring your wallet with you.
Despite fantastic payment options, Lili's mobile banking services also enable you to deposit your checks into your Lili account directly from the app without having to leave your home. Depositing cash does require a trip to one of 90,000 retail locations, like RiteAid, CVS, and Walmart, across the U.S. However, cash deposits usually allow up to $1,000 per 24 hours and up to $9,000 a month, and a retailer's fee applies. Lili doesn't charge any fee for the transaction.
"Wow this system runs smoothly I very much like the way it's formatted." —Fritzzyyboi
Visa Debit Card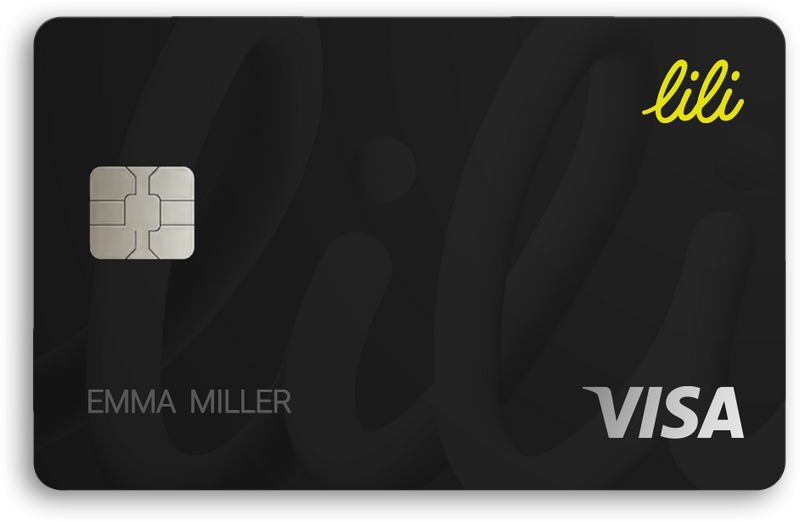 As we previously stated, a Lili checking account comes with the company's signature Visa Business Debit Card, in all black, with a VISA logo on the bottom right and Lili's logo on the upper right side of the card. And since it's black, it really looks elegant. But being good-looking isn't its primary function—payments and withdrawals are.
You can use your Lili debit card to withdraw cash at any in-network ATM at 38,000 locations across the U.S. and Puerto Rico, completely free of charge. However, out-of-network ATM withdrawals do come with a small fee of $2.50. If you're unsure whether you have an in-network free ATM in your vicinity, you can find the nearest one in the Lili app.
Get Paid Early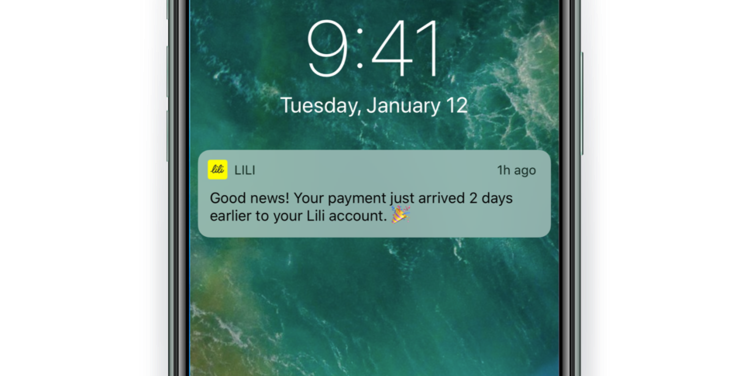 Lili takes less time to process direct deposit payments, making your money available to you up to two days earlier than traditional banking. This also applies to earnings from online platforms and payment apps. In addition, this speedy processing is entirely free of charge.
Automatic Savings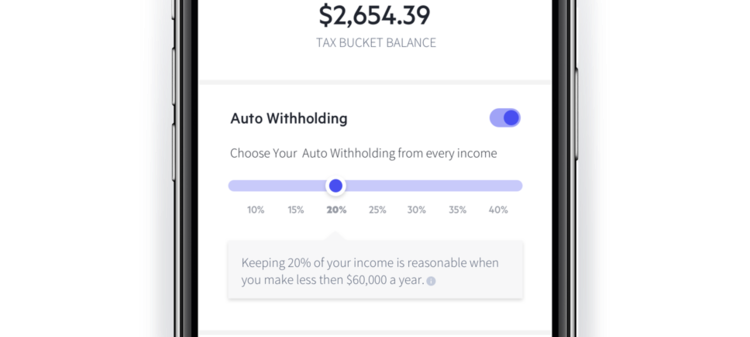 Having your savings on Auto Withholding is fantastic, as it ensures you always have enough funds for tax season or in the face of an emergency. Automatic savings set aside a percentage of your income into your tax and/or Emergency Bucket. The percentages and amounts are entirely customizable, though Lili offers a tax estimation tool that will help you determine how much you should save for taxes based on your income and your expenses.
"Great app, love how it automatically organizes your finances" —Ms. Chyna's Kitchen
Lili Pro
Lili Pro includes the same features that come with the basic account, with the addition of extra tools, such as BalanceUp, Cashback, Invoice, and an emergency savings account with 1 percent annual interest. Lili Pro is free for the first 30 days, then it's a $4.99 monthly payment after that.
BalanceUp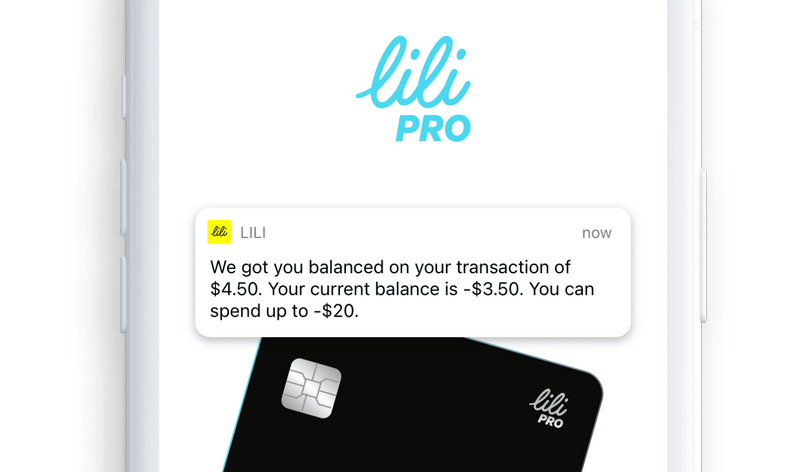 Everyone occasionally finds themselves in a tough spot. But Lili is in your corner. When a purchase exceeds your balance, the company covers the difference up to $200 and sends you a push notification informing you that Lili covered your purchase. Afterward, the company will apply your next paycheck in Lili to cover your negative balance. However, some eligibility requirements apply. The company also doesn't charge any interest or fee for this service if you're a Lili Pro customer.
Cashback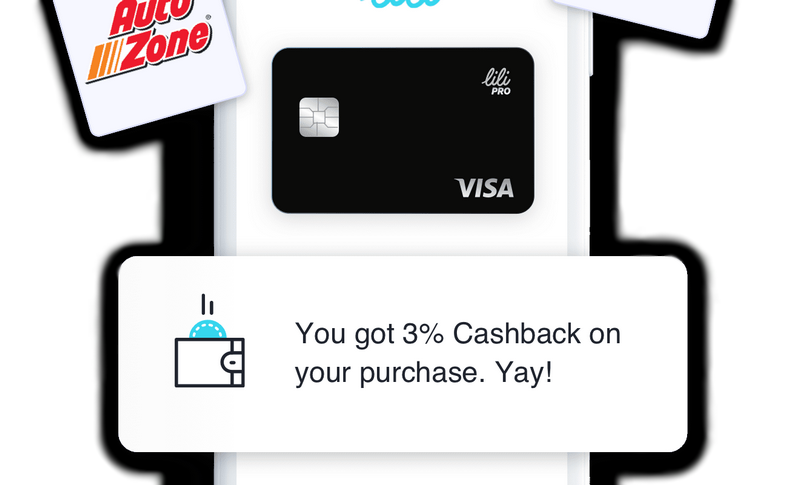 Cashback is a fantastic way for shoppers to make money they wouldn't otherwise make while providing businesses with an excellent opportunity to increase sales. So, Lili offers a cashback program designed specifically for freelancers for both personal and business purchases. However, it differs from other cash-back programs, as it automatically enrolls you with participating merchants, such as Microsoft, AutoZone, Mailchimp, and Chevron, and provides cash directly to your account. However, as with BalanceUp, this feature is reserved for Lili Pro users.
Invoice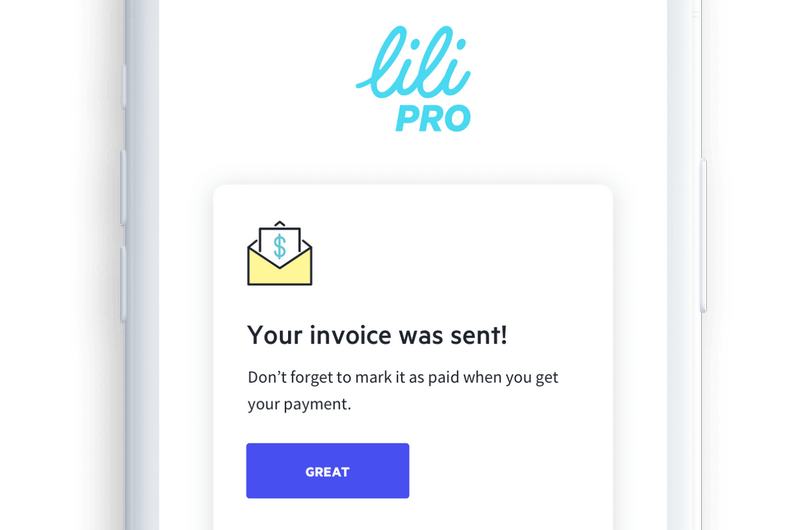 Invoicing customers and clients is essential, as it allows freelancers and independent contractors to stay organized and knowledgeable about which customer owes them payment for services rendered. And Lili makes invoicing easy. You can create an unlimited number of invoices and manage them from the Lili app with a Lili account. In addition, for invoices under $1,000, you can enable Lili DirectPay, allowing your clients to pay you in a matter of minutes. Unfortunately, you'll need Lili Pro to gain access to the Invoice feature.
Are the Customers Satisfied?
According to various reviews, Lili has an abundance of satisfied customers. Its app was rated 4.7 out of 5 stars in the Apple Store and 4.2 out of 5 stars in the Google Play store. Customer support is courteous and can be reached Monday through Friday, from 9:00 a.m. to 7:00 p.m. EST, or via email.
Additionally, Lili's partner is Choice Financial Group Inc, a brick-and-mortar bank with a "people first" approach.
Final Thoughts
A Lili account offers a set of fantastic banking tools that would appeal to those freelancers who already prefer mobile banking. The company charges no fees for in-network transactions and offers expense categorization, and most importantly, tax-saving and reporting tools.
It's worth noting that many other companies charge their tax saving and reporting tools separately, which gives Lili a clear advantage over the competition in that regard. Furthermore, for just $4.99/month, you can upgrade your account to Lili Pro.
The contents of this article is for informational purposes only and does not constitute financial or investment advice. It's important to perform your own research and consider seeking advice from an independent financial professional before making any investment decisions.