Sponsored Article
Here's Why This Doctor Recommends This Bendable Vibrator to Her Clients
Change Up Your Bedroom Routine With a Vibrator That Mimics Your Finger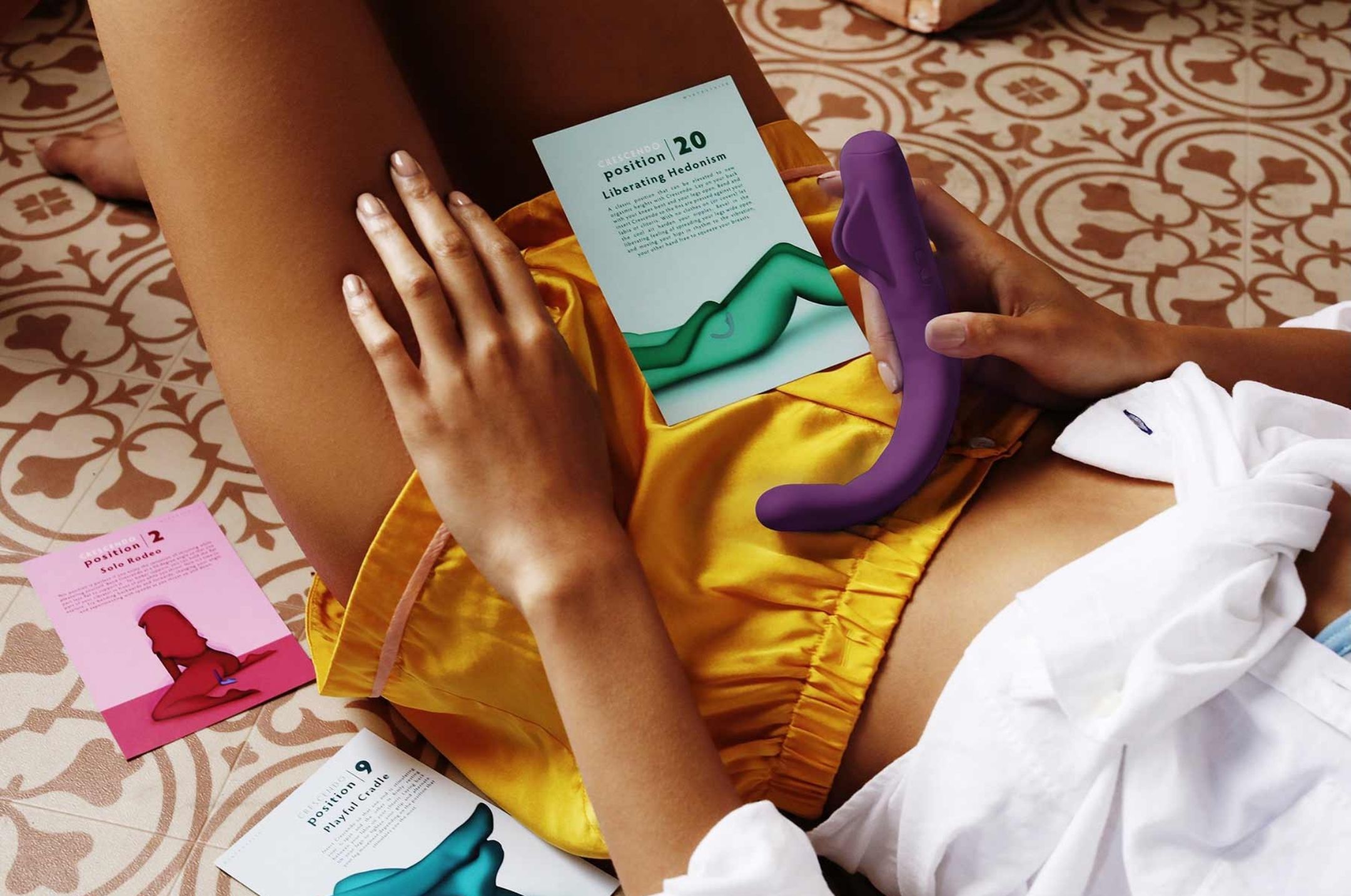 With a global valuation of over $1.5 trillion dollars, the wellness industry is bigger than ever, and more people are making conscious efforts to designate feeling good a key component of their lives. Despite the massive growth the wellness industry has experienced in the last few decades, most people don't consider sexual pleasure to be an important part of their overall health. Dr. Shahzadi Harper, founder of the Harper Clinic, menopause and perimenopause expert and author of the book The Perimenopause Solution, wants you to rethink that, and also to consider the Crescendo by MysteryVibe, the first-ever vibrator designed to mimic your finger.
About MysteryVibe
MysteryVibe was founded by Stephanie Alys, a sex-tech entrepreneur, and Soumyadip Rakshit, an entrepreneur and CEO of the sexual wellness startup, with the goal of empowering people to enjoy their bodies, especially after experiences like severe illness, childbirth and menopause. MysteryVibe aims to combine research and engineering to create sex toys that the company claims may be able to address health concerns like painful intercourse.
How Vibrators Can Benefit Wellness
According to Harper, orgasms can be beneficial for your health and well-being and don't need to be had with a partner. Orgasms can provide some added cardio to stress and pain relief from the release of oxytocin, and can be a valuable part of overall wellness. However, it's no secret that not every woman is blessed with an orgasm each time they have sex. In fact, the Mayo Clinic noted only a small percentage of women achieve orgasm through intercourse alone.
For the majority of women who don't experience orgasms solely through intercourse, a vibrator could be the secret ingredient for more frequent and better orgasms. Flexible vibrators like the Crescendo can allow for clitoral stimulation as well as nipple and vulva stimulation, making them perfect for women who struggle to orgasm through intercourse.
Why Bendable and Flexible Vibrators Are Different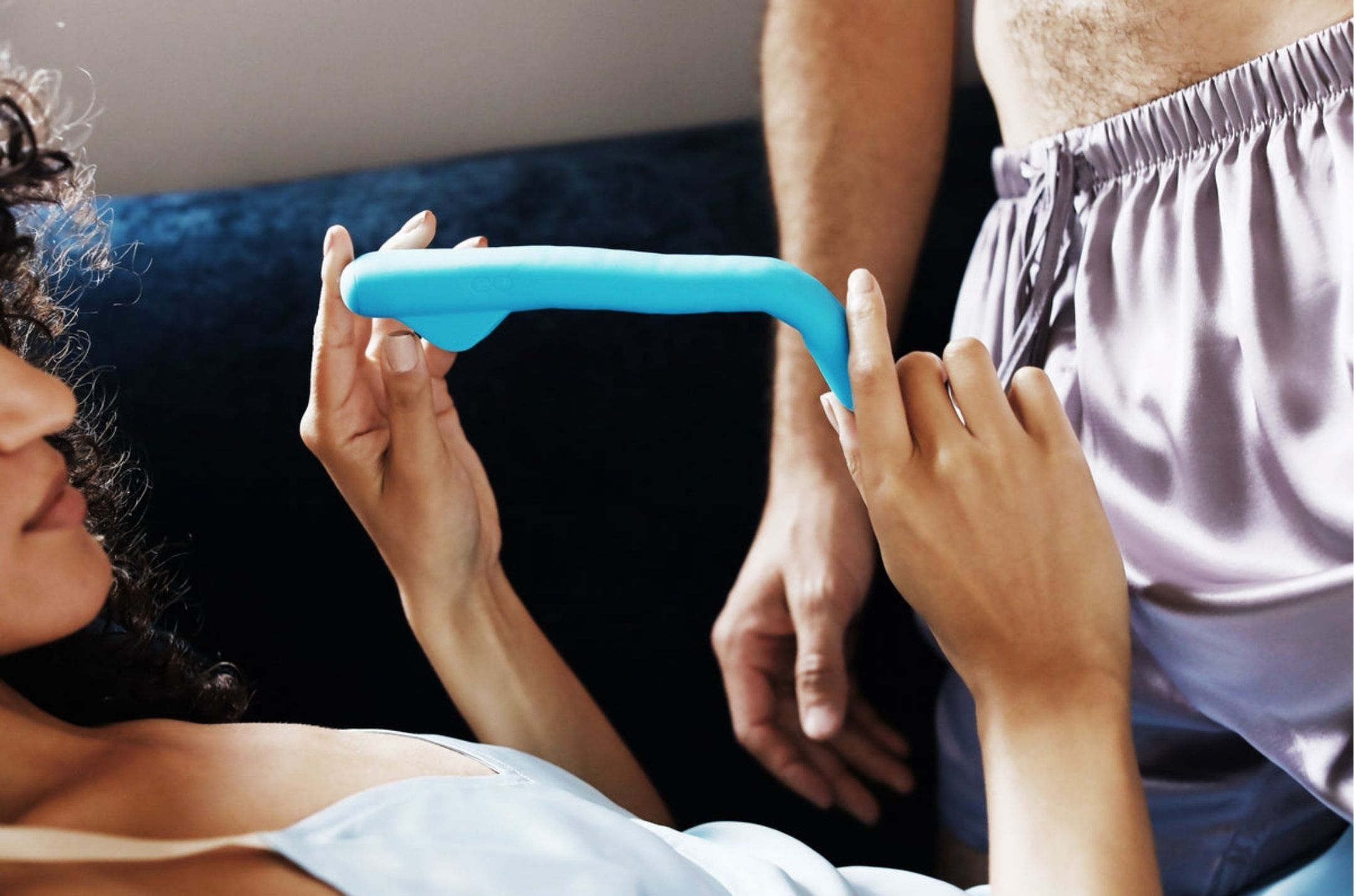 The possibilities are endless when you can bend your vibrator into pretty much any shape you want. Crescendo is described as equally useful for partner play as solo play. Its flexibility is said to make quite the difference when it comes to exploring new ways to reach orgasm. MysteryVibe claims the Crescendo could possibly help strengthen the pelvic floor, making sex easier and more enjoyable for those who suffer from pain during sex.
Harper stated that the vagina is a muscle that needs to be exercised in order to avoid atrophy. She claims the Crescendo's slim, flexible design allows you to target the vibrations exactly where you want them for potential benefits like increased blood flow and better orgasms.
Additionally, MysteryVibe has conducted research on the efficacy of treating genito-pelvic pain and penetration disorder, or GPPPD, a condition known for making sex and penetration painful. The company suggested that the Crescendo could potentially be helpful for women who have pain during sex when paired with pelvic floor exercises.
Using the Crescendo Vibrator
What helps an individual reach orgasm can vary by person and even their mood or the day, but triggering these sensitive areas in order to achieve orgasm can be easier with a little automated assistance. The Crescendo features six motors, each with 16 different intensity levels for the ultimate personalized experience.
Other Benefits of the Crescendo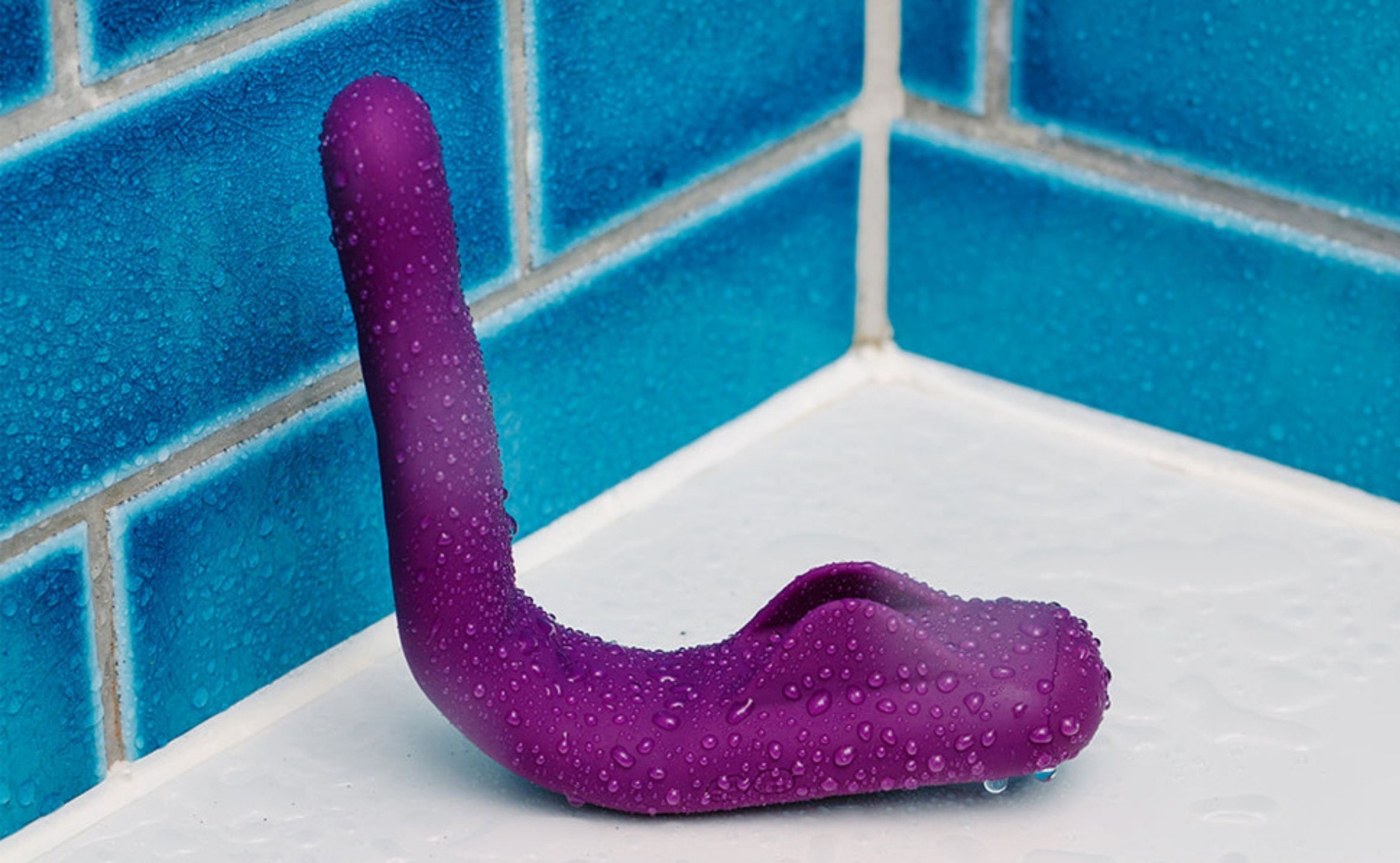 Because the Crescendo is a smart device, it connects via Bluetooth to the MysteryVibe App, allowing the vibrator to be controlled from up to 30 feet away for extra fun. You can also use the app to control the speed and vibration pattern of the vibrator. Available for $149.99, the MysteryVibe Crescendo comes with a 12-month warranty and is available in two colors, Ocean Blue and Plum Purple.
Spice up your sex life with the MysteryVibe Crescendo, a bendable and flexible vibrator as good for a partner as it is for solo play. Learn more about the Crescendo and MysteryVibe's other sex toys here.
Newsweek may earn a commission from links on this page, but we only recommend products we back. We participate in various affiliate marketing programs, which means we may get paid commissions on editorially chosen products purchased through our links to retailer sites.