Sponsored Article
Hundreds of Users Can't Stop Raving About This $16 Vitamin C Serum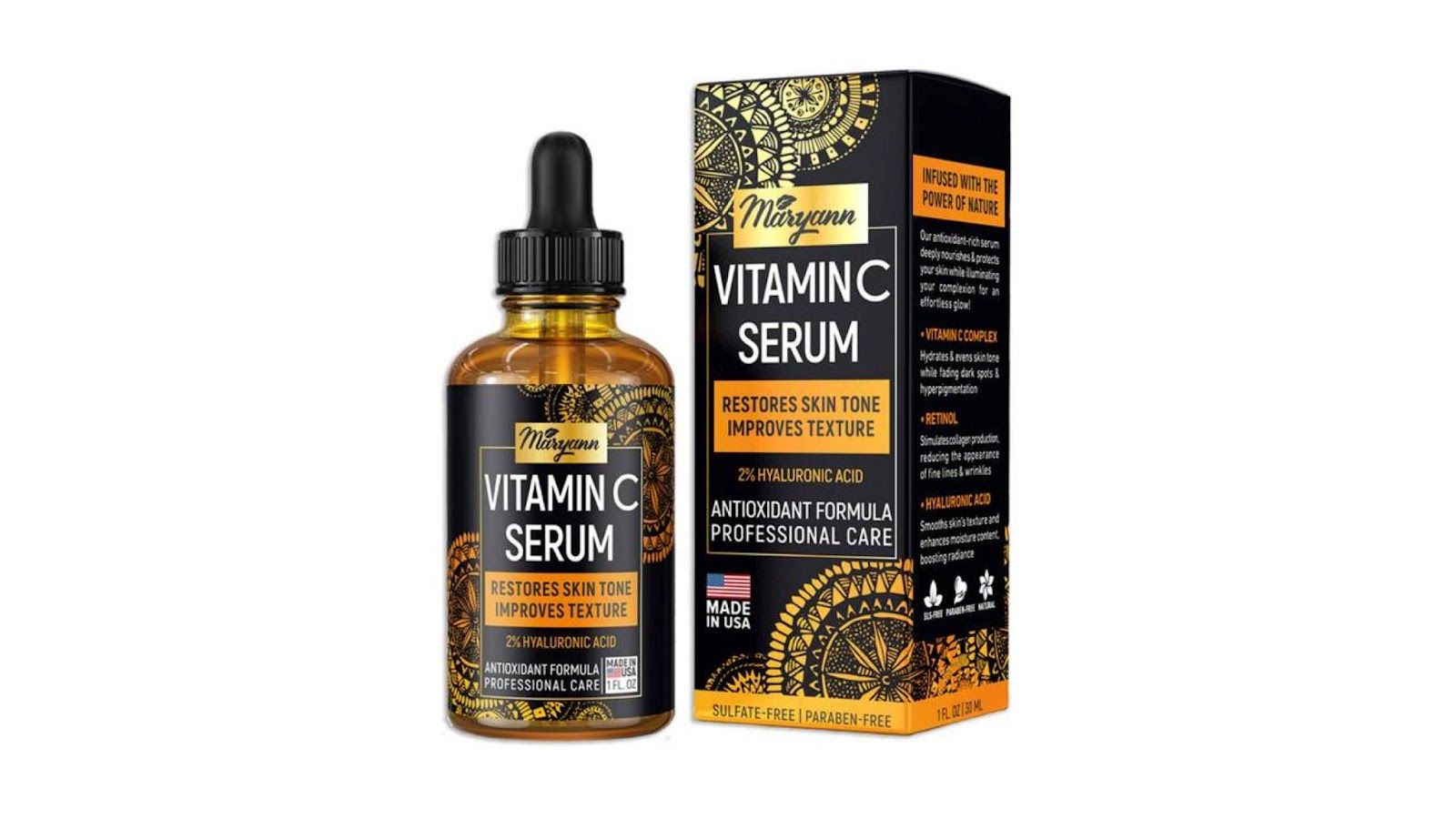 It's the giving season, and one of the best gifts you can give yourself or a loved one is glowing complexion. It's safe to say the last year or so has been stressful for just about everyone. If you're hoping to look your best, you may be considering some new skin care products.
We've all probably spent more time indoors than usual during the pandemic, which could have caused skin care and physical care routines to slip through the cracks. Plus, many other factors can contribute to dry or aging skin. Some of those include a lack of quality sleep, anxiety, and yes, stress.
According to a 2018 study published in Scientific Reports, stress can be a big contributor to an aging appearance. Stress can potentially deteriorate skin barrier function due to increased cortisol levels, interfering with collagen and elastin production. This could possibly lead to fine lines and affect your skin's appearance.
Vitamin C serum from the brand Maryann aims to help restore the appearance of skin tone and improve texture and hydration. It has hundreds of five-star reviews and an affordable price tag.
Maryann Vitamin C Serum With Hyaluronic Acid
Maryann Vitamin C Serum is formulated with 2 percent hyaluronic acid. The 30 milliliter bottle comes with an easy-to-apply dropper so you can apply just the right amount. The serum is odorless, moisturizing, nongreasy, and more importantly, could work well for all skin types.
Healthline reports that hyaluronic acid may offer several skin benefits. Maryann combines both of those ingredients into one powerful, moisturizing serum perfect for your skin and face. Better yet, the Maryann site says all ingredients are gluten-free, non-GMO, nontoxic and hypoallergenic.
When you combine Vitamin C and hyaluronic acid, Maryann's serum may help to moisturize skin, fight troublesome areas and address the appearance of fine lines to help you get your glow back.
Maryann Beauty Gift Pack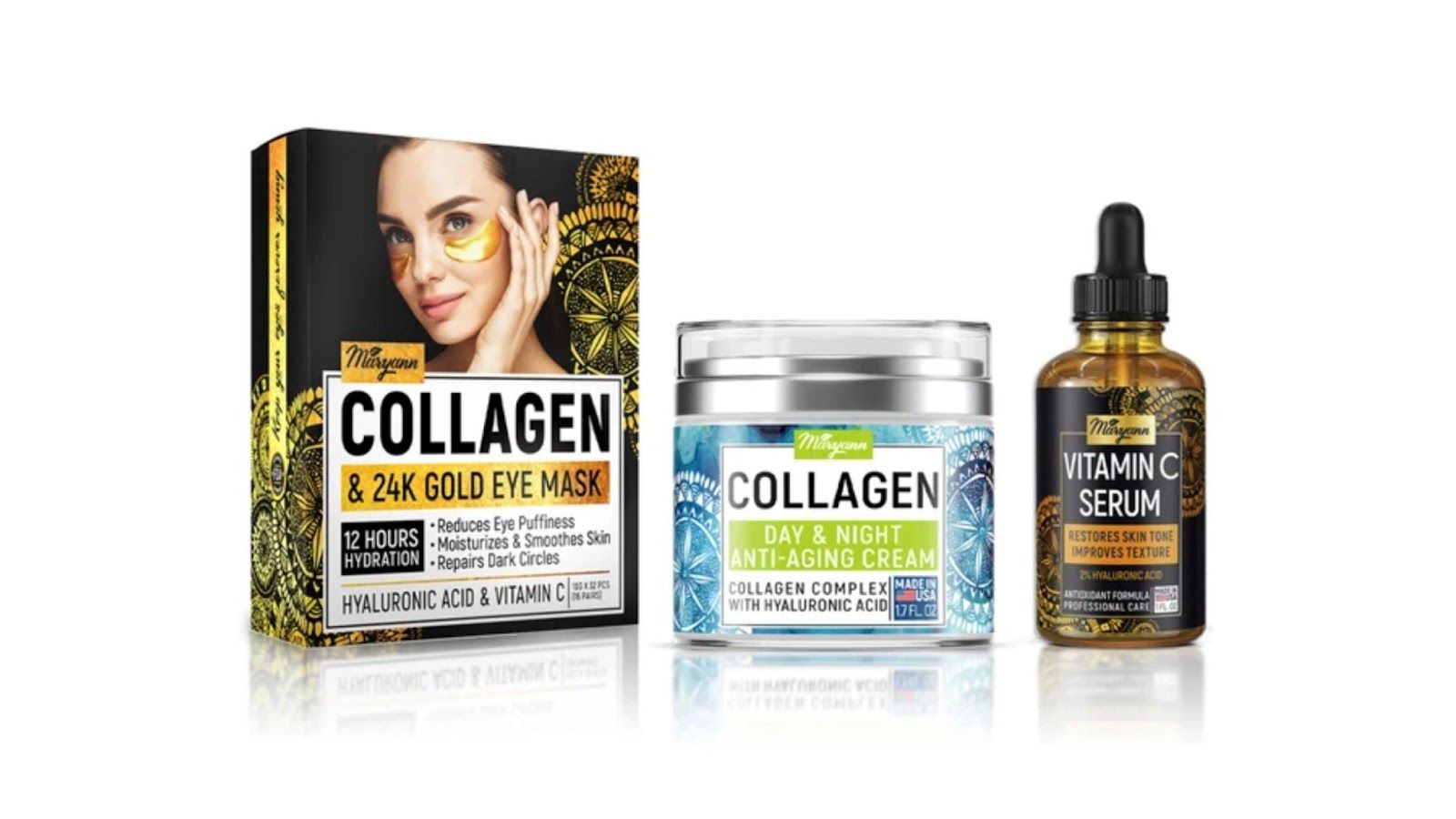 Whether you're looking for a gift for yourself or someone else, Maryann Beauty Gift Pack contains three of its most popular products: Vitamin C Serum with hyaluronic acid, Collagen Day and Night Anti-Aging Cream, and Collagen and 24K Gold Eye Mask (also with vitamin C and hyaluronic acid) to complete your nightly routine.
Keep your skin moisturized with the serum, apply the collagen cream before bed and soothe fine lines and puffiness with an eye mask. This trio has you and your loved ones covered this holiday season.
Why Choose Maryann?
Skin care can be challenging to navigate, and there's no quick solution or one-size-fits-all approach. Maryann has a team dedicated to creating products that work across different skin types regardless of age, race, gender or ancestry. It uses only the finest nontoxic, gluten-free ingredients and never includes soy, dairy, GMO-related products or harmful chemicals. You won't find any fillers, synthetic additives, colorings or parabens with Maryann. As a result, you can feel good about what you're putting on your face and skin.
We may earn a commission from links on this page, but we only recommend products we back. Newsweek participates in various affiliate marketing programs, which means we may get paid commissions on editorially chosen products purchased through our links to retailer sites.