Sponsored Article
Take Your Cybersecurity Seriously With This MacPaw App
Don't Let Prying Eyes Disrupt Your Day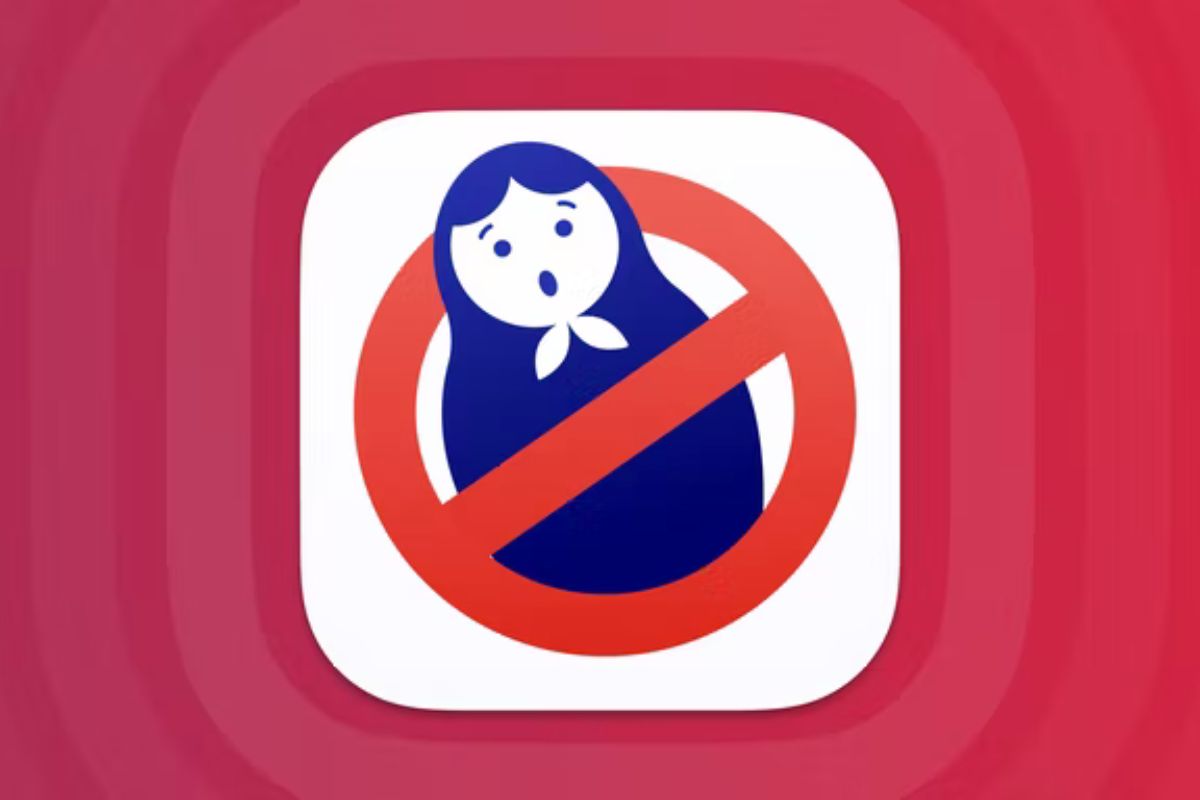 "Cyberattacks grabbed headlines throughout 2021 as massive disruptions affected government agencies, major companies and even supply chains for essential goods like gasoline and meat," according to CNET. Even more recently, since the beginning of the war in Ukraine, Russia has been to blame for several worldwide cyberattacks.
With personal computers also in danger, and not only from Russia—but Belarus, Romania or even the kid down the street—there are ways to protect your Mac from being invaded. Your device will run more smoothly when malware threats are detected and useless applications deleted.
The Age of Disinformation Versus Cyber Spies
The old movie To Russia With Love might have portrayed the two opposing camps of the Cold War with a romantic, Bond-esque sentiment; in today's world, cyber-espionage is also overflowing with disinformation. Spyware, worms and malware can all be sent as news that is simply not true. You might get it in an email. It could come as an ad, or in a chat or message. The disinformation is a simple task to foil plans.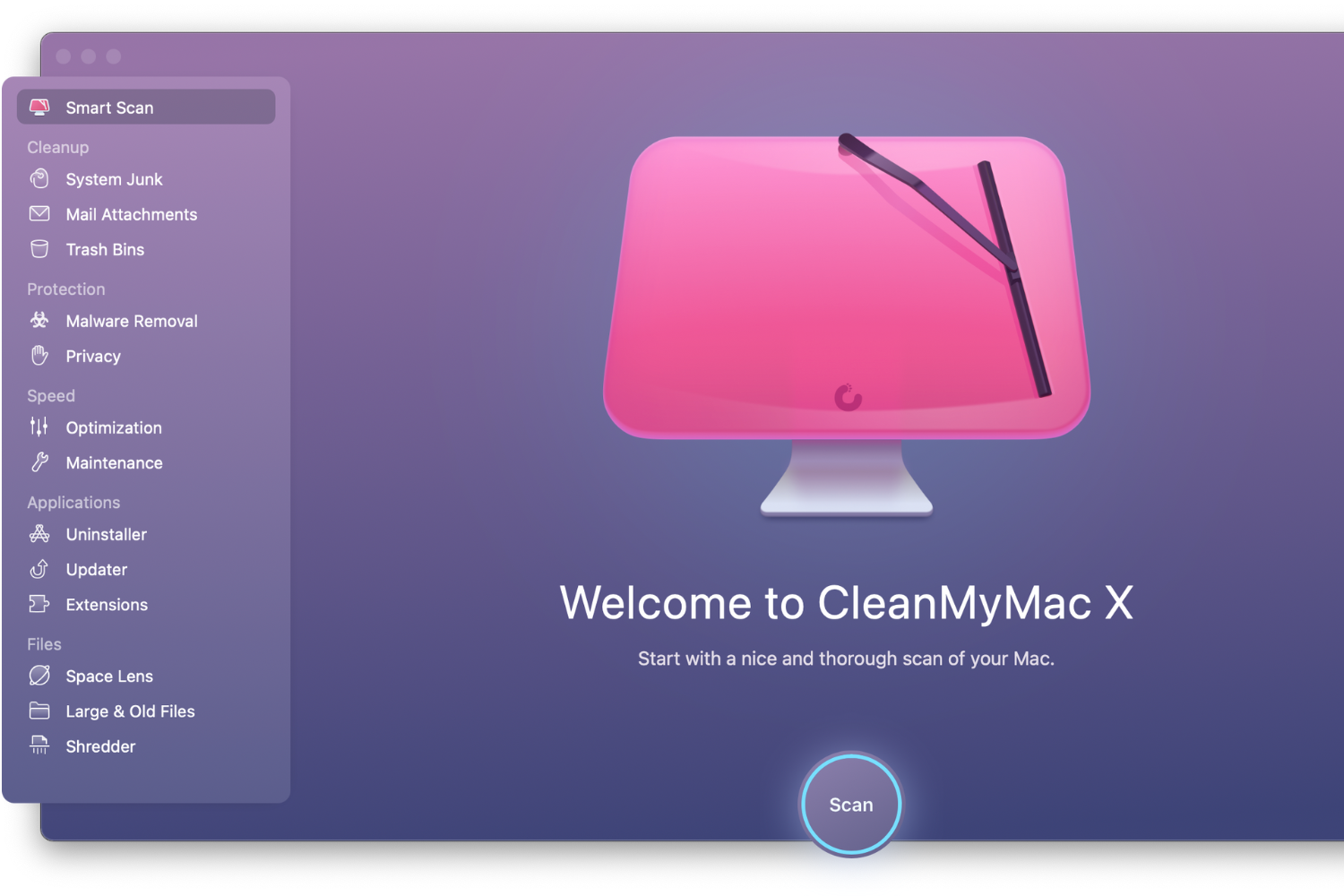 Why Is Your Computer Actually in Danger?
Cyber espionage is what puts your private data in danger. This global crime has grown considerably from the 2009 attack where a group of Chinese human rights activists used Google to cyberspy on those they considered enemies, such as the Dalai Lama. Iranian hackers have also recently been charged with providing false information about the 2020 U.S. election.
Today, CISA.gov informs us, "On January 15, 2022, the Microsoft Threat Intelligence Center (MSTIC) disclosed that malware, known as WhisperGate, was being used to target organizations in Ukraine. According to Microsoft, WhisperGate is intended to be destructive and is designed to render targeted devices inoperable." Reports have also identified cyber espionage and warfare as a growing industry. Modor Intelligence states, "The cyber warfare market was valued at USD 39.80 billion in 2020. It is expected to reach a value of USD 103.77 billion by 2026, registering a CAGR of 16.84% over the forecast period."
Governments have since used cyber espionage as, among other things, a way to control their people. In July 2016, Russian Federal bills Nos. 374-FZ and 375-FZ were passed.
According to MacPaw, the bills "require telecom providers to store the content of voice calls, data, images, and text messages on Russian servers for 6 months, and their metadata (e.g., time, location, message sender, and recipients) for three years. Online services such as messengers, emails, and social networks that use encrypted data are required to permit the Federal Security Service (FSB) to access and read their encrypted communications. It means that all internet and telecom companies that have some presence in Russia are obliged to disclose these communications and metadata and "all other information necessary" to authorities on request without a court order. Now FSB can simply call a local office of any tech company, and bam—they have access to your photos and text history."
Why Choose CleanMyMac X?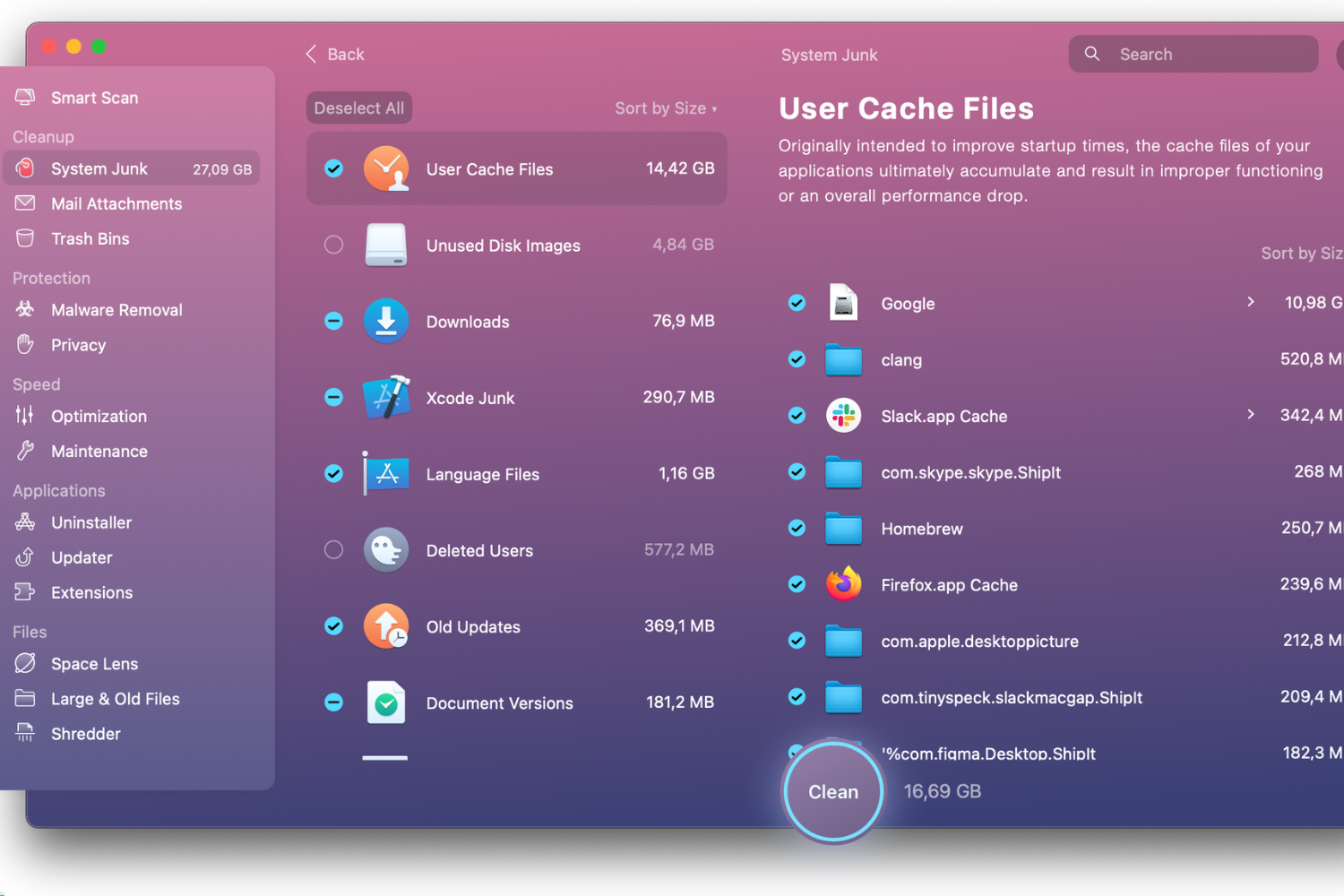 CleanMyMac X is an all-in-one Mac cleaner that removes gigabytes of unnecessary junk and malware. The app doesn't just clean your computer; it fixes issues. When you run CleanMyMac X, it removes useless applications. All leftover files are deleted to free up a ton of space. Malware is erased in the form of viruses, adware, worms and spyware.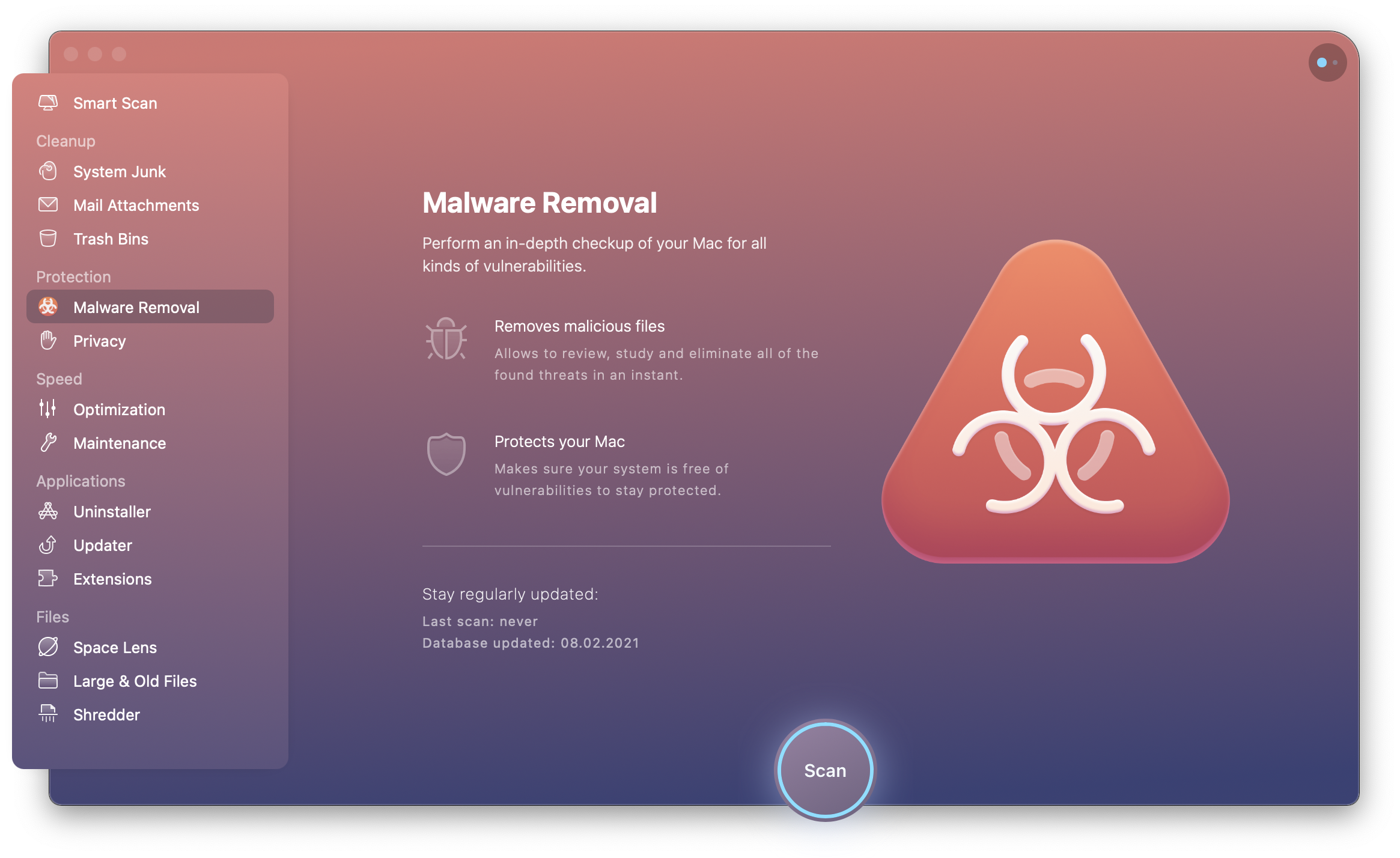 All installed apps are updated to the latest versions. Browsing, saved passwords, and chat history are cleared. Spinning wheels no longer appear on your Mac screen because CleanMyMac X instantly quits frozen apps for ongoing processes with a click. CleanMyMac X also comes with a SpyBuster Tool.
What Is a SpyBuster Tool?
Sergii Kryvoblotskyi, the technological research and development lead at MacPaw, developed the SpyBuster Tool to analyze where apps you use might steal data. He developed the idea to help Ukrainians protect their computers and data from Russian law enforcement agencies.
According to Kryvoblotskyi, "As a Tech R&D team before the war, we did a lot of research. So I began to check which of them could contribute to the country's informational security. One of these researches [studies] was about the technical implementation of network filtering on macOS. I've realized it could be well-applied to protecting computers from potentially dangerous apps and adapted to help users in our new reality." MacPaw then began to offer the SpyBuster Tool to all macOS users worldwide.
How Much Is CleanMyMac X?
CleanMyMac X offers you two plans. Choose between a one-year subscription or a one-time purchase.
One-year subscription:
One Mac is $34.95
Two Macs is $59.95
Five Macs is $79.95
One-time purchase:
One Mac is $89.95
Two Macs is $134.95
Five Macs is $199.95
Users of previous versions of CleanMyMac can upgrade to CleanMyMac X at 50 percent off. If you use another Mac cleaner or antivirus software qualifies for a competitor discount of 40 percent off.
Own another MacPaw product? You can receive 30 percent off CleanMyMac X.
Not only does MacPaw offer a wide array of discounts, but your peace of mind also comes with a contribution to humanitarian aid. Oleksandr Kosovan, the tech entrepreneur, founder and CEO of MacPaw, is Ukrainian-born. Not only is MacPaw donating funds and volunteering on-site in Ukraine, but it is also giving all media personnel covering the war a free year of CleanMyMac X. Since the creation of MacPaw and CleanMyMac X, the app has successfully gained over 4 million users.
Additional Features of CleanMyMac X
CleanMyMac X also offers you:
Instant Activation
A 30-day money-back guarantee
Easy subscription cancellation
Technical and sales support 24/7
Secure payment encryption
Also, please note that in order to run the app, there are system requirements of macOS 10.10 plus.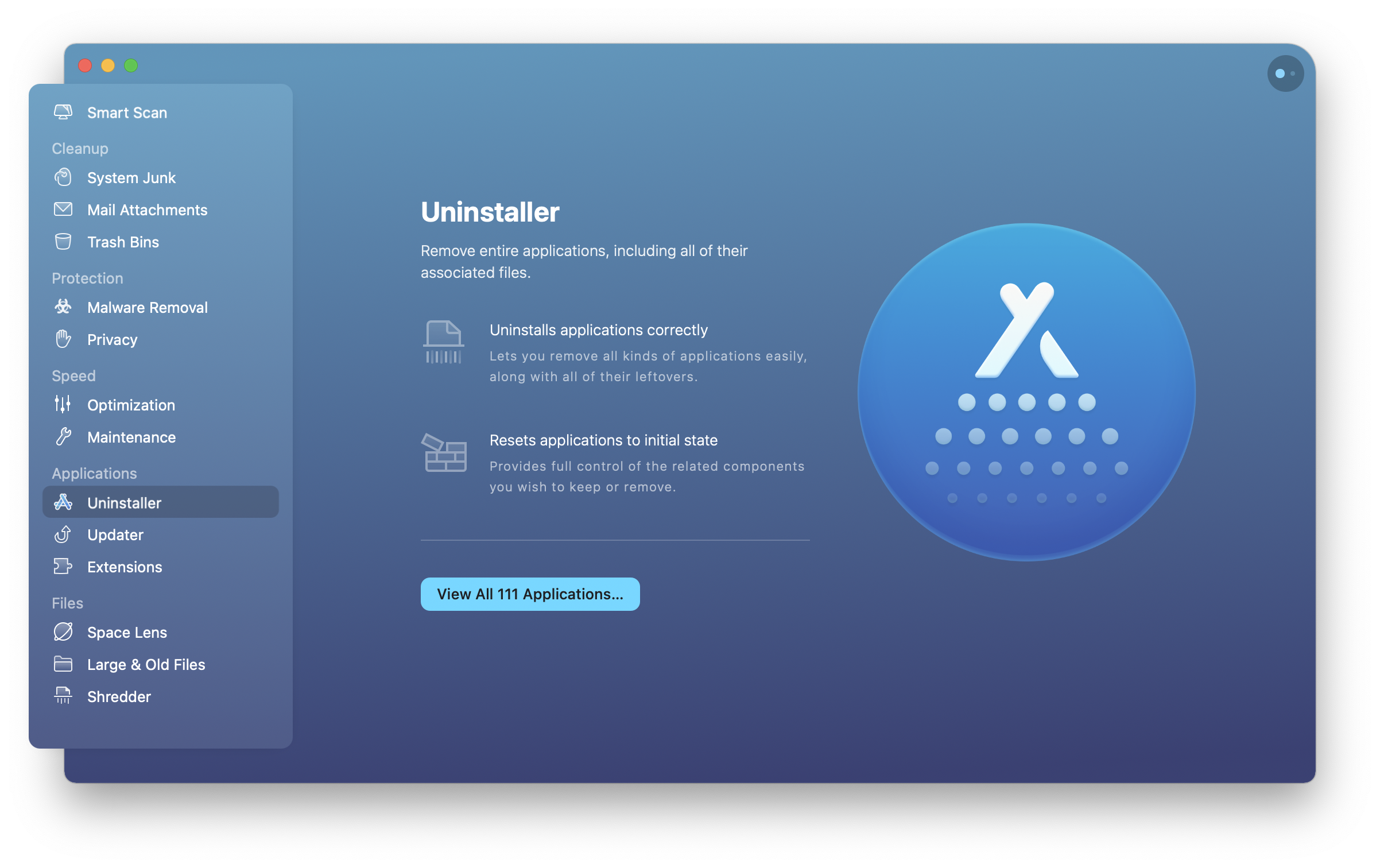 Hackers have and always will be lurking in the corners when it comes to sensitive information. MacPaw can help you keep the hackers and malware at bay while helping you free up space and keep apps up to date.
Don't get caught without spyware on your computer that stores your sensitive information. Check out CleanMyMac X today.
Newsweek may earn a commission from links on this page.