Sponsored Article
These New Noise-Canceling Headphones May Be Your Best Purchase Yet
You Need to Try These Noise-Canceling Headphones and Earbuds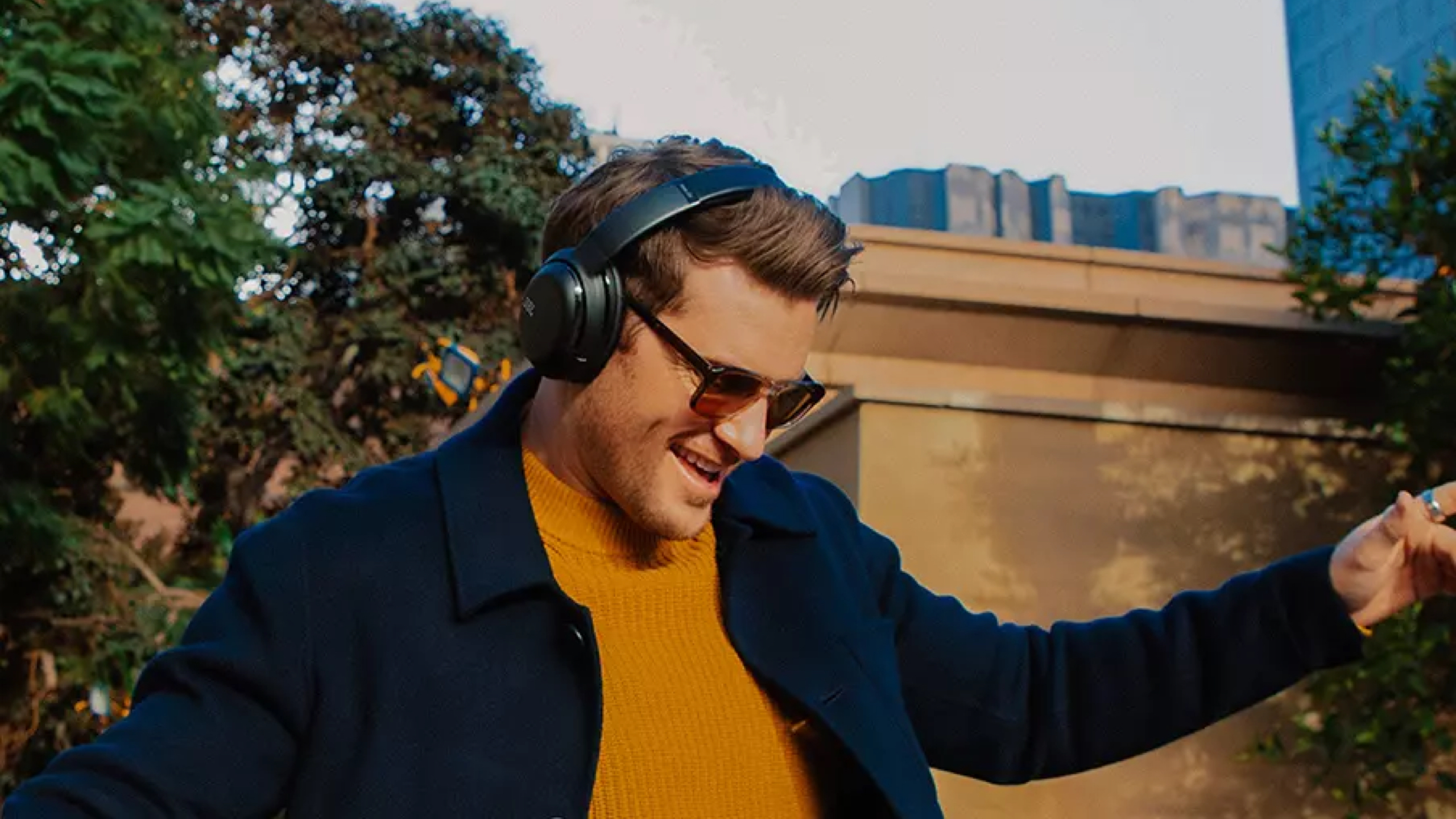 Often regarded as the leader of the pack when it comes to headphones, JBL strikes again with new noise-canceling headphones, which enable users to tune out the world and immerse themselves in whatever they're listening to. JBL helps elevate one's experience—while listening to music, gaming, working out and more.
What Are Noise-Canceling Headphones?
Typical headphones might deliver sound directly to your ears, but many don't function as well as expected in a noisy environment. Normal headphones can only block some of the background noise because they cover your ears like earmuffs. However, many would agree that surrounding noises could still significantly impact the purpose of using headphones. You could get distracted and even not hear the sound from the headphones at all. The easiest fix for that problem is noise-canceling headphones.
Noise-canceling headphones are designed to reduce unwanted ambient sounds from your environment. When worn, these headphones use active noise control technology to build a "soundproof" barrier. This filters out external noises like voices and airplane engines, helping you hear only the sounds that come through the headphones. The result is reduced environmental distractions, and overall, a better audio experience. As always, the prices listed may fluctuate over time.
Latest Noise-Canceling Headphones by JBL
JBL Tour One—$249.95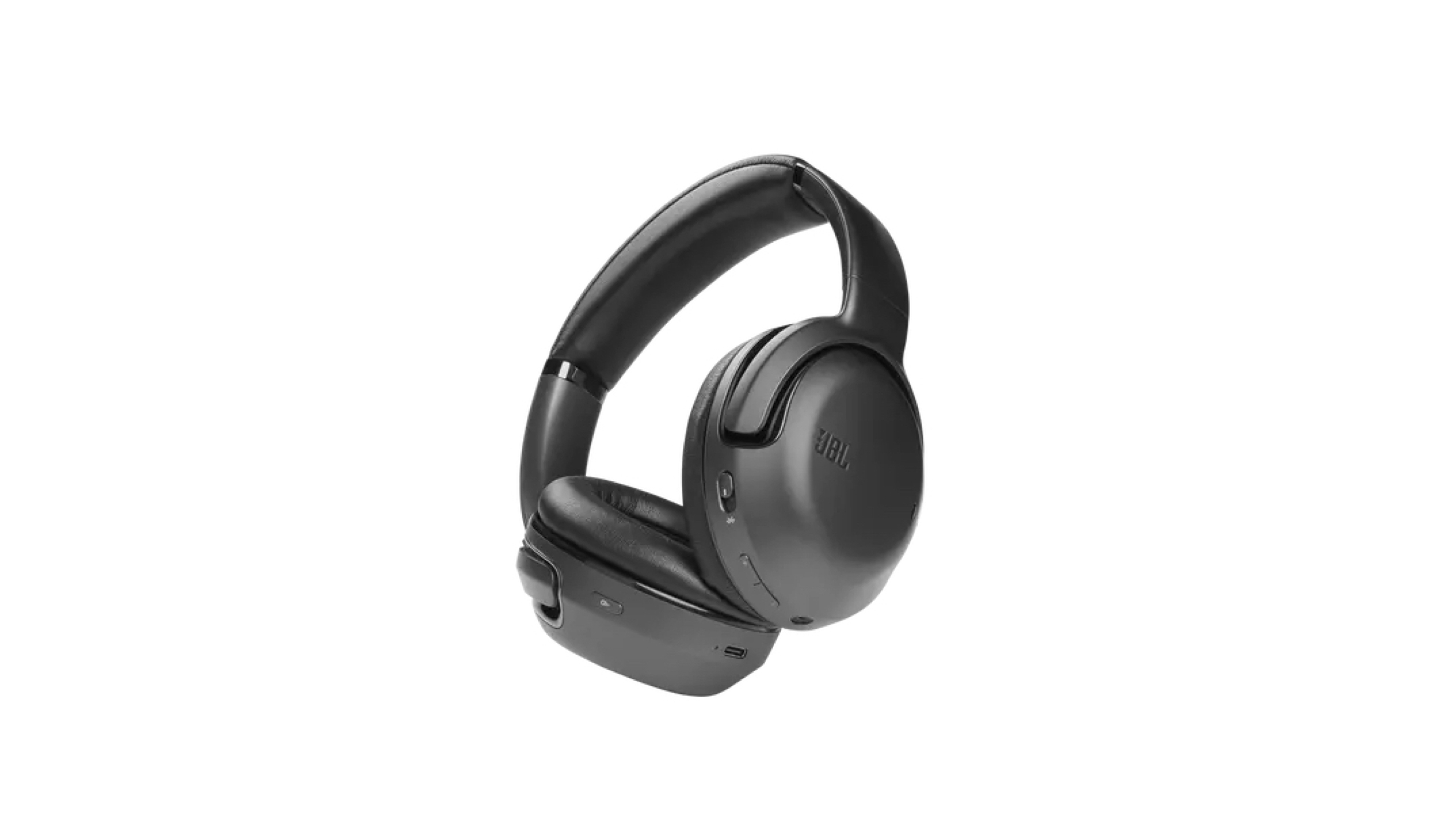 Many audiophiles would agree that JBL is best known for delivering high-quality bass directly to your ears. Wearing JBL headphones makes listening to music an extra-satisfying head-bobbing event. The JBL Tour One is no different, except that this one features adaptive noise canceling.
Here, the level of noise that is reduced depends on how much sound there is in your environment. If you're simply in your room and there is minimal background noise, JBL Tour One's active noise-canceling features are said to automatically adjust to a minimal level. If you're walking down crowded streets, however, the noise-canceling features might adapt to block out those unwanted noises.
JBL Tour One comes with four microphones, two on each ear. The outer mic is designed to block out external noise and to pick up the user's voice while in conversation only. You could talk freely even on busy streets and expect that JBL Tour One will deliver your words clearly.
Regularly $299 the JBL Tour One is on sale right now. Grab yours here.
JBL Tour Pro+ TWS—$179.95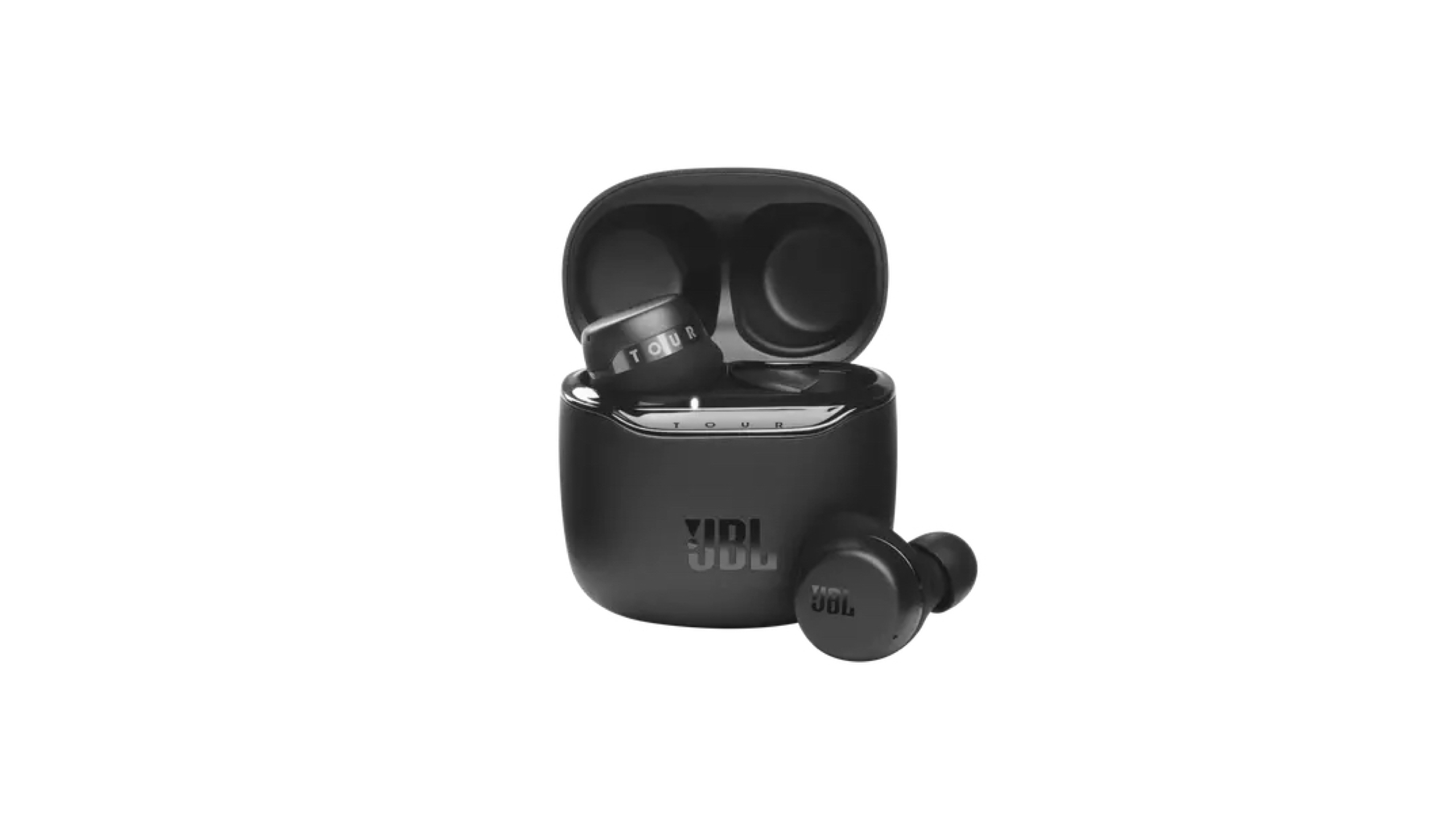 Although not actually headphones, the JBL Tour Pro+ TWS is said to deliver just as much noise cancellation as the JBL Tour One. The new JBL headphones are portable because of their significantly smaller size and true wireless. But when worn, the JBL Tour Pro+ TWS activate adaptive noise-canceling just as the Tour One do. Additionally, the newer model is equipped with Smart Ambient Technology, which helps you stay alert to the environment with just one touch of a button.
You could seamlessly switch from focusing on your work to hearing your friends talk. The Smart Ambient Technology can also be activated via the JBL app on your device. You can even choose to wear only one earbud with the noise-canceling feature still turned on. This lets you take calls and hear the conversation clearly in one ear while using the other ear to stay attentive to the environment.
Since the JBL Tour Pro+ TWS is portable, you might forget to charge it every day. But not to worry—it's designed to last for up to 32 hours of usage. Should you run out of battery, the JBL Tour Pro+ TWS case can easily charge the buds within minutes to give you an hour of listening time. This noise-canceling true wireless device is also great for calls. Its three-mic technology is designed to reduce wind as well as other background noise during conversations.
Regularly $199 the JBL Tour Pro+ TWS are on sale now. Grab yours here.
More Headphones and Speakers from JBL by Harman
JBL by Harman is one of the most popular brands among audiophiles today. It offers a variety of speakers and headphones with unique features that could match your needs, from gaming headphones and party speakers to wireless earbuds made specifically for use during workouts.
We may earn a commission from links on this page, but we only recommend products we back. Newsweek participates in various affiliate marketing programs, which means we may get paid commissions on editorially chosen products purchased through our links to retailer sites.