Sponsored Article
These Tervis Tumblers Make Drinking Water Look Good
Forget the Disposable Containers and Go Green in Style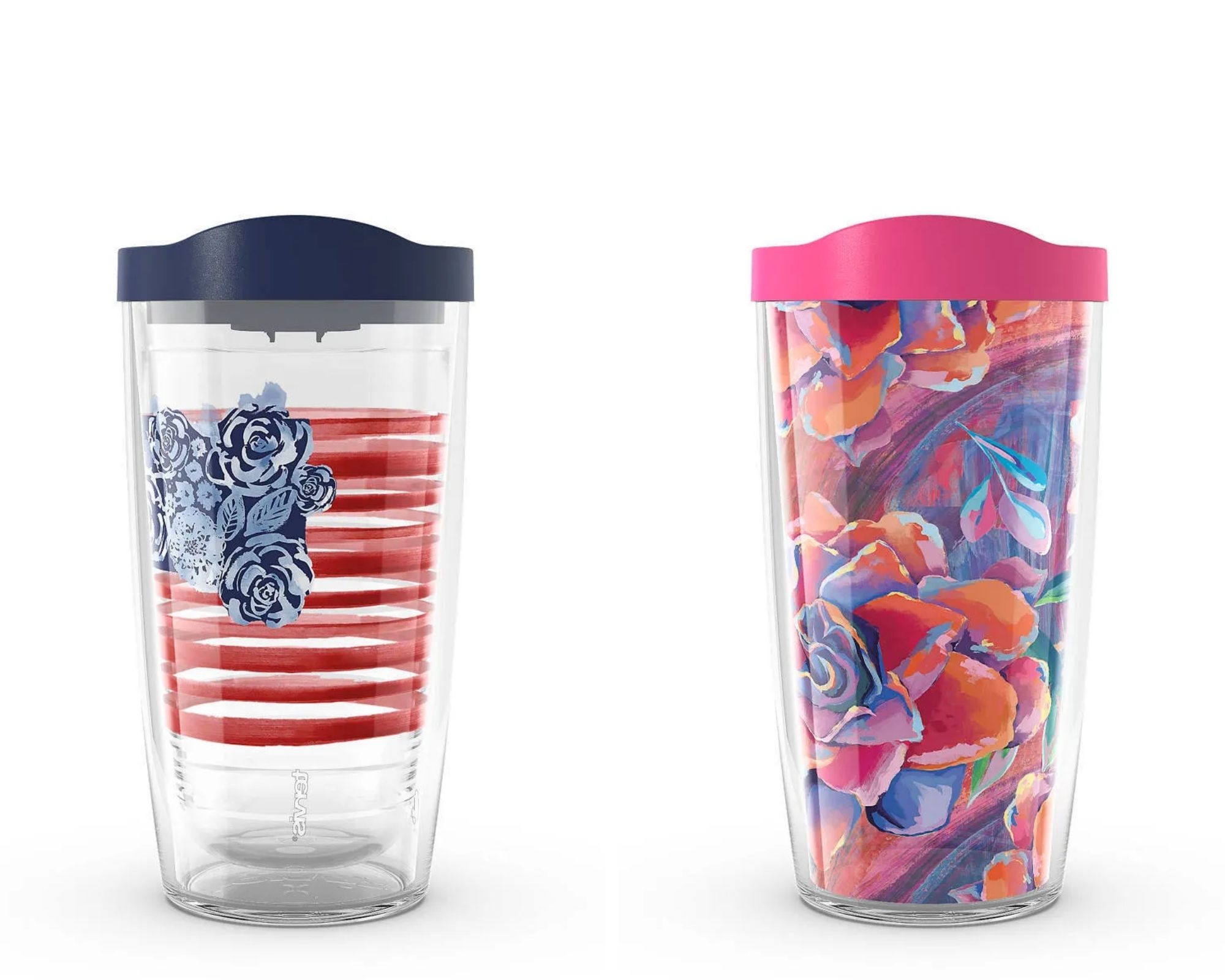 Established in 1946 and made in the USA, Tervis insulated tumblers began as a revolutionary idea hatched by two engineers and developed by an outdoor enthusiast as a way to keep drinks hotter or colder to be enjoyed longer. Today, Tervis tumblers replace countless water and other purchased drink containers, contributing to conservation and sustainability. Tervis has a rich heritage in the development of travel tumblers.
A Stylish Tumbler That's Sustainable
About 1 million plastic bottles are purchased every minute around the world, a number that could grow each year if we aren't careful. Most of those bottles will never make it into a recycling can and will instead wind up in a landfill—and it takes approximately 450 years for a bottle to biodegrade—and some plastic bottles can take up to 1000 years. Likewise, about 16 billion disposable coffee cups are consumed every year. But because throwaway coffee cups and lids are coated in polyethylene, they are not recyclable. One Tervis tumbler, though, can take the place of 300 non-reusable containers. With so many attractive styles to choose from, you can express yourself while helping to save the Earth.
Classy Classic Tumbler Collections From Tervis
Choose from hundreds of fun classic tumbler styles, including Disney and Marvel themes for kids and kids at heart, and other popular styles depicting characters from Star Wars, Nickelodeon, Dr. Seuss and many other favorites. There are also lots of choices to express yourself—from the sports teams you root for to the flowers you love to abstract, artsy creations that show off your style. Most tumblers come in 16- and 24-ounce sizes, and some are available in a wavy texture in 10 ounces. You also have options to personalize or customize with photos, text, a monogram and stamps.
The Technology of the Tervis Tumbler
The Tervis double-wall insulated construction keeps your beverage hot or cold longer and reduces condensation, so you don't wind up with rings on your table. Tervis tumblers are composed of impact-resistant, BPA-free material and are shatterproof. And you know that funky taste or odor some drinkware retains after a few months? You won't have that with a Tervis tumbler because they are also odor resistant. Most are safe for the microwave, freezer and dishwasher. These tumblers fit most cup holders and come with an easy-to-clean BPA-free travel lid. And they're all backed by a Lifetime Guarantee. You'd expect nothing less from the originator of travel drinkware.
5 Tervis Tumblers That Make Drinking Water Look Good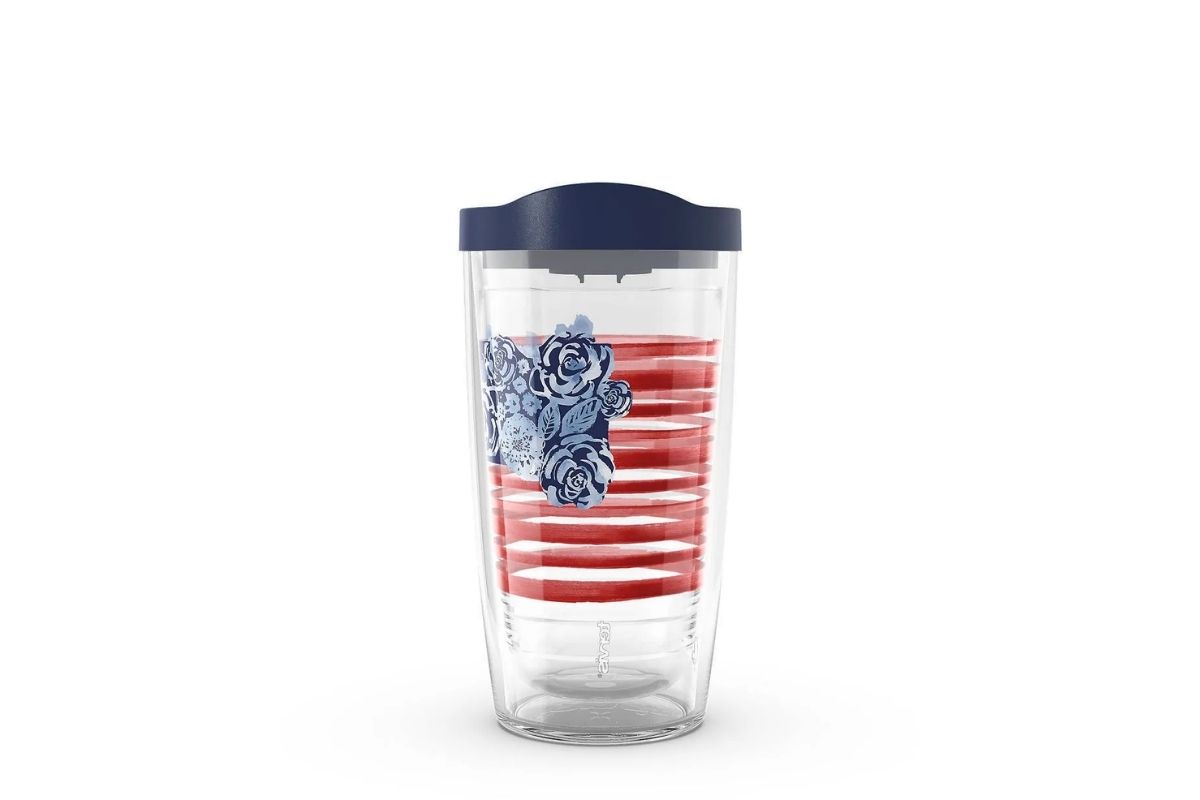 Display your love for the red, white and blue with this gorgeous tumbler designed by watercolor artist Sara Berrenson. This patriotic tumbler could make a great hostess gift for a Memorial Day or Fourth of July party. Red stripes wrapped around the clear tumbler are accented by a burst of blue flowers in bloom. This creation is topped off with a navy blue lid.
Buy the Sara Berrenson—Home Sweet Home Classic Tumbler for $16.99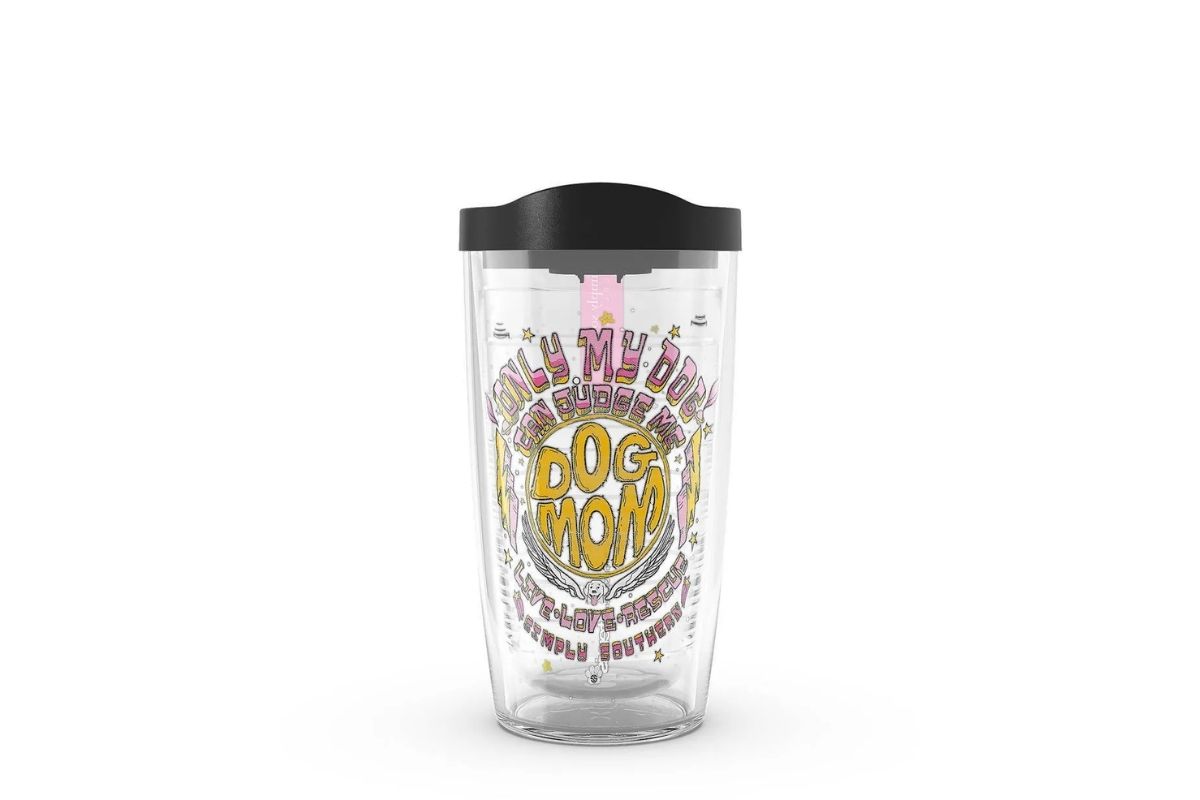 Your favorite dog mom will be proud to show off this fun tumbler. Or buy one for yourself! The cute design invites others to ask about your furry son or daughter, giving you the chance to whip out the photos. Hey, no judgment!
Buy the Simply Southern—Dog Mom Classic tumbler for $18.99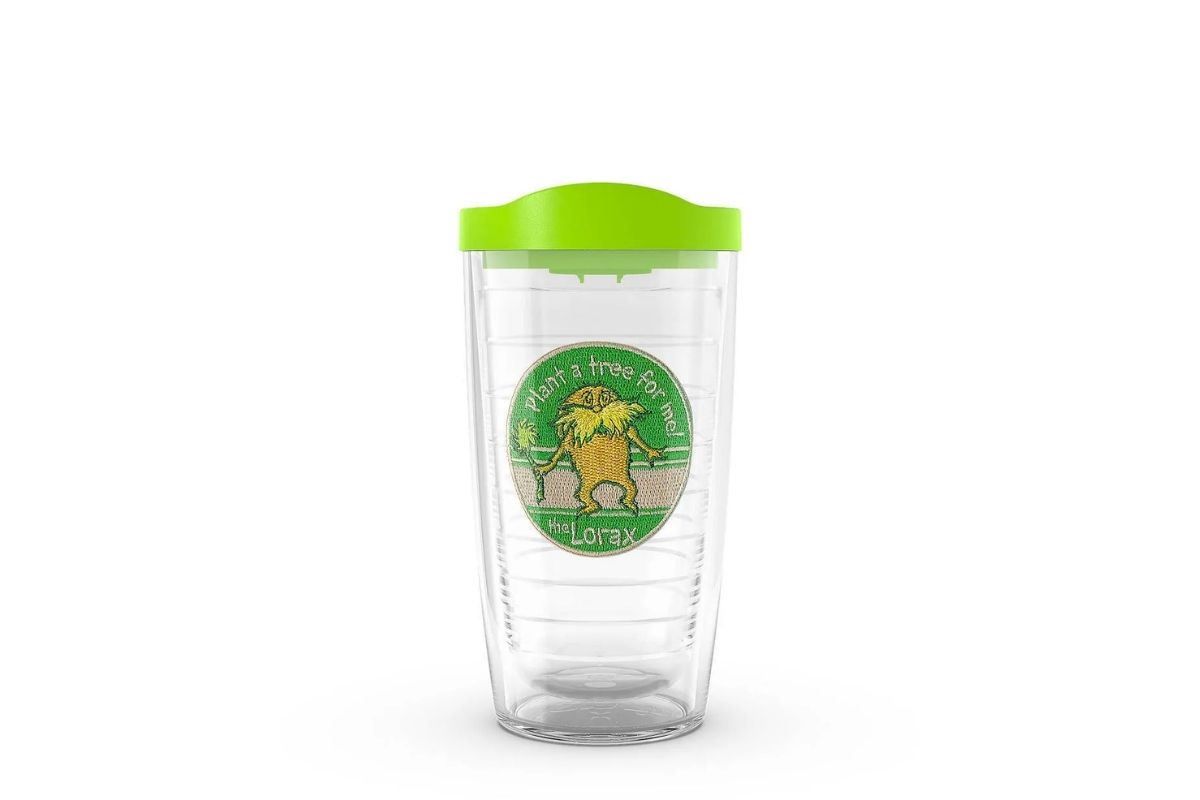 What a happy way to start the day! The brightly colored image of the Lorax inspires a smile while encouraging your kiddo to "plant a tree," which is an excellent sentiment for Earth Day. And with this adorable tumbler, you won't have to lug home cases of disposable water bottles for school every week.
Buy the Dr. Seuss–Lorax Plant a Tree Classic Tumbler for $18.99.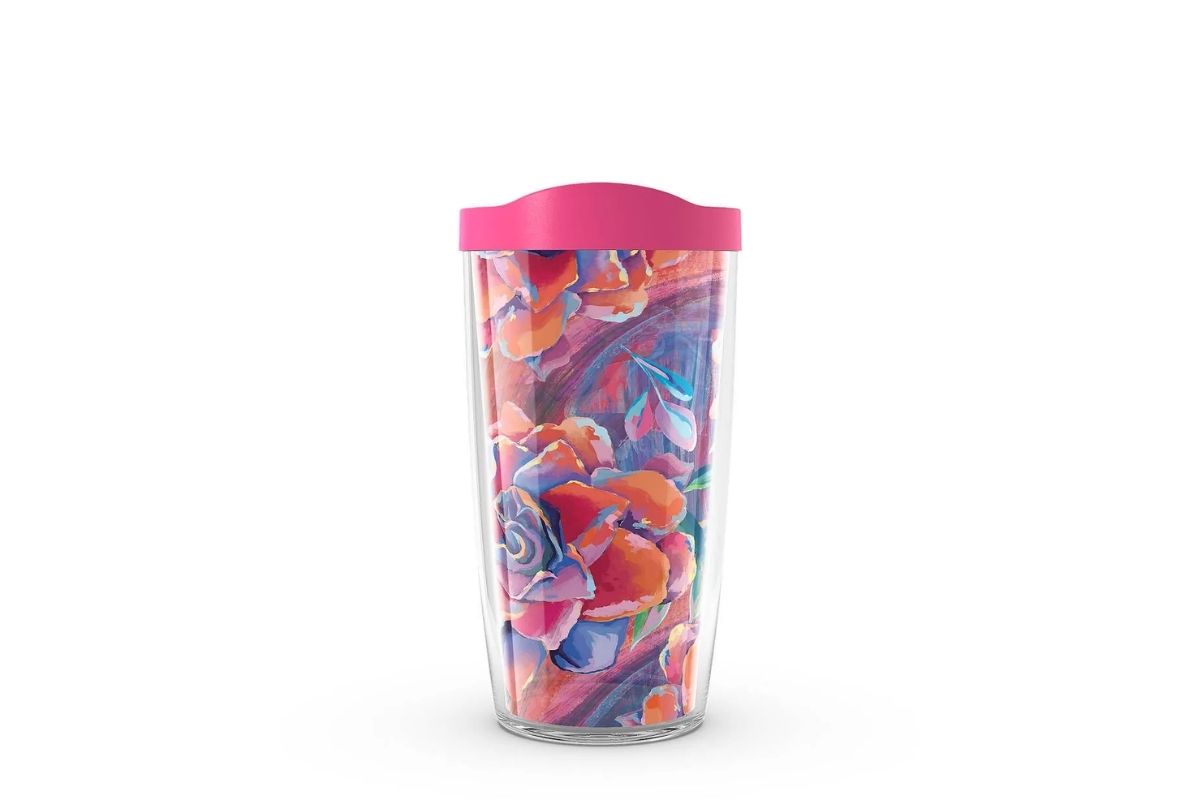 This lovely tumbler has the lush look and feel of a colorful Monet painting, bringing you a reminder of spring all year long. You'll love the bright, rich pink, purple and orange colors capped off with a deep pink lid.
Buy the Sugar Magnolia Classic Tumbler for $16.99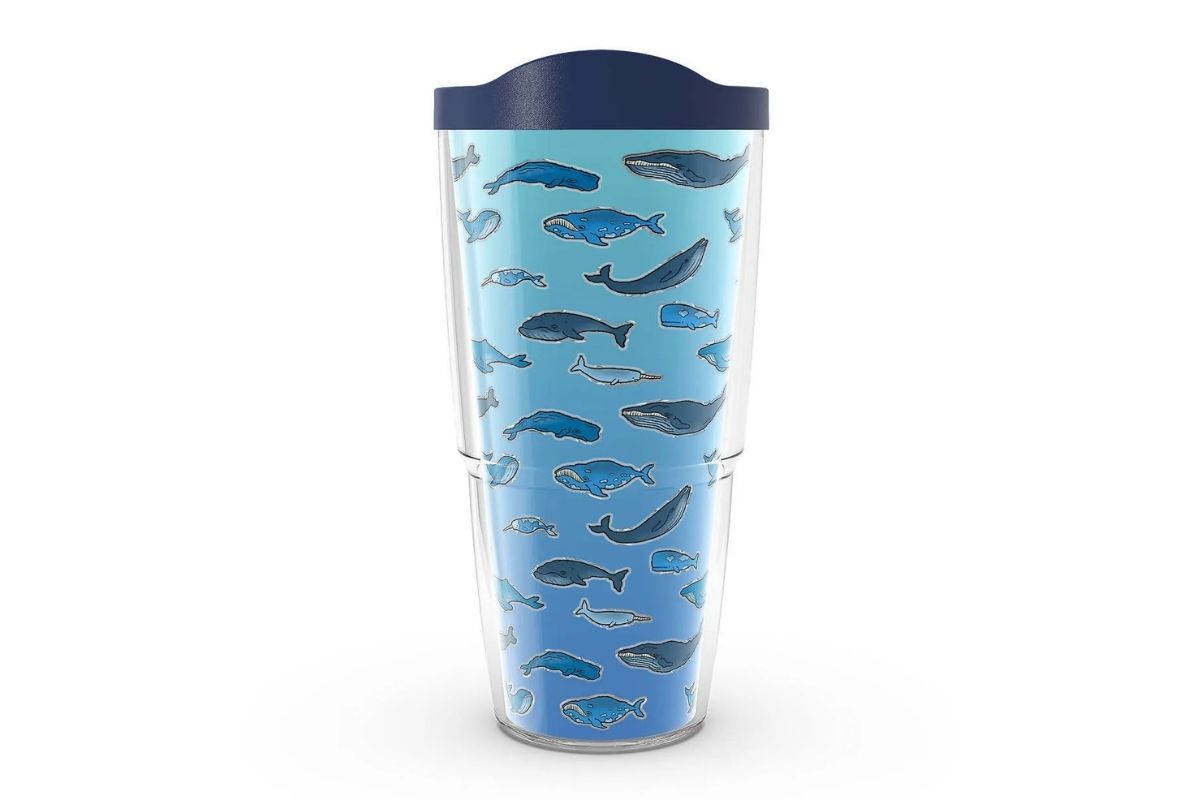 Anyone with a love for the ocean and the beauty of whales will adore this good-looking tumbler. With its base of serene blue and whimsical illustrations of various whale species, you'll enjoy tranquil moments sipping your favorite beverages.
Buy the Whale Tale Classic Tumbler for $19.99
How to Care for Your Tervis Tumbler
It's easy to clean and maintain your Tervis tumbler. Your tumbler is dishwasher safe—just be sure to use your dishwasher's recommended settings; utilizing the top rack is best. Since citrus products, coffee and tomato can cause discoloration, be sure to wash and rinse your tumbler as soon as possible after enjoying these beverages.
Remember that contact with some sunscreens can cause fading or discoloration, so wash your tumbler following exposure. If there is no microwave warning on your tumbler, it's microwave safe. You can microwave your beverage without the lid for up to 30 seconds at a time.
Earth Day is here. You can celebrate and show you care about conservation with a Tervis tumbler of your own. Or gift one to an environmentally conscious pal. Visit Tervis today.
We may earn a commission from links on this page, but we only recommend products we back. Newsweek participates in various affiliate marketing programs, which means we may get paid commissions on editorially chosen products purchased through our links to retailer sites.