Sponsored Article
This MysteryVibe Vibrator for Couples Can Definitely Spice Things Up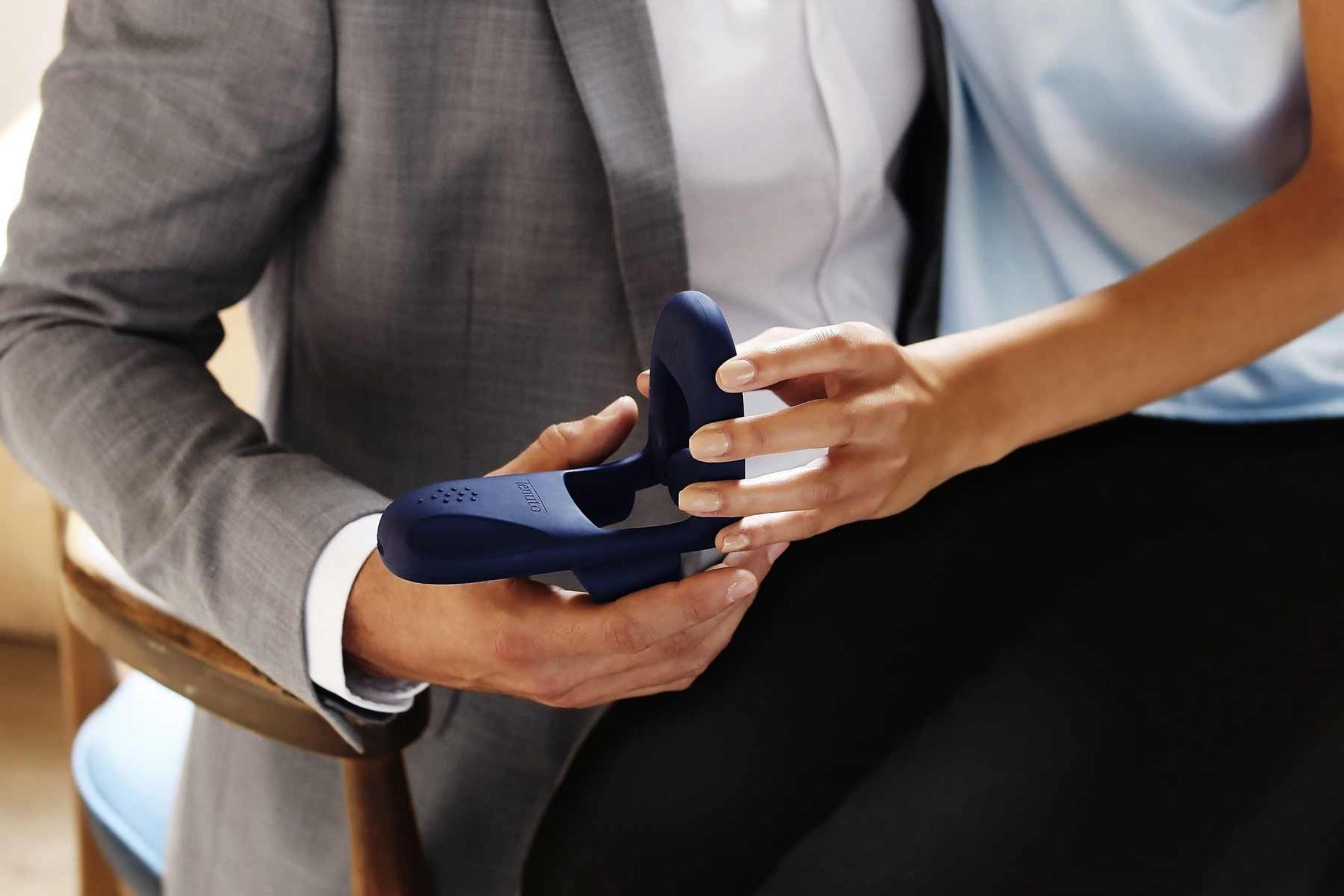 Has your sex life been in a bit of a slump? Don't worry. According to experts, it happens—and it actually happens a lot. According to Chris Kraft, Ph.D., director of clinical services at the Sex and Gender Clinic at Johns Hopkins Medicine, the dip in a couple's sexual drive can be a natural part of a relationship's progression. Intimacy tends to change as a relationship evolves. In most cases, the initial excitement of a new relationship may wear off after a few years of being together.
The monotony of reality and familiarity could begin to take its toll on a relationship, and sex could start feeling like a chore rather than an expression of love. There are many ways we can reignite the spark and keep the intimacy alive for a long time. You could try identifying and communicating your needs, making the effort to feel sexy, redefining what intimacy means to you both.
Another way to help increase intimacy in the bedroom is to introduce a pleasure device into the mix. This is why MysteryVibe, a company that promotes sexual well-being through sex toys, has introduced Tenuto, a wearable device that is designed to bring pleasure to both partners during sex. According to MysteryVibe, Tenuto "pulsates from penis to perineum while stimulating the clitoris and vulva at the same time."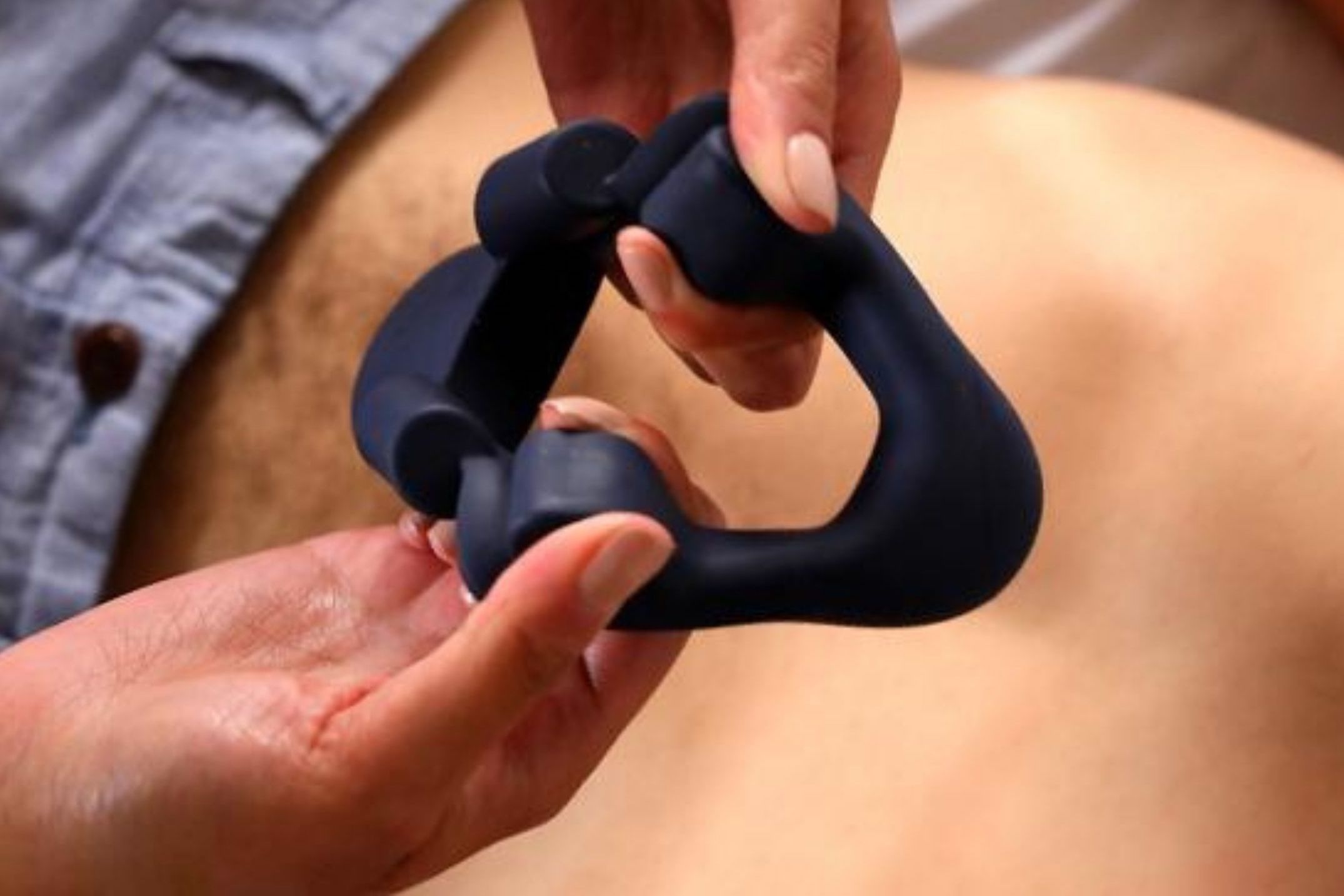 Benefits of Using a Sex Toy Like Tenuto
Tenuto is said to work by introducing vibration through the sex toy's technology to promote blood flow into the penis. According to the company, increasing blood circulation with targeted vibrations may help to maximize erections and help with extended sexual performance. The six strategically placed motors send vibrations that simultaneously stimulate the penis, and the clitoris and vulva, awakening your and your partner's erogenous zones, and delivering pleasure for you both.
Tenuto was designed to be a product worn by him with her in mind. Sex toys, specifically wearable vibrators, are often thought to be reserved for women. MysteryVibe decided to challenge that stereotype by innovating the first-of-its-kind wearable vibrator for men. The inspiration for a male wearable device was born from the company's desire to create a device that adapts to men and penises of all shapes and sizes and helps to deliver strong, longer-lasting erections.
According to Prokar Dasgupta, MysteryVibe's chief medical officer, "Vibration is a nonmedicinal solution for sexual health issues in men including erectile dysfunction, delayed ejaculation, desire disorder and general pain relief. Vibration can also be used as an alternative to oral treatment, such as Sildenafil (known as Viagra) and other PDE5 inhibitors, which may cause unwanted side effects." Dasgupta added that vibration may be effective at improving erectile dysfunction in those recovering from spinal cord injuries.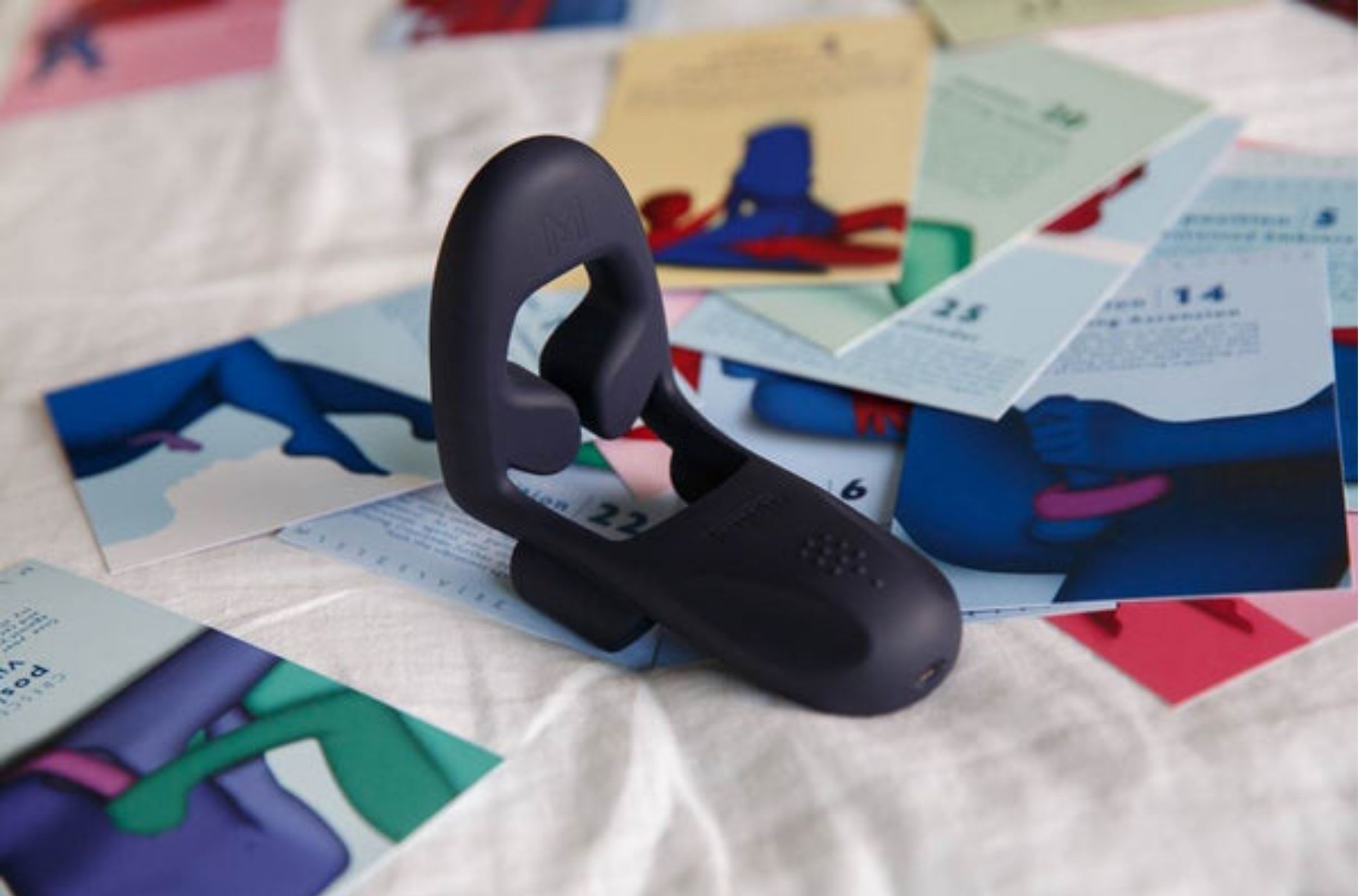 Using Tenuto
As an added feature to keep the mystery in the bedroom alive, Tenuto comes with a MysteryVibe app, so the pleasure device can be used remotely between partners. The device's app comes with 16 settings that allow you to program and customize vibration patterns. These allow you and your partner find the right intensity and pattern to help you both reach climax. MysteryVibe is attempting to get rid of performance anxiety by giving both partners equal opportunity to achieve orgasms—and close the orgasm gap.
You need not worry about the device being too loose or tight, because the company claims its premium silicone material is said to be flexible enough to provide a comfortable fit around the penis, no matter the size. The ring in the center of the device can be comfortably stretched, so the only thing you need to focus on, according to MysteryVibe, is "supercharged, long-lasting sex." Tenuto is also billed as water-resistant, so don't be afraid of experimenting with the device and getting intimate in places outside the bedroom.
Add some novelty to your sex life with a new wearable toy from MysteryVibe. Learn more about Tenuto and MysteryVibe's full line of sexual wellness products here.
Newsweek may earn a commission from links on this page, but we only recommend products we back. We participate in various affiliate marketing programs, which means we may get paid commissions on editorially chosen products purchased through our links to retailer sites.