Sponsored Article
When Is the Right Time to Include Hyaluronic Acid in My Skin Care?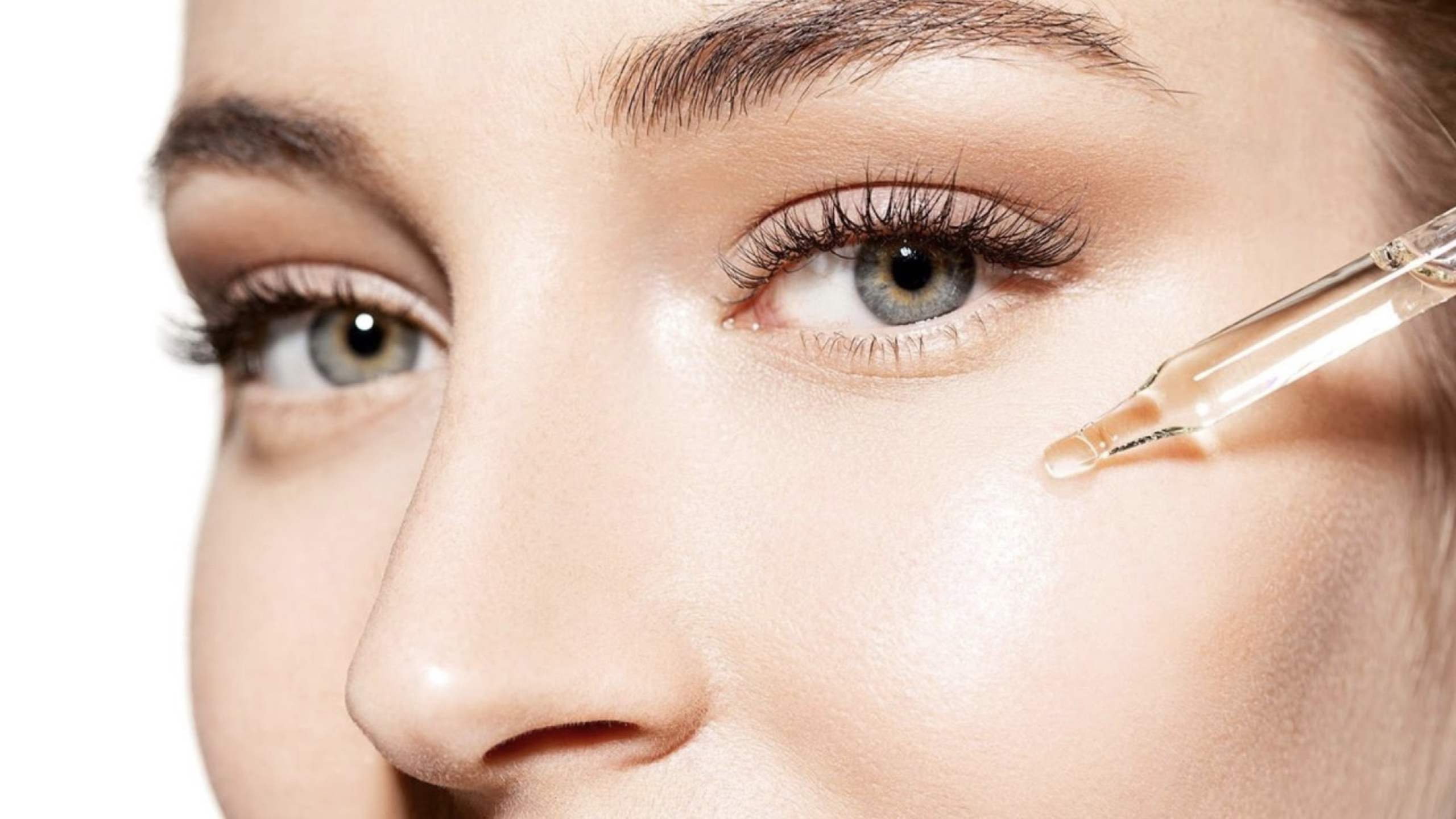 While there are many products aimed and helping people retain their youthful, hydrated, smooth skin, one of the most popular options is hyaluronic acid. And while the term "acid" can be frightening at first, don't let that stop you from getting your glow back.
What makes hyaluronic acid useful is its ability to help your skin retain water and stay hydrated. Your body naturally produces hyaluronic acid, particularly in your skin, eyes and joints. Hyaluronic acid, also known as hyaluronan, is a group of sugar molecules called polysaccharides that contribute to the hydration of the body's connective tissue.
The body's hyaluronic acid production may slow down as you age, which is why some people may want to supplement it as they get older. As production starts to slow down, you might begin to see signs of aging, including fine lines, crow's feet and wrinkles.
If you're looking to get your dry, dull, dehydrated skin rejuvenated, hyaluronic acid products from PCA Skin may be able to help. But first, here's a little more information about who can use them and when.
The Most Popular Forms of Hyaluronic Acid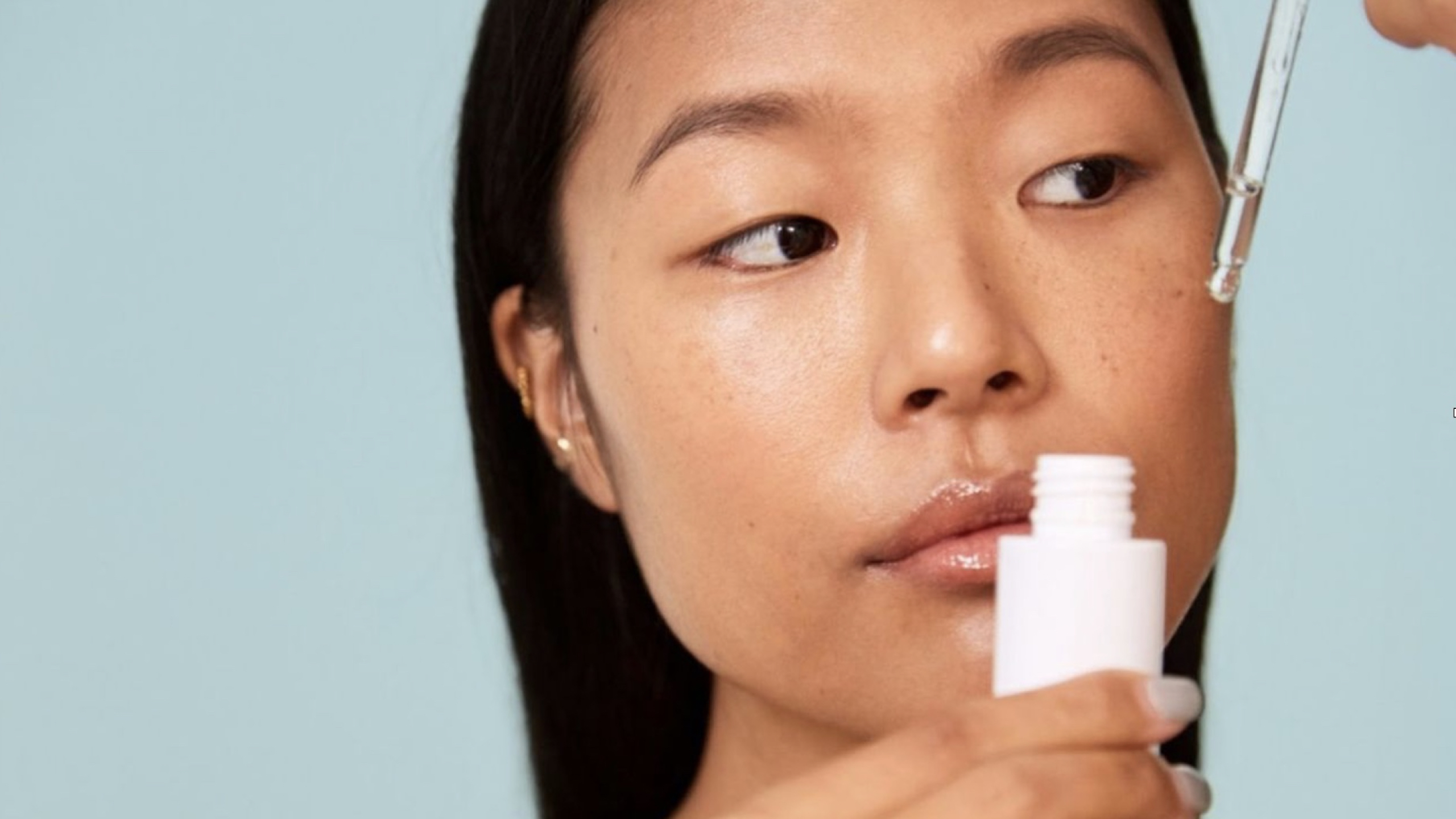 Hyaluronic acid comes in many different forms, but the most popular are skin care moisturizers or serums. And while some dermatologists may suggest an injection of hyaluronic acid to smooth out wrinkles and hydrate your skin, injection fillers may come with side effects. Here are some topical options you can apply at home:
Moisturizers:

Use a common moisturizer infused with hyaluronic acid when you usually moisturize in the morning or night.
Serums: Or take a different approach and use a hyaluronic acid serum. After cleansing your skin, add a serum while your skin is still damp and exfoliated. Then apply a moisturizer following the serum to help lock in the hydration.
Who Can Use Hyaluronic Acid and When
Fortunately, hyaluronic acid can work for people with any skin type—including those with sensitive skin. It's reportedly safe to use for all skin types and does not commonly cause allergic reactions or irritate sensitive skin. It is even said to be safe to use during pregnancy and breastfeeding.
There's no better time than now to implement a hyaluronic acid product into your daily or nightly routine. So, here are a few options from PCA Skin worth trying.
PCA Skin Hyaluronic Acid Boosting Serum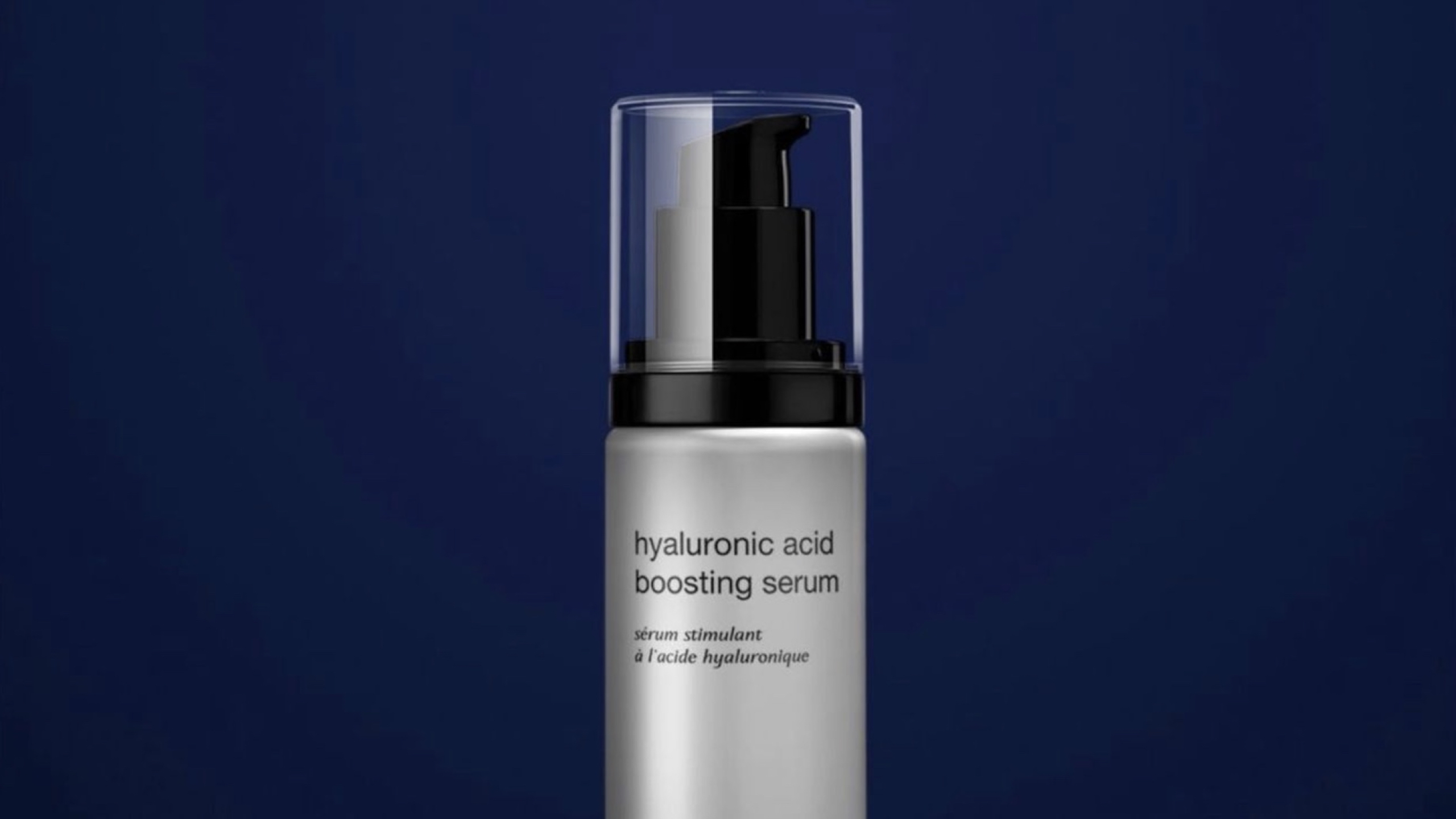 While PCA Skin offers several hyaluronic acid products, its $117 boosting serum features a blend of ingredients designed to deliver deep, long-lasting hydration. Not only does it work on the surface, but it also penetrates deeper into the skin to help moisturize and increase your skin's production of hyaluronic acid.
The company uses a proprietary blend that's safe for all skin types and comes in a convenient 1 ounce bottle. In addition, the company claims it delivers 24-hour hydration.
PCA Skin Hyaluronic Acid Overnight Mask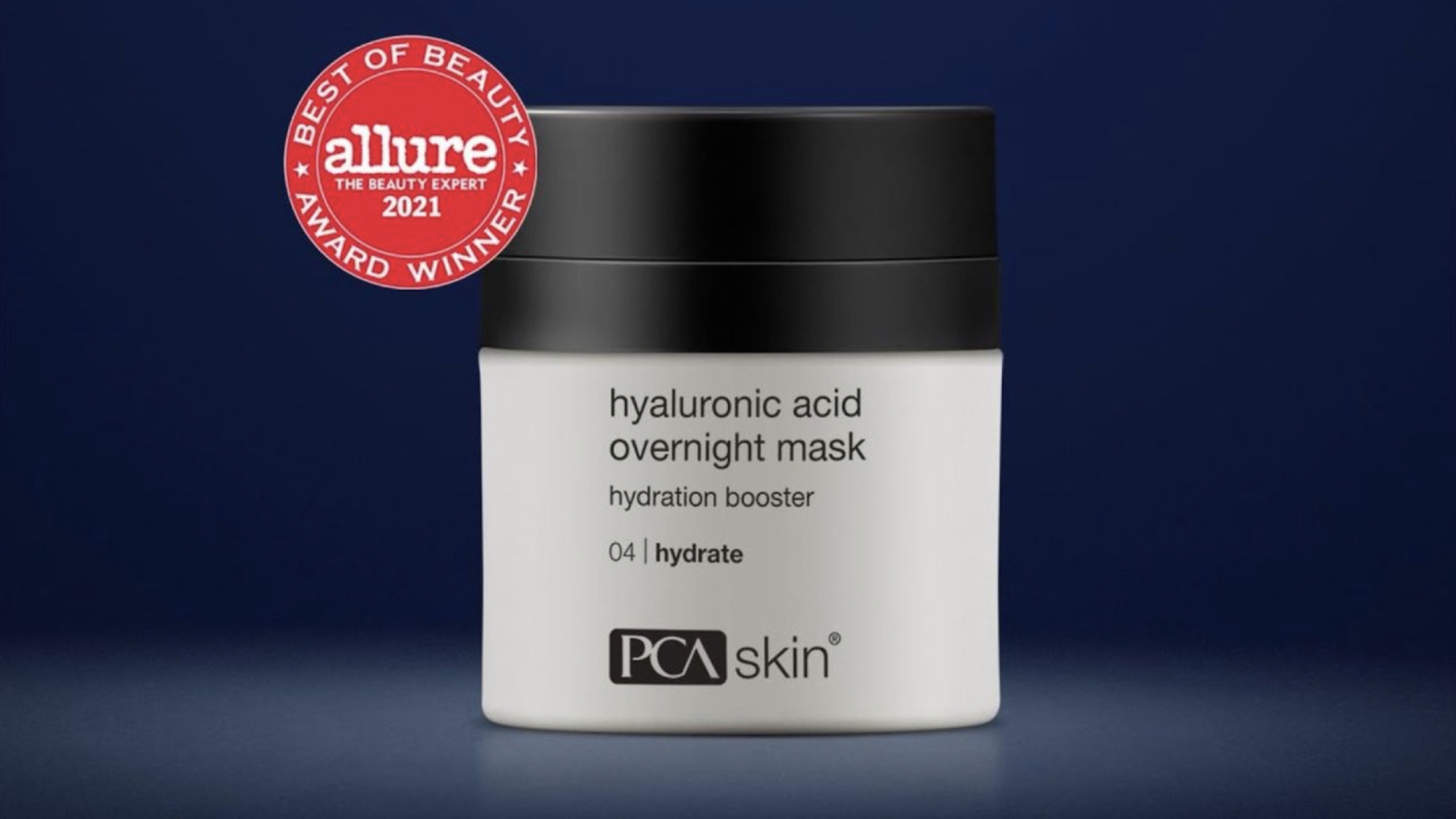 Once you apply the serum, you can try PCA Skin's Hyaluronic Acid Overnight Mask ($69), which may help lock in all the nourishing properties. This product features a blend of B5 vitamins, niacinamide and high molecular weight hyaluronic acid that the company claims can hold 1,000 times its weight in moisture to help boost your skin's natural hydration levels. Plus, PCA adds natural bark extracts that it claims may reduce the formation of glycotoxins in the skin. All of these combined may help calm and soothe dry skin. The company says it can be used nightly or as needed throughout the day.
PCA Skin Hyaluronic Acid Lip Booster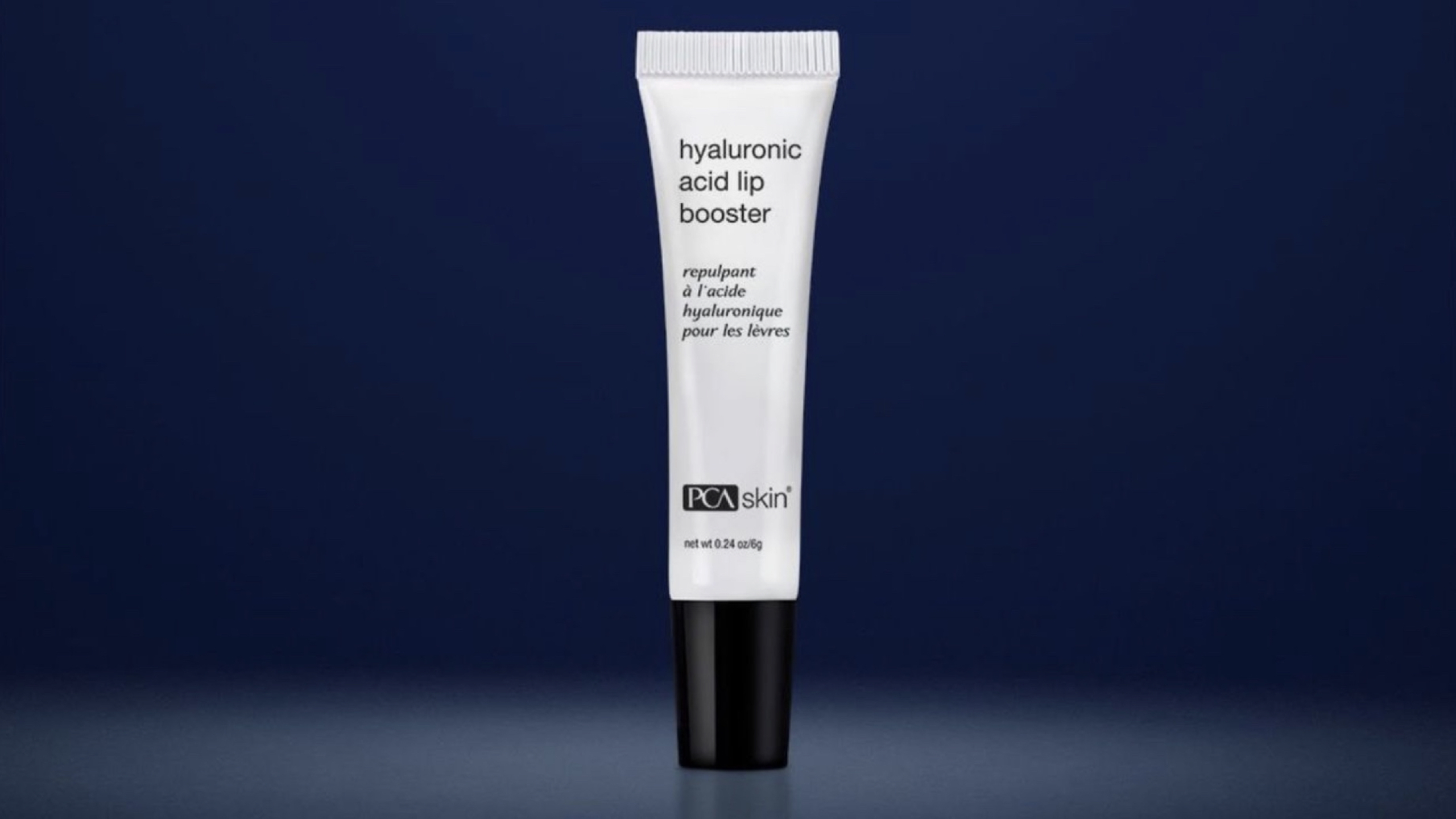 PCA Skin's Hyaluronic Acid Lip Booster is a $46 hyaluronic acid product safe for all skin types and features strong peptides that may help stimulate collagen production and reduce lip lines. Plus, because it contains hyaluronic acid, it could improve hydration and leave your lips feeling full and soft.
While some hyaluronic acid products can be costly, PCA Skin also offers starter kits, like the A-Masking Must-Haves, for $55. This kit features a bottle of PCA Skin's Hyaluronic Acid Boosting Serum, Pore Refining Treatment, Detoxifying Mask, Hydrating Mask and Hydrating Toner to get you started.
As we all know, getting your skin feeling fresh and looking its best requires keeping it hydrated. Consider stepping up your skin care routine with PCA Skin's hyaluronic acid products.
We may earn a commission from links on this page, but we only recommend products we back. Newsweek participates in various affiliate marketing programs, which means we may get paid commissions on editorially chosen products purchased through our links to retailer sites.