Watch: America's Cup Boat Capsize Spectacularly—But Team Still Leads Semifinal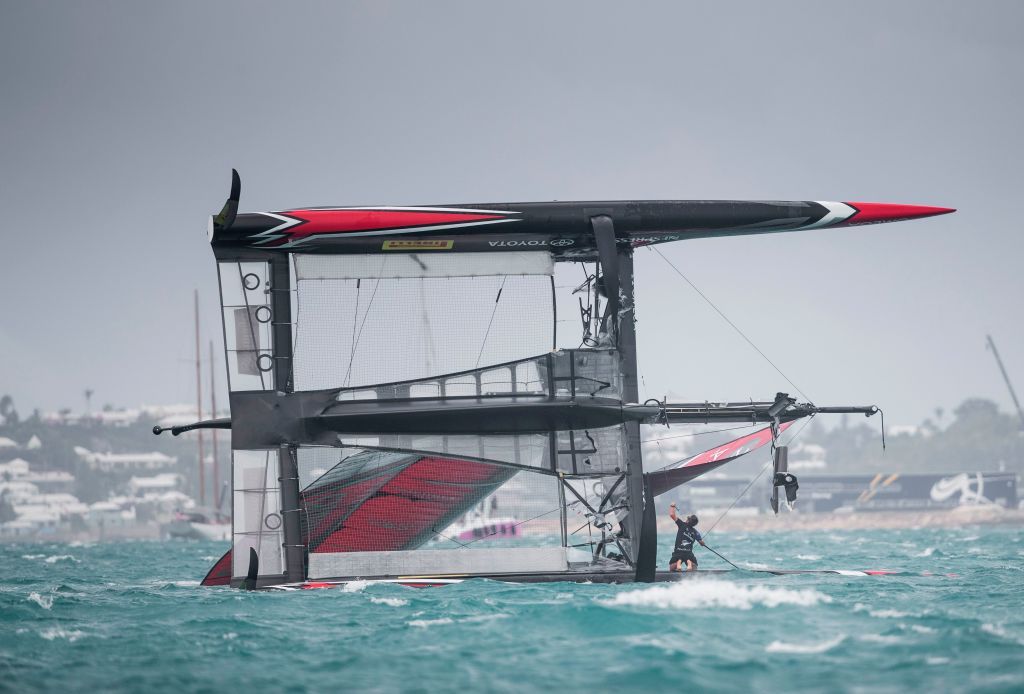 On the run-in to the start of the America's Cup semifinal on Tuesday, New Zealand's catamaran capsized in spectacular style.
Three members of the crew were thrown overboard in the waters off Bermuda while some were suspended in the hull above the water. When it was all over, all were accounted for, though.
New Zealand was competing in the best-of-nine semifinal against Great Britain, and it still holds a 3-1 lead in the series despite losing on Tuesday.
"In 30 years of racing, I've never seen anything like that," Sir Ben Ainslie, skipper of Britain's Land Rover BAR boat, said, as quoted by the BBC.
"All of us sitting here are not going to pass criticism—these boats are incredibly hard to sail and these things can happen."
In the other semifinal, Japan recorded two more wins over Sweden to take its lead to 3-1 in the series. The first team to reach five in each tie will progress to the challenger final for a chance to take on the American team.
The fifth and sixth races of each semifinal will take place on Wednesday.