Phil Mickelson Withdraws From 2017 U.S. Open at Erin Hills to Attend Daughter's Graduation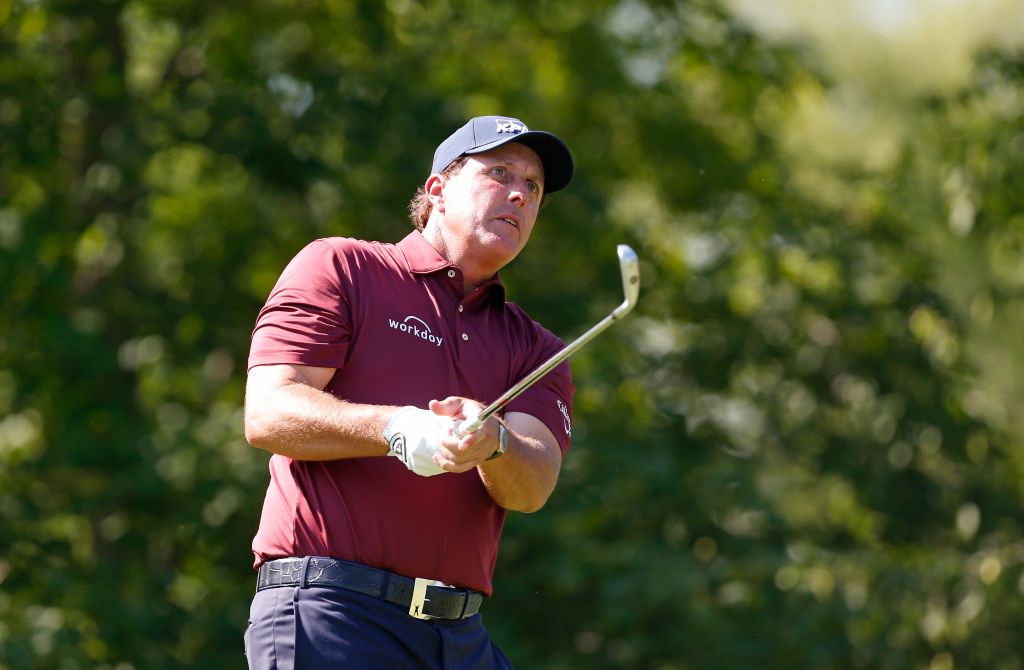 Five-time major champion Phil Mickelson has confirmed he has withdrawn from the 2017 U.S. Open to attend his daughter's high school graduation.
Michelson's daughter Amanda is scheduled to graduate from the Pacific Ridge School in California mid-morning on Thursday, the day the tournament begins.
"As I look back on life, this is a moment I'll always cherish and be glad I was present," Mickelson, who will turn 47 on the day after the graduation, told The New York Times in the lead up to the tournament.
The U.S. Open is the only major Mickelson has not won, and he had been hoping that rain would delay the start of the round in order for him to attend both events.
But the tournament in Wisconsin got under way on Thursday morning in perfect conditions, leading Mickelson to officially withdraw, as Mexico's Roberto Diaz took his place.
Dustin Johnson, the world No.1 and winner of last year's tournament, is the favorite heading into the opening round at Erin Hills.