Gianluigi Buffon: 'I Might Do a Zidane and Headbutt Someone'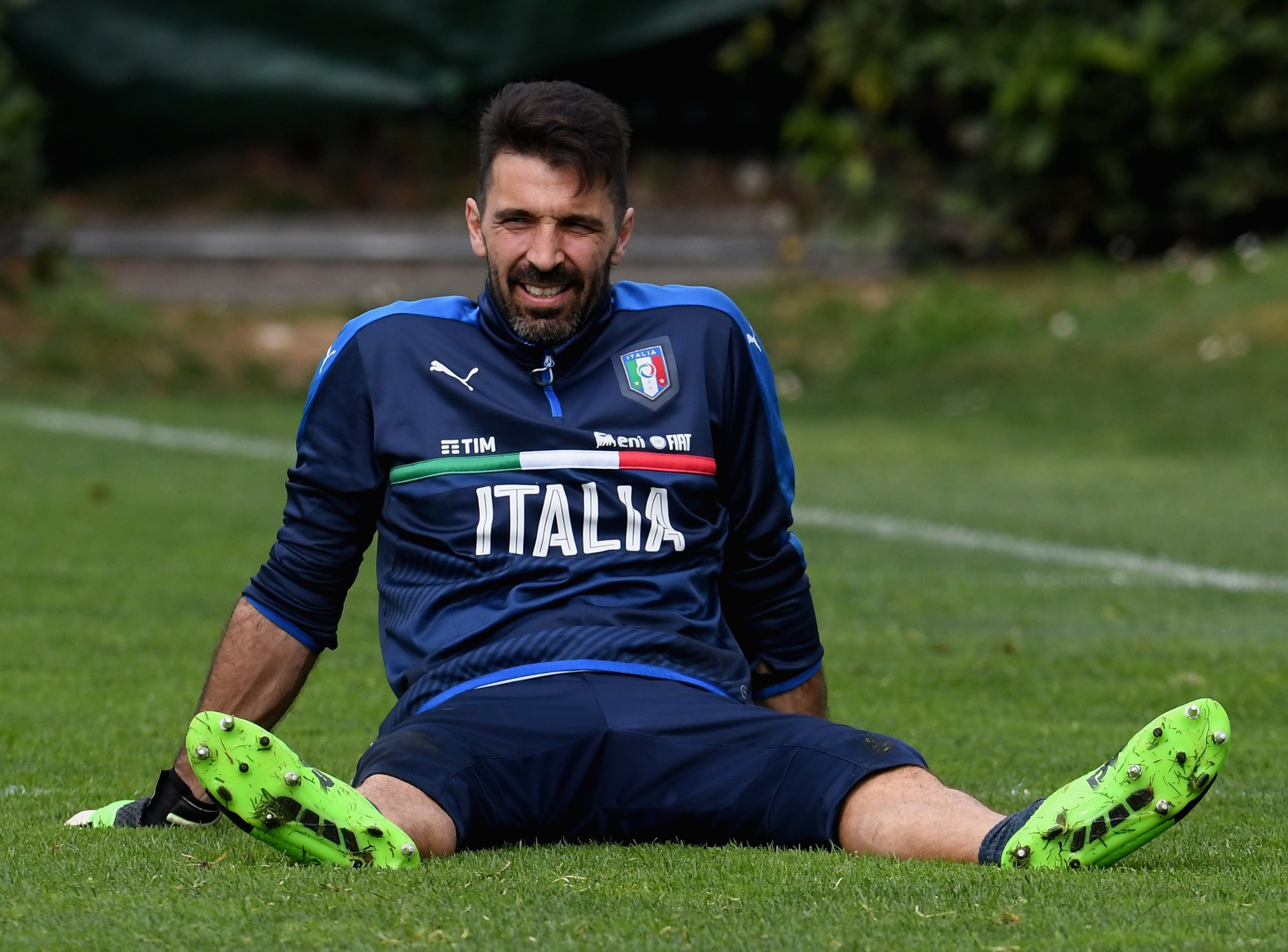 Italian goalkeeper Gianluigi Buffon has joked he will mark his 1,000th professional football match by emulating Zinedine Zidane's headbutt in the 2006 World Cup final.
Buffon's landmark will come against Albania in a qualifier for the 2018 World Cup in Russia, 22 years since the Italian made his first appearance for Parma as a 17-year-old.
Now 39, Buffon is looking to lead Italy as captain, to next year's competition in Russia, which would be his 20th year representing his country.
How, then, would he like to go out? "Maybe I'll do a Zidane and headbutt someone on the pitch," he said, as quoted by the Daily Mail.
Zidane, the Real Madrid manager, was sent off in the 2006 World Cup final for ramming his head into the Marco Materazzi's chest; it was his final appearance as a player.
"It's a huge pleasure," Buffon continued. "I can tell you there will be another thousand."
Italy is second in group G, behind leader Spain, after four games. Friday's tie against Albania will be played at the Stadio Friuli, home to Serie A club Udinese.