Deontay Wilder Exclusive: Lose To Anthony Joshua And Wladimir Klitschko Has To Retire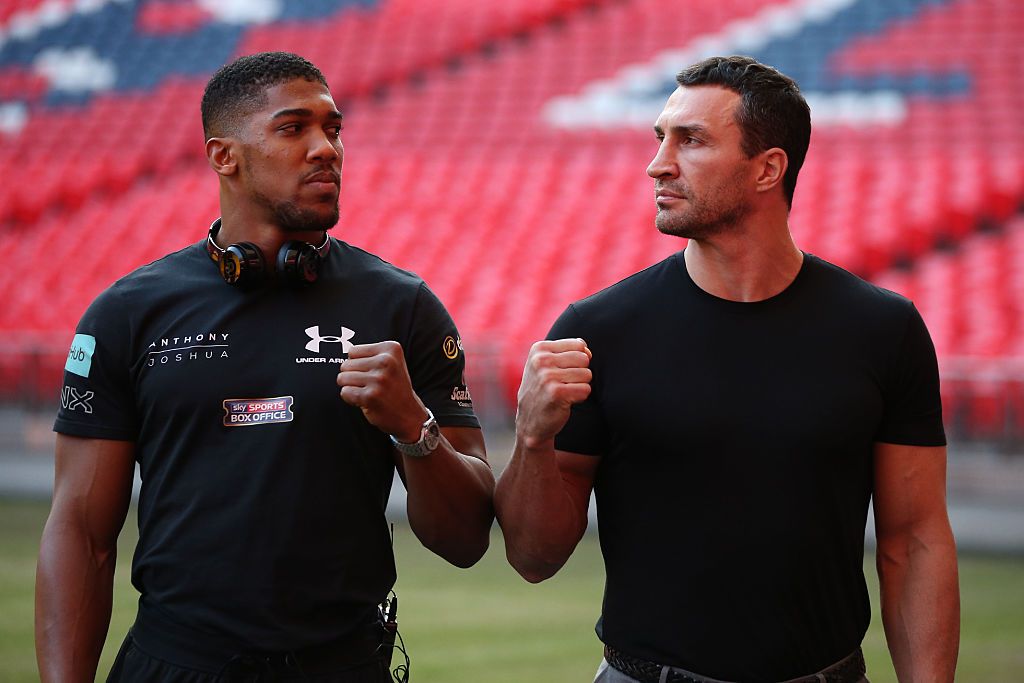 WBC heavyweight champion Deontay Wilder says Wladimir Klitschko will have to retire if he loses to Anthony Joshua when the two fighters meet at Wembley Stadium on Saturday night.
Wilder, likely to be a future opponent for the winner, will be ringside when 41-year-old Klitschko and Joshua, 27, compete for the IBF title and vacant WBA belt in front of 90,000 fans at the stadium in London, England.
Klitschko goes into the ring for the first time since November 2015, when he lost his world titles to Englishman Tyson Fury, and Wilder says the pressure could reinvigorate the giant Ukrainian.
"Klitschko is very smart," the 31-year-old tells Newsweek. "People say a lot about his age but at the end of the day, when you look at history, there are a lot of guys who have won [at the end of their career], like [Bernard] Hopkins. They make an old man feel young because they've done it, and sometimes when people see things for themselves it's believable. Now, it could be them: 'I can do it, too, then!'
"So Klitschko, everytime he do something he says he's obsessed, and I believe him. I think he's been training his butt off and I think you're going to see a different Klitschko. You gonna have to, he's gonna have to bring it, especially after the performance he did with Fury; he threw him out one punch. If he loses again, then I think he should retire."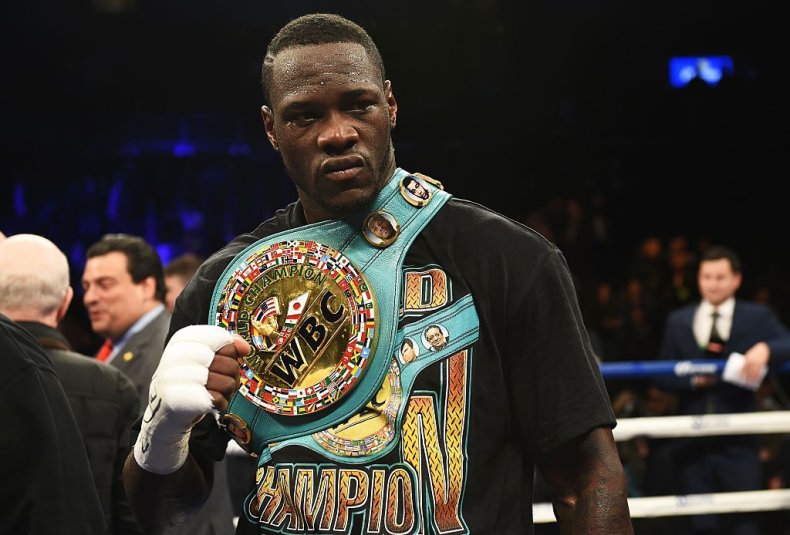 Wilder, nicknamed The Bronze Bomber, has experience of facing Klitschko in the ring. In October 2010, the undefeated Alabama fighter (38-0-0) was one of Klitschko's lead sparring partners in the lead-up to his world title fight with Mariusz Wach. And he's adamant there are chinks in Klitschko's style that Joshua can exploit.
"Most definitely," Wilder says. "I definitely saw weaknesses; I'm not going to reveal that right here, you know. I got to keep that to myself but everybody has strengths and weaknesses. It just takes a certain person to execute that. If Joshua is smart enough that he can pull him out and then, once he's pulled him out, he can handle him from there."
Whatever the outcome, Wilder says Saturday's fight will elevate the division. "I'm looking forward to a great fight; this is a huge fight for the sport of boxing and I think this is a big fight for the heavyweight division, too." But Wilder will have his eye on the pair as potential future opponents as he aims to become the best heavyweight boxer in the world.
"I've been adamant about saying I want to unify the division and I'm very serious about that," he says. "I hope all the rest of the champions are serious with me, and we can come together and have a big splash at the end of the year."