Arsenal Fans Should Be Careful What They Wish For, Warns Gael Clichy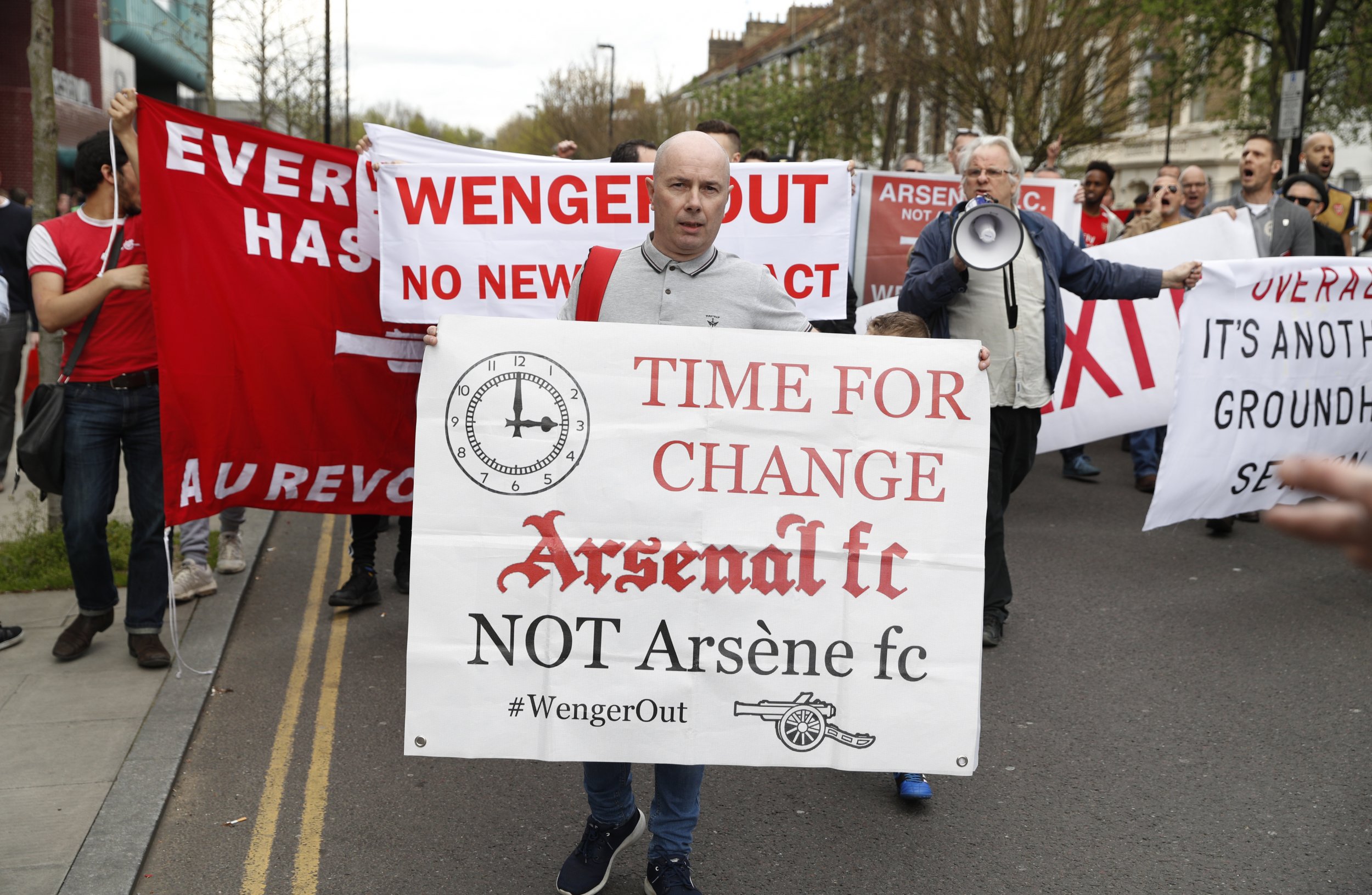 Former Arsenal defender Gael Clichy has warned fans calling for manager Arsene Wenger's resignation to "be careful what you wish for."
Clichy returned to London on Sunday for Manchester City's 2-2 draw with Arsenal, having moved to the Etihad Stadium from the Emirates in 2011.
The 31-year-old Frenchman was part of Wenger's team that won the Premier League in 2004, the last time the title went to north London, and he believes his former boss should get more respect.
"The manager does not really deserve what he is getting," the defender said, as quoted by The Guardian. "I can understand because football is free for everybody to have opinions so you cannot stop that. And you cannot only think about the past because it is also about the present. But I don't think many managers could have done what he has in the last 10 years.
"You always want something new when you are used to something and what you get is probably most of the time not better than what you have, so you have to be careful what you wish for."
With 10 games remaining of the Premier League season, Wenger's team sits sixth in the table, seven points off Manchester City in fourth. Arsenal requires a top-four finish in order to qualify for the Champions League next season.
Wenger is the longest serving manager currently working in England's top division, having joined Arsenal in 1996. He has won three league titles, six FA Cups and six Community Shields.
But some quarters at the Emirates Stadium believe the club should be challenging for the title again and don't believe Wenger, whose contract expires at the end of the season, is the man to do that.
On Wednesday, his team hosts West Ham at the Emirates having gone seven weeks without a win in the Premier League.