Arsenal: Five Reasons Why Arsene Wenger Can Finally Win Back the Premier League Title Next Season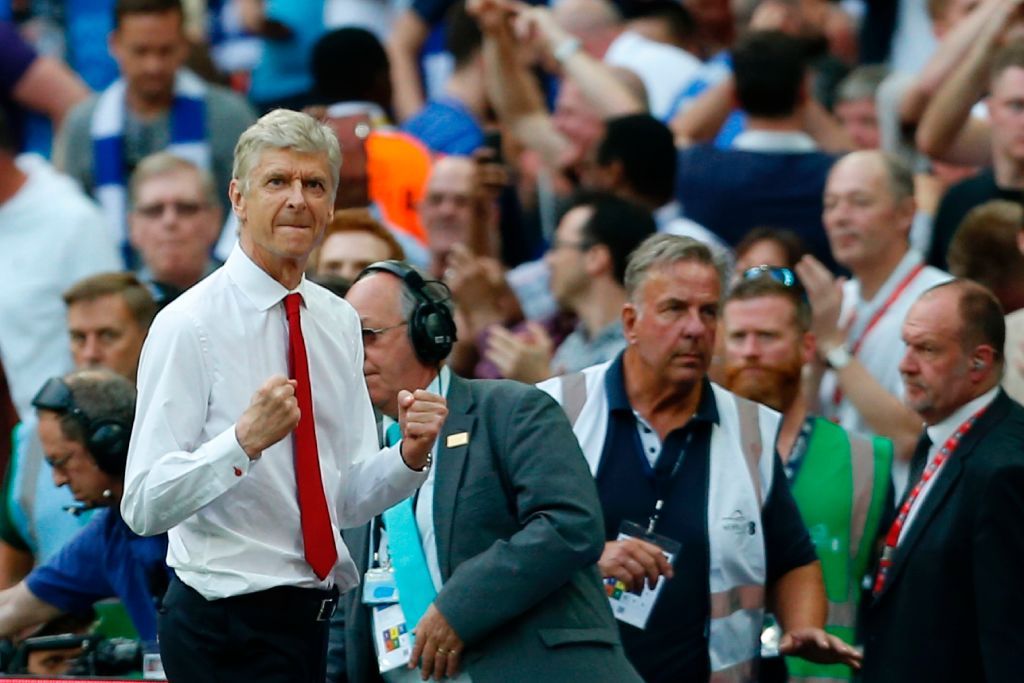 It is now 13 years since Arsenal last won the Premier League title, 13 years since the Invincibles tore through its rivals with brutal efficiency and style.
That team of 2003-04 is long gone from north London. Patrick Vieira, the captain, is now in New York as head coach of the Red Bulls, Dennis Bergkamp is back in Holland as assistant coach at Ajax, and Thierry Henry is in the Sky Sports studio telling us what exactly has gone wrong over the last decade at Arsenal.
The team has lifted the FA Cup four times since then but has gradually got further and further away from the league title, finishing outside the top four last season. Arsene Wenger's team will not feature in next season's Champions League, and will instead be among the teams in the Europa League.
But maybe there is reason to be cheerful in north London. Maybe there is a possibility that Arsenal can stage a resurgence and propel itself back to the top of the Premier League table by May 2018. Here, Newsweek tells you how:
Wake-Up Call For Wenger
The vitriol of last season obviously had an affect on the French manager. Banners were brandished and planes flew in the sky with messages to Wenger asking him to end his 21 years at the club, but still he remains. The 67-year-old has signed a new contract at the Emirates Stadium, an extension of two years, and this time he needs to get it right.
Wenger's determination to remain as Arsenal manager shows his desperation not to end his reign on a bad note, his legacy tarnished. He wants more than an FA Cup, he wants the Premier League title back in his hands, and knows the fans demand nothing less than an attempt to do so.
Transfer Business
When Wenger signed his contract extension at the end of the season, there was a caveat from the board. He was told not to dither in the transfer window this summer, to not make the mistakes of the past that have left Arsenal needing players on the final day of the window when prices are inflated. Wenger has responded by bringing in Sead Kolasinac, the Bosnian defender, from Schalke earlier this month. He is said to be in France trying to lure Kylian Mbappe, Monaco's 18-year-old forward, to Arsenal in what could be a world-record signing. Wenger is also believed to be pushing hard to get Alexandre Lacazette from Lyon, the prolific goalscorer capable of taking Arsenal fans where they want to be. The signs are good for the Gunners.
March Hoodoo
It was in March last year that Arsenal's barren spell began. Having beaten Hull City in the Premier League, Wenger's team went through March without winning a single league game. The fixture list has been kind to the team this year, with newly promoted Brighton and Hove Albion, last season strugglers Watford and Leicester, plus Stoke City, as Arsenal's opponents in March. This could be a month that sees Arsenal make its famous late surge.
Sanchez is Still Here
Alexis Sanchez was without a doubt Arsenal's star player of last season, scoring 24 goals in the Premier League, by far the team's top scorer. Sanchez appeared to grow unhappy at Arsenal as the team struggled to keep up with his own standards, and the speculation was that he would be leaving the club at the end of the season, with Chelsea and Manchester City interested. But Sanchez remains. He is still an Arsenal player, and that offers some hope.
Players Coming Good
Wenger will hope that the signings he made last summer will have bedded into his squad and make the impact he expected them to this season. Granit Xhaka and Shkodran Mustafi, the two major signings last year, are highly rated, but were swept away by the speed of the league. After a full pre-season, the players should give strength to Arsenal's core for next season.