Arsene Wenger's Warning To Arsenal As Star Player Considers Exit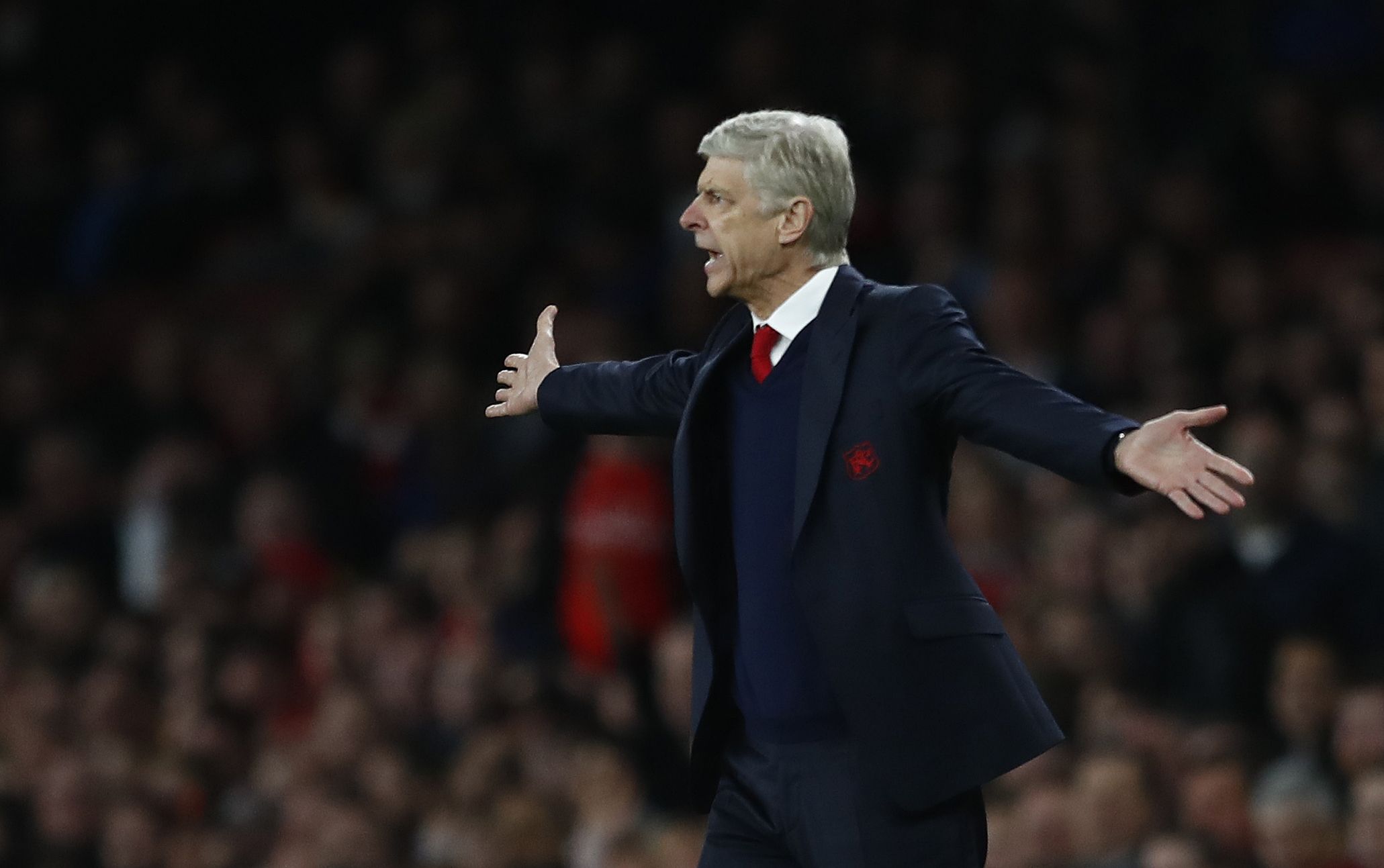 Arsène Wenger has warned Arsenal not to allow Alex Oxlade-Chamberlain to leave the club this summer, insisting he would return to 'damage' the Gunners.
The 23-year-old has been at the Emirates since 2011, when he moved from Southampton at the age of 17 as one of English football's most promising youngsters.
Oxlade-Chamberlain has been a frequent member of Wenger's team, but he has struggled to maintain a place in the starting lineup. Reports suggest he may look for a move this summer, with Liverpool and Manchester City believed to be interested in signing him.
"I personally think it's vital that Chamberlain stays at Arsenal," Wenger told reporters, as quoted by The Guardian. "We bought him when he was very young and built him up. He has a great mentality and a good football brain. It would be big damage for us to lose this kind of player."
In 2012, Arsenal secured the futures of five of Britain's best young footballers: Jack Wilshere, Kieran Gibbs, Carl Jenkinson, Aaron Ramsey, and Oxlade-Chamberlain. All of these players are approaching the final year of their existing deals.
"We have to keep them all," Wenger added. "Ramsey, Chamberlain, Wilshere, Gibbs. All these players we have to make decisions and manage to keep them together."
Wenger's team travels to Selhurst Park on Monday to face Sam Allardyce's Crystal Palace as it looks to make a late surge for the top four in the Premier League table.
Arsenal is seven points behind Manchester City, which is fourth, with nine games remaining of the season.