FA Cup Final: Arsenal Faces Squad Crisis for Saturday's Game Against Chelsea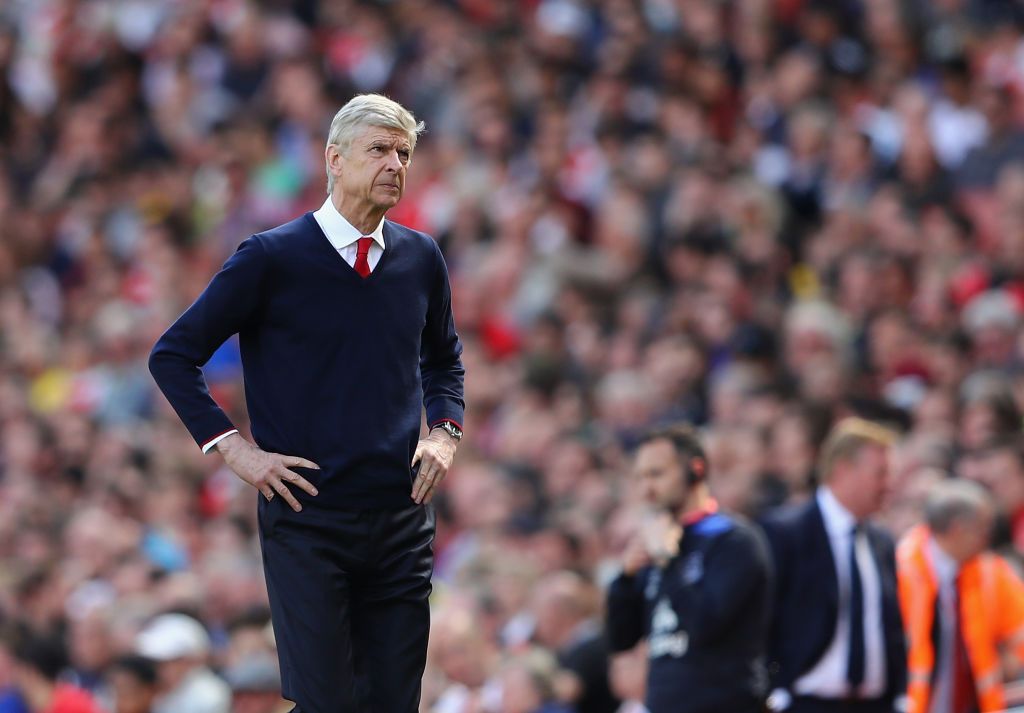 Arsene Wenger is facing a defensive crisis at Arsenal ahead of Saturday's FA Cup final against Chelsea at Wembley Stadium.
The Frenchman saw his team fail to qualify for the Champions League for the first time in almost two decades on Sunday as victories for Manchester City and Liverpool meant they held onto third and fourth places in the league respectively.
Wenger's only trophy of the season could come at Wembley on Saturday when Arsenal looks to win the FA Cup for the third time in four years, against Premier League champion Chelsea.
But the north London club is facing a problem. When Wenger sits down to select his starting lineup, he could be without his preferred three center backs due to injury and suspension.
Laurent Koscielny's red card, which he got for a lunging tackle during Arsenal's 3-1 win over Everton on Sunday, will keep him sidelined for the game, while his usual partner Shkodran Mustafi is also a doubt.
Mustafi, the German center-back, missed the game against Everton after suffering a suspected concussion during last week's win over Sunderland, according to the BBC.
Gabriel, the third choice in the middle of defense, is also likely to be out of action after being stretchered off with a knee injury over the weekend, which Wenger said "doesn't look good."
So it could be down to 32-year-old Per Mertesacker, the giant German who made his first appearance of the season on Sunday, to keep out Diego Costa, Eden Hazard and Cesc Fabregas.
Mertesacker's 37-minute cameo at the Emirates Stadium was the first time he had played for the club since a 1-0 win over Norwich in the Premier League in April last year.
Rob Holding, the 21-year-old signed from Bolton last summer, who has been part of a back three in recent weeks, is likely to start. But injuries may prevent Wenger from using his new system.
A 3-4-3 formation was designed for Holding to play alongside two experienced center-backs, but with only Mertesacker likely to be available Wenger would have to look to youth and inexperience to persist.